How to Use Social Media Monitoring for Crisis Management
Social media has, without a doubt, presented brands with immense opportunities for connecting with customers, identifying and developing new business opportunities, and more. But it is also a channel which can snowball a crisis.
In early November 2017, shoppers were surprised to find an unusual tag attached to garments sold at Zara. Left by workers at Bravo Tekstil, a clothes producer, the tag described how the company was owed large sums of money by the fashion retailer in the months leading up to their closure. Although this incident was isolated in Istanbul, it quickly gained momentum internationally under the hashtag #BravoIscileriIcinAdalet, while calling into question, once again, the sustainability of the fast fashion industry as well as past lapses by Zara.
#BravoIscileriIcinAdalet #DecentWork #shameonZara https://t.co/ADpQgoURCs

— Yasmin Purba (@YasminPurba) November 21, 2017
People have posted messages on Sm using the #BravoIscileriIcinAdalet "Justice for Bravo workers" https://t.co/pYlJJdZWWy

— ANA (@Anjaheart) November 16, 2017
In this hyper connected age, no brand is immune from a threat or crisis, be it online or offline, internal or external. And yet, just 3% of marketers surveyed in a 2014 study used social media monitoring for risk management, with campaign tracking and brand analysis taking precedence. What if you could turn insights from platforms like Facebook, Twitter and forums into a crisis management tool for your company?
If done correctly, social media monitoring can be a powerful tool for crisis management, helping marketers to detect and resolve threats on:
Brand reputation

Quality of customer experience

Competitive Advantage
1. Brand Reputation
As Warren Buffet once said, it takes 20 years to build a reputation and five minutes to ruin it.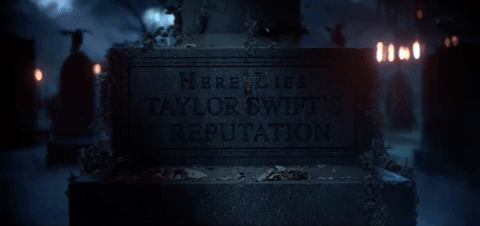 In mid 2015, a flight delay for Scoot, an Asian budget carrier, went viral on social media after going unresolved for two days. Customers and local influencers criticised the brand's unsatisfactory crisis management on Twitter. While delays are fairly commonplace among airlines, however, a Facebook post by an air stewardess exacerbated the situation and attracted further criticism.
With social media enabling the spread of news and opinions like wildfire, coupled with the fact that 85% of consumers trust online reviews as much as recommendations, brands need to be extra vigilant in ensuring their reputation is not compromised by customer complaints or errant employees.
Use social media monitoring to detect a potential reputation crisis by tracking:
Sudden spikes in brand-related posts within a short period of time; spikes that are not directly related to a campaign or product launch might have been catalysed by a negative incident that is gaining momentum online

Growing or overwhelmingly negative customer sentiments toward your brand compared to competitors

Customer complaints that are gaining virality on social media
What to do:
Depending on the seriousness of the issue, and how far it has spread, brands can either:
Reply to the original post, then move the discussion offline with their customer care or crisis recovery team. Doing this allows other internauts to see your team is responsive and is taking customer feedback seriously.

Share a sensitively-worded, factual public statement on their own social media pages or on the original post.
Pro tip: Don't forget to continuously monitor your brand reputation during and after the resolution stage.
Case Study
A national newspaper wanted to see how their acquisition by another company would affect their reputation among readers. After listening to online conversations during the acquisition, they tailored their communication strategy to address concerns raised, helping them maintain their credibility and market share.
2. Quality of Customer Experience
The ideal customer experience is timely, puts the user first, and leaves him or her with a positive emotion toward the brand. But what if your customer experience is below par?
While not as immediate as a reputation crisis, subpar customer experiences can erode brand loyalty in the long run, especially in saturated industries where competitors can offer a superior experience for the same price - or even less.
Use social media monitoring to detect sub-optimal customer experiences via:
Key topics associated with customer complaints, such as delayed deliveries, damaged goods, and unsatisfactory frontline service

Whether customer complaints have increased or decreased over time

Customer sentiment associated with various aspects of your customer experience

Online customer reviews by channel and sentiment; it is important to monitor how and where customers are sharing experiences, so as to escalate any sub-optimal incidents to the relevant departments
What to do:
Share these insights with the relevant department

Follow up regularly with team leads to check if these issues have been resolved

Respond to customer complaints to assure them you are listening to and care about their experience
Bonus: Find out how you can enhance customer experiences and brand reputation with social media insights.
3. Competitive Advantage
With technology such as blockchain and AI changing industries at lightning pace, it is not enough to be the leader of your industry. Companies must continually defend their position by keeping abreast of competitors' moves, as well as the development of potential disruptors in the market.
Similarly, opportunities should also be identified and invested in at the early stage, so that companies can diversify ahead of their competitors.
Use social media monitoring to detect industry movements through:
New or emerging technologies or vendors highlighted by trade media

Partnership announcements by competitors

Future consumption trends in respective markets, based on how consumers are talking about your brand or industry
What to do:
Opportunities can be identified, and threats mitigated by companies acting early to:
Deliver insights from social media monitoring to upper management

Adapt strategies to overcome potential disruptors
Case Study
An international business networking platform monitored public user conversations online, and found professional training resources to be the leading need. This led the company to acquire an educational video website, as well as launch customised professional training packages to serve different groups of users. By "listening" to their users, the management was able to discover needs that were previously undetected. This in turn informed their decision on which partner to acquire, which allowed them to diversify their offerings to meet their customer's needs and wants.
Best Practices for Deploying Social Media Monitoring to Detect Threats
Set up your social media monitoring dashboard to send regular automated reports and conditional alerts to relevant departments, as well as senior management.
In addition, classify brand related posts based on a pre-determined set of keywords, depending on what insights are useful to your brand. Start by building a simple classifiers framework, in which primary classifiers denote the type of product or service offered by your brand, and secondary classifiers denote the qualities of these products or services.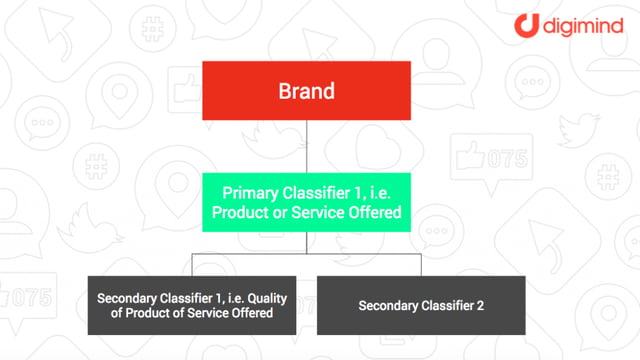 Here are a few examples:
Industry
Primary Classifiers
Secondary Classifiers

Retail

Stores

Variety, discount, loyalty or membership privileges, counter staff

Insurance

Insurance policies

Price, coverage, claims

Hotels

Room types

Suites

Standard room

Deluxe room

Room service, check-in, comfort, cleanliness, breakfast, porter
Ready to see how you can detect and resolve threats against your brand, and potentially turn them around? Sign up for a demo with Digimind's social listening tool now!
Melissa is a digital advocate who loves diving into the latest trends in digital and social media. Since joining Digimind's marketing team in 2015, she has written studies for over 15 industries in Asia Pacific. When she is not telling stories about data, Melissa can be found exploring her favourite cafes and hangouts on Instagram @chuepachups.