How to Create Reports to Prove Your Social Media ROI
With the focus shifting from vanity metrics to real business opportunities that a digital agency is able to develop for its clients, the organization and creation of social media reports for various decision makers is gaining more importance.
Only by associating actions and campaigns with insights and KPIs in the marketing funnel can agencies avoid falling into the "trap downward price" as the only way to retain a customer. Consequently, analysis and reporting activities signal become fundamental in proving the ROI of an agency, which in turn improves customer retention and creates new opportunities for upselling.
From structuring and categorising, and what metrics, indicators and methodologies to consider, here is a mini guide on how to create reports for various decision makers, including:
The different types of company reports

Best practices for organising presentations

Metrics, KPIs and indicators related to different moments in the conversion funnel
1. Types of social media reports
For each project or campaign, a report must include:
Progress, advancements or problems

Trends and insights from the industry, competitors, and consumers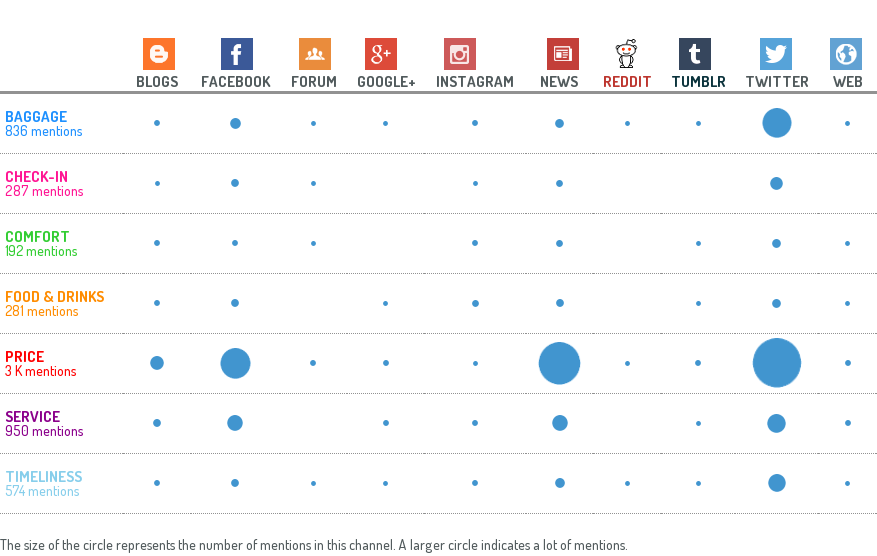 Generally, measurement reports are divided into four main categories:
Daily dashboards: Dedicated to the interim manager, these reports facilitate the reciew and approval processes linked to social and customer care teams. Daily fluctuations, as well as indicators of a potential crisis, as well as cases relating to social care should be recorded in real time to optimize evaluation and reaction.
Weekly KPI reports: Dedicated to senior managers, these reports benchmark the previous week's performance by segmenting results for the reporting period, as well as key metrics.
Monthly reports: Reports dedicated to top management should include the achievement of objectives and competitive benchmarking.
Quarterly reviews: Dedicated to senior decision makers, these reviews focus more on strategy, actions, problems, and priorities. In addition, it should present market trends and consumer insights, as well as progress, deadlines, and future actions. The end-goal of quarterly reviews is to optimize and fine-tune actions, with post campaign reports to complement them.
2. Best practices
The golden rule whenever drawing up a social media report is to focus on your partner: what their needs are, and what possible measures can be drawn to fulfil these needs. Always remember that your analysis should aim at maximising the work of your client contact, as they are ultimately your ambassadors within the brand.
Here are some key points that every reporting and presentation activities should follow:
Be concise: A smaller number of metrics that are nonetheless significant and strongly related to the objective is the best way to capture the client's attention. Data visualisation solutions are best employed to present the most relevant KPIs.
Context, context, context: Managers are often pressed for time and thus gloss over details. Numbers, screenshots of relevant posts and actual quotes are ways you can make your points stand out.
Be clear: Set out clear parameters for your report, and dedicate a page for the methodology used to calculate the metrics.
3. KPIs and funnel conversion
These are the main KPIs to associate with the marketing funnel, which you can use to create segmented reports based on the various goals of your campaign:
3.1 Reaching target audience
Share of voice: Volume, trends and mentions related to brand, product lines, service and support

Sentiment: Evolution and scope of the opinions associated with the image of the brand

Community: Trends related to fans / followers / subscribers and growth rate

Themes: The main topics of conversation

Influencers: Reach and level of involvement in the brand or monitored theme

Territorial buzz: Geographic location of conversations
Channels: Segmented coverage for platform and percentage of growth of the fan base

Don't forget to integrate this data with your site analytics, as well as benchmark it against your client's competitors.
3.2 Enabling community and prospects
After brand awareness comes the time to interact with the audience and generate qualified leads:
Engagement rate: Segment by medium and interactions on a timed basis to assess the impact of new campaigns or content marketing assets
Types of interactions: Investigate beyond likes and re-posts to optimize the conversation and retention of your client's community
Top content: Evaluate the demographics, platforms, and medium of content that produce the most interactions
Publications: Evaluate the frequency of publication and identify the most effective publishing strategies for reaching customers at the optimal time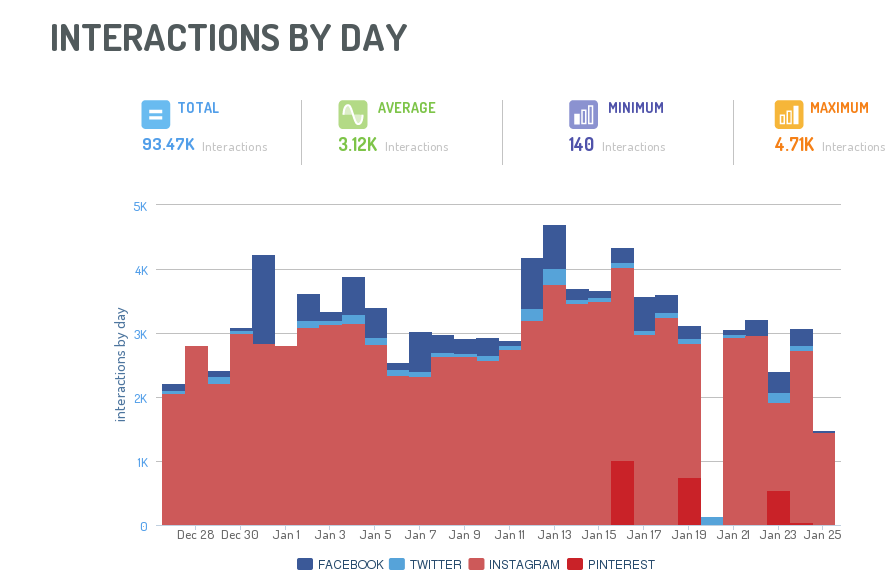 If publishing activities are linked to lead generation campaigns, metrics reported should also include which aspects are more effective - medium, visual identity, copywriting, etc.
3.3 Converting your audience to customers
This phase is the most delicate since it requires a constant dialog between the data from the CRM system and the physical stores. The consumer experience is not only multi-channel, but also lives in constant integration between online and offline (a classic example is the online couponing). However, the selling company cannot help but consider the following points for profiling consumers, considering the profitability and mapping the customer journey:
Demography, interests and location: These are valuable indicators for the fine-tuning your campaigns and / or to identify new targets
Classification tags: Refines the policy of intervention by analyzing themes, topics or case studies of social caring that generated opportunities for up-selling or new business
Negative polarity: Map the main problems related to your competitors to create profiled offers
Purchasing behaviour: Classify types of purchase, according to online conversations, to intercept the most profitable customers and generate new business opportunities.
Keep in mind that these indicators can be used to anticipate possible changes in the market and to perfect the launch of new products.
3.4 Customer loyalty
The last stage to take into account is brand advocacy, as this can strongly influence a customer's peers to purchase a brand's products or services while strengthening their position in relation to competitors:
Volume and medium of conversations: Warnings and recommendations are characterized by a positive sentiment
Semantic categories: Developments and sentiment trends related to reactions to pricing, packaging, new features, promotional packages, etc.
Top contributor: Involvement, relevance, engagement of the public and the dissemination of advocate network
Once identified and mapped to the reference users, brands can create programs dedicated to them to reward customer loyalty and encourage brand advocacy. These include exclusive offers, events dedicated, selective community for support, a dedicated awards competitions.
Do not forget that analysis and reporting activities are constant and continuous - identify a verification schedule for key performance indicators in order to optimize your client's social media activity and translate objectives into work processes and choices in terms of positioning.


Melissa is a digital advocate who loves diving into the latest trends in digital and social media. Since joining Digimind's marketing team in 2015, she has written studies for over 15 industries in Asia Pacific. When she is not telling stories about data, Melissa can be found exploring her favourite cafes and hangouts on Instagram @chuepachups.