5 Innovative Examples of AI in Marketing and Customer Experience Strategies
Artificial intelligence (AI) has evolved from a trope in science fiction movies, to the hottest topic in the digital marketing world. From predictive analytics to machine learning, the potential of AI for elevating data-driven decisions and business strategies, across industries such as travel, retail and banking, cannot be understated. Consumers' daily lives and interactions with brands have also been profoundly impacted; Google Assistant, a new AI voice assistant enables users to call people without touching a single button, is one such example.
With 53% of brands surveyed by Salesforce's Fourth Annual State of Marketing report planning to adopt AI in two years, how can marketers harness the power of AI for their marketing and customer experience strategies? Here are some success stories of AI in marketing, from innovative brands to inspire you!
1. E-Commerce Brands Accelerate Product Searches with Voice Search and Auto-Search Features
Consumers are increasingly demanding of personalized services; likewise, brands are ramping up customer experience strategies to differentiate themselves from competitors, with personalization paving the way towards competitive advantage.
AI is often seen as a solution to this need. E-commerce giants such as Alibaba have installed auto-search features on their site search bars, where multiple suggestions are displayed as a user is entering a search term. In addition to auto-search features that predict and fulfil customer's needs during the product search phase, voice-activated devices like Google Home and Amazon Alexa, have added what is widely considered a fourth sales channel for brands.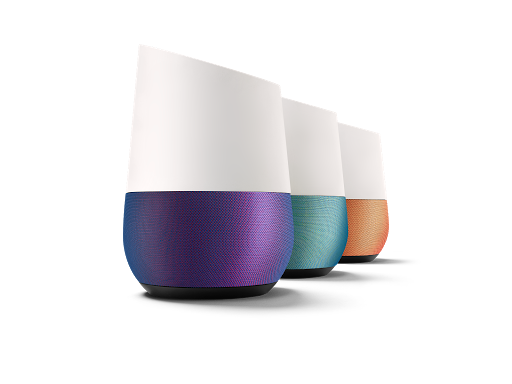 With consumers' newfound ability to carry out searches via voice, retailers now have tremendous opportunities for reaching new customers and expanding sales. As predicted by Comscore, 50% of searches will be done via voice in 2020. This hands-off, non-text approach to finding products or creating shopping lists, means a faster path to discovery and purchase. Furthermore, Google Home and Amazon Alexa's in-built ability to hold a conversation with users, such as recommending items, retains the ever important 'human' element in a time where 85% of brand interactions will occur without human contact, as predicted by Gartner.
Faster and more unique experiences not only add value to the customer's journey, but also potentially increase basket size for brands like Google, Amazon, and Alibaba.
2. Sephora Automates Customer Engagement with Chatbots
For major retailers, handling a large volume of consumer enquiries and feedback across multiple channels, including phone, email, and social media, can prove overwhelming even for the most well equipped customer care teams.
To combat this, Sephora, a world renowned beauty retailer, became one of the first in the retail sector to deploy not one, but two chatbots on Facebook Messenger:
Sephora Reservation Assistant

: Customers could make appointments with beauty specialists, simply by sending a message to the chatbot.

Sephora Color Match

: Using augmented reality and an algorithm that matches facial features to the correct shade, this chatbot helped customers select and match cosmetics colors based on their skin tone or outfit.
Chatbots can help free a brand's customer experience and social media teams from mundane tasks like appointment setting, to focus on more strategic activities like interacting with user generated content (UGC) and identifying brand ambassadors to partner with. With the use of smart learning, chatbots are also able to better understand the language used by each customer, which makes interactions more genuine and easier to navigate. This also allows brands to respond faster to micro-moments - purpose driven junctures where consumers search for specific products or information to fulfill certain needs in the purchase journey.
Bonus: See how retailers worldwide are deploying AI for their online and offline customer experience strategies!
3. Netflix Curates Content for Individual Viewers
Netflix, an entertainment company that provides streaming services, used AI to build an algorithm that recommends new shows to watch, based on data from each individual user's viewing history, preferences, and time of day each episode was viewed.
With this ability to aggregate millions of user data, the brand is able to ensure a unique viewing experience that keeps audiences hooked, by enhancing their 'happiness per minute', as opposed to traditional TV channels with a fixed schedule.
4. Saatchi & Saatchi Personalizes Advertising Content for Toyota
We've heard about algorithm driven, automated media buying tools that optimize programmatic ad delivery, to maximize the chances of selling to high level prospects. But what about using AI to dynamically change different aspects of advertising content while still retaining the same idea across different mediums?
Saatchi & Saatchi, did just that for their campaign for Toyota. Using an internal AI dashboard, the agency matched audiences based on 1,000 interests uploaded to their database, with different iterations of the same campaign. With AI automating and aggregating data collection from consumers, marketing teams could deep dive into insights that may otherwise have gone unnoticed if treated manually, while telling the same brand story in a more personal way, on the individual level.
5. Forecasting Consumer Trends for Marketing Campaigns
While it is not 100% possible to accurately predict the future, a well thought out data strategy can help marketers work towards a more complete picture of upcoming consumer trends.

Social media listening tools can help aggregate data from consumer discussions and reviews in real time, and highlight trends for teams to make data driven decisions quickly. This is especially useful for product development and launches, when brands want to align themselves to consumer trends and wants.
Bonus: See how ASUS designed and launched the ASUS ZenFone Zoom S based on trending interests for smartphone users.
More AI Opportunities for Brands
The possibilities of AI for brands are limitless. Apart from helping companies fine tune and deliver personalized customer experiences, anticipate consumer needs and fulfill them, AI can also accelerate data aggregation and analysis to, and increase accuracy of insights gathered from real-time consumer discussions on social media, depending on what kind of information marketers are looking for.
See what marketing experts from Uniqlo and more have to say about the impact of AI on retail in 2018!
Melissa is a digital advocate who loves diving into the latest trends in digital and social media. Since joining Digimind's marketing team in 2015, she has written studies for over 15 industries in Asia Pacific. When she is not telling stories about data, Melissa can be found exploring her favourite cafes and hangouts on Instagram @chuepachups.