Interview with an Expert: Influencer Marketing
Eight Questions with Adam Rivietz, Co-founder of #paid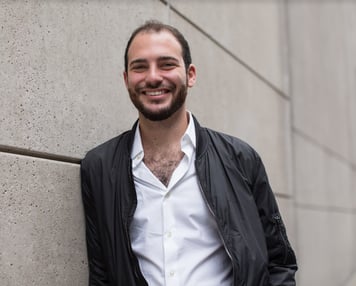 What does #paid do for marketers and brands?
#paid is a hybrid solution of technology and human expertise. We provide a streamlined process of influencer identification, activation, performance tracking, real-time reporting, and optimization to scale any influencer program. We work with hundreds of brands across all industries, connecting them with our community of creators from more than 100 countries around the world.
What's your definition of an 'influencer'?
While often called influencers, we refer to them as content creators—creators for short—because their passion is to create amazing content, generating influence is a byproduct. A creator is someone that empowers themselves to do what they love for a living. They're the content kings and queens, the unique voices, the childhood heroes, and the new age creative artists. They're the ones who allow the entire world to experience their art and storytelling on a daily basis.
What are the key metrics you look at when searching for influencers?
Metrics are only half of the process of finding the right people to collaborate. Baseline metrics should include the follower count (our minimum is 5000 followers) and engagement rate (we expect at least a 1% engagement rate on each post). Other key metrics to consider are the audience demographics of each creator you might work with, as well as brand affinity of a creator's following and the partnering brand. On top of all these metrics, authenticity is key and the creator must truly love and genuinely enjoy the brands they promote.
Which is your favorite influencer marketing campaign that one of clients created by using #paid and why?
We work with many marketers from all sorts of different verticals, but one that comes to mind is Coca-Cola. They were the key partner of Coca-Cola's newest drink—Coca-Cola Life—and activated a large roster of creators for them. The particular unique aspect of this campaign was we matched Coca-Cola with creators from our network who had previously loved Coca-Cola, but found themselves drinking less of it as they got older and made more health-conscious decisions. From foodies to fashion & lifestyle creators to parent bloggers, our creators were able to craft a very personable story to bring the brand to life.
What's your view on micro-influencers compared to celebrity influencers?
Celebrity endorsements should be viewed as a completely separate marketing channel than influencer marketing. While celebrity endorsements have a time and place, there are many reasons why influencer marketing is more scalable and a core part of any marketer's media mix.
Relatability

—I'll never be as big or as strong as Dwayne "The Rock" Johnson, but the everyday fitness creators that I follow—my good friend Ronnie of @inspiredtobefit, for example—are people whose recommendation that I can trust. They're much more approachable and realistic for the general public to draw inspiration and take action on.

Targeted audience

—Celebrities with massive followings generally have a much broader appeal to audiences, but with broad appeal brings broad audiences. Well-designed marketing campaigns have a well-targeted audience and messaging that speaks directly to them.

Cost-effective—

While a collaboration with Selena Gomez may cost you well over $500,000, your budgets would go much further with a roster of mid-level influencers (i.e. 50k-250k). More reach, better targeted audience, and more content.
What's one opportunity for using influencer marketing that maybe marketers overlook that has the potential to make a significant positive impact beyond content creation?
Beyond content creation, influencer marketing has the power to build your brand's credibility and reputation for the long-term. Many brands should combine their influencer marketing with their social media marketing to maximize their effectiveness and ROI. Creator content should be viewed as some of the most engaging, and high-performing social content. Marketers often overlook this idea and don't amplify those posts to make the most of working with their collaborations. Overall, influencer marketing should be integrated into your marketing mix.
What do you see as the best ways to measure the ROI of an influencer campaign?
Depending on the goal of the campaign, we can measure ROI a number of different ways. You can establish campaign reach from followers, impressions, and referral traffic. You can measure campaign engagement through clicks, likes, reactions, and shares. To choose which measurement is right for your influencer marketing campaign, know your objectives! Branding KPIs might interest big companies, but small businesses might focus on generating direct sales. We did a marketing effectiveness study to outline the unique benefits of influencer marketing with Nielsen. You can uncover our insights and findings here.
Where do you see influencer marketing going in 10 years?
I think influencer marketing will continue to scale and grow in the next 10 years, with more marketers and brands including this as an integral part of the marketing mix in every brand plan. Apps like Instagram will start rolling out features that will help measure ROI effectively, so users can get better insight into their metrics. New social networks will also pop up, creating new opportunities for brands and creators to amplify their content and messaging.