TikTok Vs. Instagram Reels: Who Won This Social Media Micro-Content Battle?
TikTok TikTok… Time For a Game Changer
The video starts with the popular theme song to Harry Potter, followed by a Hogwarts uniform-dressed man seemingly hovering across the screen on a broomstick. By the end of the short skit the illusion is dispelled, and it's revealed that our would-be wizard is just a guy holding a mirror plate in front of a motorized skateboard. At over 2 billion views, it's the most watched video on the social media platform, TikTok, and just one of many uploads by Zach King, a veritable celebrity on TikTok. He, like many others, exemplifies the power and influence of micromedia, and the shifting preference people have towards the app.
Before the time of elevator dances and beloved makeup tutorials, there were very few platforms that had done or achieved what TikTok has, barring perhaps the short-video platform Vine, but we don't talk about that anymore…
With over 800 million users, and an impressive 2 billion+ uploads, TikTok is now a media juggernaut amongst the heavy hitters vying for space on your smartphone in 2020 (and most certainly 2021). With it's bevy of video editing and filter options, and strong word-of-mouth sharing, TikTok has transformed from a little-known Chinese-based startup, to a massively followed and used application, as well as a hot button issue and odd controversy for the American government and Chinese authorities.
The life force of TikTok, and the majority of creators and viewers for the platform, skew strongly between the ages of 16-24, individuals who are fast to adopt trending apps and more open about sharing creative work for billions to watch and follow. Since this age group is also the same one that uses social media the most, it's no wonder that all eyes are on this latest popular application, and certainly not surprising that current players in the social media game want a piece of that digital pie as well.
Instagram Reels is one such attempt at dethroning, or at the very least competing with TikTok, and was released last year in November as an alternative that would offer similar services, but with an already grounded platform with which to rely on for both content and an established user base. A clear attempt at capitalizing on the unstable situation that TikTok is dealing with, Instagram Reels also benefits from the same age group as TikTok, and averages about 100+ million views a day - not bad for a rival service that's only existed for 10 months.
This content creator decided it was time to take an in-depth look at both TikTok and Instagram Reels personally, and provide a comparison between the two platforms during a time when one of the two's future seems less-than-certain with everything going on right now between the Trump Administration and the Chinese government. For transparency sake, I want to make clear that prior to this article, I've never used either app before, and that the overall findings from my time using both media-sharing platforms comes from a place of impartial neutrality. With that said, the clock is ticking, and it's time to reely get this battle-of-the-titans started.
👊 A Battle On The App Store You Just Can't Ignore
Before my personal take on the two, I've created a comprehensive chart that marks which services and benefits either and/or both apps provide at the time of this writing (circa September 2020). Below you'll see where both currently stand when it comes to…
| | | |
| --- | --- | --- |
| Feature | TikTok | Instagram Reels |
| Availability On All App Stores | ✓ | ✓ |
| Advertisements | ✖ | ✓ |
| Video Time Durations | 60 Secs | 30 Secs |
| Videos | ✓ | ✓ |
| Photos | ✖ | ✓ |
| Hashtags | ✓ | ✖ |
| US Market | ✓* | ✓ |
| Pay-To-Use | ✖ | ✖ |
| In-App Purchases | ✓ | ✖ |
*At the time of writing this piece (Circa September 2020)
In summation:
When it comes to User Accessibility TikTok leads Instagram Reels with better app rollout and a larger international presence.
For video editing options, Instagram Reels manages to impress, but still doesn't hold a candle to TikTok with its reams of filters, templates, and modification tools.
For app customer support and consistent update releases, it's slightly difficult to pin this down as TikTok looks to be facing a real potential for losing app store access due to the current political landscape, and Instagram Reels has no such issue. For now though, both are fairly competent when it comes to supporting users with help/support, as well as app updates.
By default, Instagram Reels, with its built-in synchronization to Facebook, has a strong advantage here - on Facebook and Instagram - but TikTok with it's strong head start still manages to beat out Reels with cross-platform sharing.
From the overall standpoint of users aged:

8-15: TikTok has cornered the market on Gen-Zs and is stronger with these users.
16-24: Same here, with the bulk of its users coming from college-aged and young adult content creators.
26-40: Gen-Zs and Gen-Xs (otherwise known as millenials) overlap here, and it's heavily implied that a good portion of both groups use these social media platforms.
40+: Boomers, otherwise known as Gen-Ys, most likely take advantage of the news and photography/based applications of Instagram, with many, but not all adoptees using some of the features of Instagram Reels.

Both when it comes to Instagram Reels and TikTok, women tend to dominate the app in term of total user numbers, but simply due to overall shared group percentages, it's easy to see how girls prefer TikTok for their videos, especially when it comes to fan favorites like dancing, singing, beauty, and more.
👑 TikTok - The Reigning Champion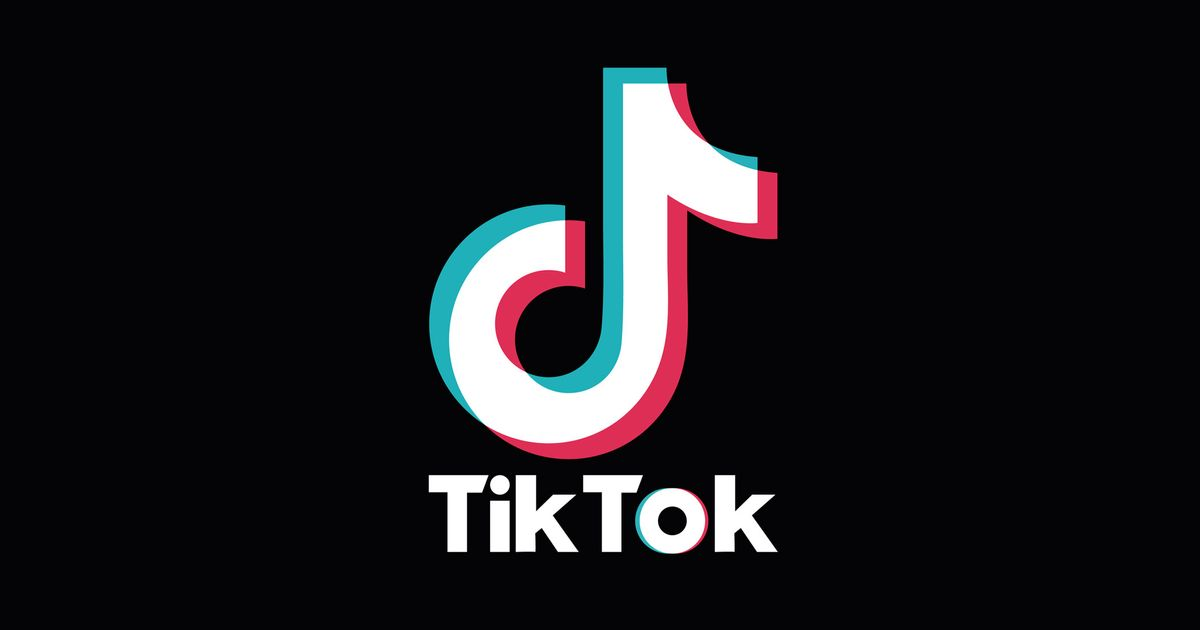 Image sourced from: https://awgsalesservices.com
"Interactive, collaborative, and downright ADDICTIVE… TikTok has enticed and captivated consumers with a proclivity towards BINGE-WATCHING."

- MEDIAKIX
Launched in Beijing, China in 2016 under the name Douyin, before being changed to the name A.me that very same year, TikTok as we know it today went through a series of changes before being released internationally in 2017 - obtaining instant success and fame with 80 million downloads in the US, and 2 billion downloads worldwide by 2018. Currently it's still owned and operated by its parent company in China, but has recently entered choppy political waters with a potential app store ban in the works without a US operations sale fully approved of by the U.S. government. The data and technology company, Oracle, has potentially stepped up to claim that role after bidding talks failed with Microsoft, but the threat of complete country-wide ban still stands as of the writing of this piece. With the possibility of losing TikTok as a downloadable app, I jumped at the opportunity to test it out, and was definitely impressed with what I experienced.
I loved a lot about my time with TikTok, mostly regarding the wide range of options to play with, the lack of advertising, and the short video format set up for smaller attention spans, truly it's easy to see how so many users are in love with what TikTok has to offer. That isn't to say that there's no room for improvement, of course - during my time spent tooling around with the app I came upon a few minor issues that caught my attention, such as the difficulty with which I could access content, or the lack of ability to personalize my content search experience (e.g. by category, user, etc).
I've still managed to explore the various TikTokers who've amassed huge followings - and even lucrative brand partnerships - and discovered a few of my favorites:
I mentioned him from the beginning, so it's only fitting that I express my admiration for Zach King - 49.9 Million Followers - 578.8 Million Likes
TikTok is a perfect place for micro-entertainment, and so it's no wonder that comedians like Reggie Couz have flourished here! - 749.4 K Followers - 10.9 Million Likes
And this list wouldn't be complete without mentioning Sarah Cooper and her hilarious presidential parodies -

610.6 K Followers -

4.8 Million Likes
And it's not just the independent creators that are making the most out of TikTok; many leading brands have jumped on the TikTok bandwagon and found clever ways to connect with prospective consumers, like The NBA, Chipotle, Calvin Klein, BMW and many more.
The Future of TikTok: TikTok faces an uncertain future, through no fault of their own, and it raises some very serious questions regarding digital data privacy, data collecting, censoring powers used by governments, and the politics of social media in general. What can be said for certain is that because of the interference of the US Federal Courts, the initial TikTok (and WeChat) ban that was scheduled previously, has now been delayed until the issue can be settled in the courts as ByteDance hits the executive order with an injunction. This could maintain TikTok's future on various app stores for many months while the Oracle Corporation sale talks proceed, though it's not necessarily clear if this will be the easy fix that everyone is hoping for. In the meantime, if you don't have it, but wish to download it, now's the time as there's a very real chance that TikTok might be removed for a time, or permanently, from US Markets.
🐶 Instagram Reels: The Not-So Underdog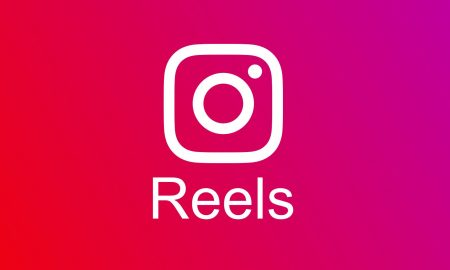 Image sourced from: https://www.uiupdate.com
"

I wouldn't be surprised if in six months, we don't even know TikTok.

" - Dalton Smiley, TikTok star on the subject of Instagram Reels
In August 2020, Instagram rolled out their newest service for the app, Instagram Reels, to select users; eventual rollout would reach many others by the time of this writing. Positioned as a new way for Instagramers to share content in short segments, like TikTok, Facebook (the owner of Instagram) hoped to capitalize on the potential vacuum that TikTok might leave in the wake of its ongoing tussle with the US government, and the threat of removal from the US market.
Updates for the Instagram application have broadened the scope of those seeking to access the "Reels" function of Instagram, though there are still reports that not everyone can find or use the service - It's been rolled out in over 50 countries (with more in the works), but new users and some veterans of Instagram still get can't it.
During my time reviewing Instagram Reels, I was getting strong deja vu vibes from the general functionality, UX, and tools on offer. This isn't to say that it's a poor or badly implemented service, only that it really tries a bit too hard to replicate that TikTok feel, and my findings are certainly not the first expressed on the subject of "a TikTok clone". Aside from this general consensus online, I did enjoy the accessibility of the search function, the video editing is different from TikTok from the outset, and it's clear that they're taking a cue from social media conversation regarding improving the service on a regular basis.
Brands like Sephora, Netflix and Walmart are all taking a chance with the relatively new Instagram Reels, and some traction is definitely being made with the already built-in audience on Instagram itself, but as it's still so young in its implementation, there isn't much to report on this front, though it's doubtful that other companies will ignore the potential opportunities on offer with Reels.
The Future of Instagram Reels: Started as a response to the faltering place of TikTok in US (and other) markets, Instagram Reels has positioned itself to becoming the alternative if TikTok does eventually get banned. What this ban would mean for current TikTok users is still unclear, but it could halt or slow its growth enough to encourage users to either switch over or adopt both platforms instead of solely using TikTok. However, if Facebook truly wishes to see its fledgling service thrive, they'll need to create newer, more innovative uses with Instagram Reels, and earn the crown that still currently sits upon TikTok's golden-filtered head.
🤖 The Future of Social Media is Micro-Content
After thoroughly examining the ins and outs of both TikTok and Instagram Reels, I can thankfully say that both applications provide users with additional platforms for self-expression, media sharing and following, and unique communities to explore and join. Both apps are more or less similar in their offerings, and although I can't lie and say that Instagram Reels compelled me as nearly to use its tools as TikTok did, there's certainly room for growth on both applications, and it'll be interesting to see how their future competition compels them to evolve and change into apps catered more towards their yet-to-be-converted base.
What's clear, regardless of this ensuing battle of the social media titans, is that micro-content is here to stay and is signaling a shift from longer-form content (for example, with the video-sharing platform Youtube experimenting with micro-content service), to shorter, more intimate and digestible entertainment, tutorials, news, and messaging. Assuming that TikTok is indeed here to stay, as administrations and legal views shift with the coming election, it'll be interesting to see if Instagram Reels becomes more than just an attempt to copy TikTok, or if it eventually becomes a relic of the unused after less-than-stellar performance numbers doom it back to the drawing board.
However, in the absence of TikTok, Instagram Reels has proven itself to be a capable and solid platform for sharing content, and it wouldn't surprise me at all if a mass migration to the service takes place in order to provide desperate content creators with a much needed video content fix.

With a background in creative writing, advertising, and psychology, Micah is a copywriter in name and a Digiminder at heart. When he's not developing content for agencies, you can find him crafting novels, cooking and running around in Brooklyn, NY.