The Power of GIFs for Brands
"Center for GIFs, Giphy at $55 million was raised during a valuation to $300 million."
The "animated GIF" (GIF standing for "Graphic Interchange Format") is for sure one of the oldest things within the public web. You might remember those "personal pages" of Lycos or Free with decorated images or animated buttons, more or less a little dated.
One might imagine that GIFs (pronounced [Jif] according to their creator) disappear from the forefront of the web over time, redefine their styles and professionalize publishing tools. It's just not so. Contrarily, like fashion, the web recycles and reinvents. Far from falling into disuse, the GIF has actually mutated and become a medium in itself, an education channel, and of course a communication and marketing tool. Originally in the form of small animated icons to illustrate or call an action, GIFs have become films, lively ads and videos. We no longer say "animated GIF", but simply GIF, remembering that this format along with, in particular, PNG and JPG is not necessarily dynamic.
GIF creation tools, popularity accelerators
The development of smartphones, sharing networks, TV series and the popularity of platforms like Giphy are just some of the factors that have contributed to the renewal of GIFs since 2012, materialized particularly by the easy use and massive catalog of GIFs on social networks. Giphy also raised the valuation to $55 million earlier this year, valuing the Google GIF at more than $300 million, however, the platform is not making money yet. Shortly after in February 2016, Twitter linked up to the GIF format through the integration of a "GIF" button in its mobile and web interfaces. The button gives access to the most popular GIF engines such as Giphy and Riffsy. Twitter joins, alongside Facebook which has allowed users to publish GIFS from Giphy since spring 2015.
Right at the heart of the current "GIF Revival", tools for creating and managing GIFs are multiplying, such as Giphy Capture, ezGIF, Motion Stills, the Google app which transforms live-photos into Gifs or GIFS.com, a tool for creating GIFs from any video.
The advantages of GIFs for brands
This animated format has many advantages for both brands and clients:
It is lighter and easier to implement than video
It easily captures attention at the heart message or item
It has strong capacity for virality
It can capture a younger audience
It is ideal to advising, educating and explaining slightly adapted concepts in a few words or an image.
It allows users to engage either spontaneously or through creative campaigns.
The benefits of GIFs for brands
Beyond Memes and LoL GIFs shared by many users, brands are increasingly using these images for their communications and marketing. Through these examples, we can identify the benefits of GIF for a brand or institution:
1. Make communications dynamic
GIFs allow you to put into action other static supports like good old paper. The publisher Condé Nast used a GIF to give a content's promotion a lift in June 2016. A GIF adapted specifically to the post and ensuring good virality.
2. Boost "Brand Content"
Being dynamic via GIFs also applies to advertising and content marketing. The cosmetics brand Clinique has used GIFs for Brand Content to promote its Chubby mascara. It makes it impossible to miss the publication!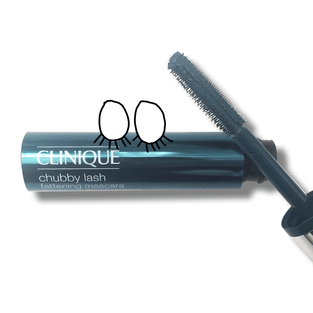 3. Involve users to develop their community
In January 2016, Coca-Cola, with their campaign 'Taste the feeling', allowed users the chance to customize parts of their ads, turning them into GIFs, via choice messages and new slogans of sorts.
4. Feed your content strategy to encourage virality
TV series form part of the "GIF revival": many Gifs created by online users are key scenes from series. Producers and series presenters are well understood and companies like HBO or FOX TV have their own channels on Giphy for filing their own GIFs. The GIF is powerful if massively shared, these brands can therefore, ensure they are feeding the platform to promote virality.
5. Advise
Water-based material could be used to make artificial #skin, longer-lasting contact lenses. https://t.co/DQLhLlhdq8 pic.twitter.com/DuyujE6gct

— MIT (@MIT) June 27, 2016

The Massachusetts Institute of Technology use GIFs to promote developments in their research and advances in technology. Their researchers are also keen to incorporate this into their strategies, wanting to turn GIFs into a language of it's own.
6. Illustrate, Show an Idea
At Digimind ;-), we mostly use GIFs to illustrate a blog post on ideas related to the Community Management profession. This use of GIFs has become widespread to give life or illustrate the ideas transmitted in an article, post or more often in a tweet or social network post.
7. Promote an event
For the US Open 2013, Evian collaborated with a group of artists under the name of 'Mr Gif' to come up with animated GIFs dedicated to the brand, its products, the tournament, as well as their ambassadors at the time, who've had some problems since.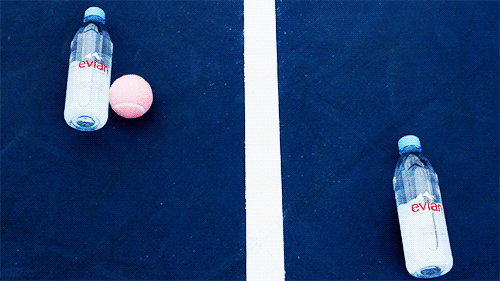 8. Explain & Educate
The use of GIFs by the media is becoming more common for announcing and engaging with major historical events and presenting animated infographics for example. If a picture is worth a thousand words, a moving picture is worth 10,000. For the arrival of NASA's Juno, The New York Times made a GIF to both make announcement visual whilst also leading you to their post on the topic.
9. Explain & Promote
Celebrate #EatYourVeggiesDay with freshly cut tomatoes, peppers and cucumbers stacked onto your favorite sandwich. pic.twitter.com/ecDde5V4Gc

— SUBWAY® (@SUBWAY) June 17, 2016
Here we can find Subway using a GIF both to promote and explain the concept and importance of 'Eating your Veggies' during the day celebration. Here they encourage users to stick to their favourite, but add a new veggie twist. This shows the brands awareness of an event, whilst simply explaining and promoting it at the same time.
10. Inciter
If you are looking to buy marijuana, go to a legit businesses and avoid street dealers who might rob you. #ItsLegal pic.twitter.com/kLmHNAXjS2

— Portland Police (@PortlandPolice) 11 juin 2016
GIF is also a graphic that will support policy and institutional campaigns. Thus, Portland Police in the USA, broadcast on social networks a GIF from the cult series South Park to encourage the legal purchase of cannabis.
The future of the GIF for brands and opinion leaders
We are moving towards a growing integration of GIFs into platforms and engines on the major social networks, only strengthened by the likely GAFA (Google, Apple, Facebook, Amazon) buyouts. The Giphy platform has already signed partnerships with major players like Facebook (also impacting Messenger), Google and Apple for their Chrome and Safari browsers.

We now turn to sponsored brands' GIFs, which will be positioned at the top of website search results, but especially on mobile Apps.

Other developments: "GIF reporting" where you can see on Twitter, for example, thanks to brands, institutions and opinion leaders, published mini-reports in slide format as GIFs Below, Bernie Sanders presents a slide show on engaging political office at every level.
We need to start engaging in political office at every level – from the school board on up. Well, you responded... pic.twitter.com/p0wP6JFfMG

— Bernie Sanders (@BernieSanders) June 25, 2016
Another interesting opportunity rapidly growing for brands is the educational potential of GIFs. By explaining with an image, a brand can enhance its technology, innovation and explain a product's use.
But the most interesting development is certainly the use of GIFs within UGC (User Generated Content): the user can use filters and tools to "enrich" a brand's GIF and create a themed clip, a scenario or add a personalized message. This has already been used by FoxTV for the return of the X-Files or early in 2016 by Coca-Cola, with relative success, because some user messages can tarnish the brand. Obviously, with UGC and participatory campaigns, negative feelings towards a brand remains an ongoing risk that must be put into perspective in relation to the benefits of these types of campaigns.
First #CopaAmerica semis since '95. So proud of @USSoccer! #USAvECU #CopaCocaCola pic.twitter.com/PPeMVCVii9

— Coke Soccer (@CokeSoccer) June 17, 2016
GIFs, through this 2010s reboot, have decidedly become a trend. To finally convince you, check out 'The Reaction GIF: Moving Image as Gesture' exhibition from July 15-31 at the Museum of the Moving Image...
Marketing Manager @digimindci. Passionate about big data & social marketing. Photography, music and hiking lover