6 Digital Marketing Trends that Shaped 2018
2018 has seen the rise of new digital marketing trends, as well as the evolution of key technologies like augmented reality, artificial intelligence, and voice search. In this post, we bring you six key trends that shaped the marketing industry in 2018, and how marketers like yourself, can integrate them in your strategies.
1. Automating Customer Engagement with Chatbots and Live Chat Services
While the "always on, always available" nature of the internet has enabled businesses to better reach and engage consumers on digital platforms, it has also led to increasing demands for round-the-clock-availability. In fact, 90% of consumers surveyed rated an "immediate" response as important when getting in touch with customer service.
Services such as simplified ordering processes, easy customer-brand connections, authentic real-life interactions, and chatbots have become indispensable to responding to and fulfilling consumer demands with greater immediacy.
With chatbots and live chat services, customers are able to place an order or make a restaurant reservation at their convenience. However, for chatbots to be truly engaging and effective, brands should be mindful about optimizing the authenticity of automated messaging, as well as relevance of content and answers sent to customers.
2. Delivering Personalized Retail Experiences with Augmented Reality
Often confused with virtual reality, the use of augmented reality exploded among consumers with the launch of Snapchat and Pokemon Go, the latter of which was downloaded 650 million times around the world. Aside from introducing a new gaming format, augmented reality has enabled brands to transform in-store experiences with interactive, personalized services, such as allowing customers to preview and purchase clothing at stores without trying them.
One such example is Sephora's Virtual Artist, a mobile application on which users "try" variations of makeup products, as well as looks created by Sephora experts, with the option to instantly purchase products used in the looks. With the convenience of previewing a variety of products at customers' fingertips, augmented reality applications like these can prove vital for optimizing and accelerating the purchase stage ahead of competitors.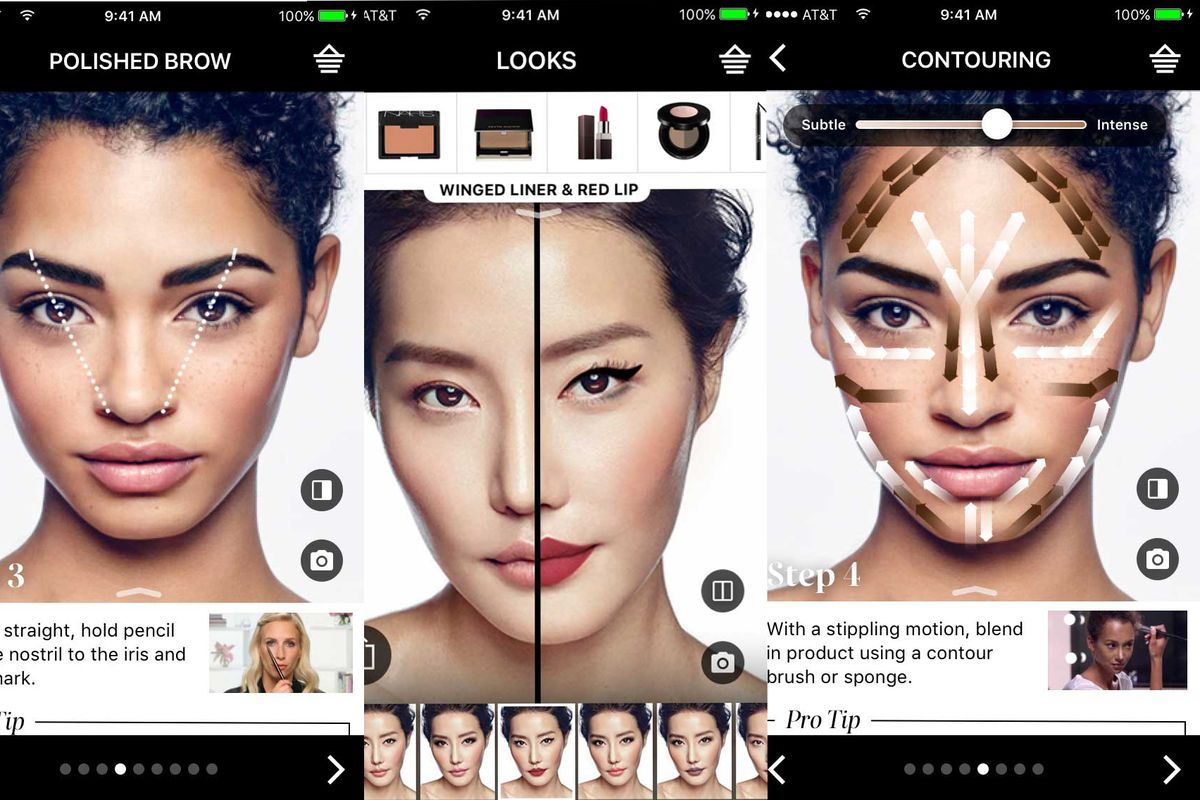 The potential for delivering seamless online and offline customer centric experiences through augmented reality is indeed limitless. However, to ensure augmented reality technologies are truly transformative and fully embraced by customers in stores, brands should:
Actively monitor consumer reactions and online reviews of their augmented reality features

Fine tune said services based on insights obtained from monitoring these discussions
3. Voice: A New Search Channel for Consumers
Voice has been cited by 43% of users as quicker than using a website or an app.The popularity of voice search has increased along with the development of voice activated virtual assistants like Alexa and Siri, as well as smart speakers including Google Home and Amazon Echo. In fact, many consider voice activation as the fourth sales channel.
At the end of 2017, Monoprix partnered with Google Home to launch a voice application allowing customers to create a shopping list simply by speaking, along with a chatbot that offered recommendations based on user's buying habits.
With voice search projected to account for 50% of all searches by 2020 (ComScore), it is vital for brands to take this channel into account when reviewing their search engine optimization (SEO) strategy.
Bonus: See how developments like augmented reality and voice search are revolutionizing the retail experience, and how brands can leverage them to stand out from the competition.
Furthermore, the shift towards smartphone use and mobile payments spells tremendous opportunities for smartphone brands like Apple and Samsung to establish themselves not just as communication and browsing tools, but also as versatile digital wallets. With more opportunities arising in emerging markets and suburban areas, brands and retailers will also move to establish themselves amongst mainstream players like Apple Pay, Samsung Pay, and Alipay, to name a few.
5. Optimizing Marketing and Customer Experience Strategies Through Hyper-Personalization
Hyper-personalization refers to the use of consumer browsing behaviour and data, to design and deliver personalized content, experiences, and interactions in order to strengthen brand customer relationships.
Customers are increasingly seeking personalized experiences; 92% place orders after being recommended products while shopping. Furthermore, 96% of marketers surveyed by Everage agreed personalization can help advance relationships. After all, there is no better way of making a customer feel valued by the brand, while increasing opportunities for upsell at the point of purchase.
For marketers, identifying and understanding key customer personas in various stages of the purchase funnel, is vital to adapting brand communications and offers. One way marketers can achieve this is by segmenting consumer discussions and threads obtained via social listening according to various socio demographic criteria, to truly understand the interests and motivations of each customer group.
6. Increasing Marketing Efficacy with Artificial Intelligence
Artificial intelligence (AI) has been the talk of the industry in 2018, with 53% of brands surveyed by Salesforce's Fourth Annual State of Marketing Report planning to adopt it in the next two years. From accelerating product searches with auto search features, to personalizing marketing content and forecasting consumer trends, the possibilities of harnessing the power of AI to elevate business strategies and operations are tremendous.
On top of that, social listening tools like Digimind Social have integrated AI-powered features to enable teams to identify and act on important trends with greater dexterity and accuracy. Using a hybrid approach of machine learning, Natural Language Processing (NLP), and image recognition capabilities, teams are empowered with the unparalleled ability to analyze vast amounts of social and web data for more accurate consumer insights.
In Summary
With consumers increasingly demanding personalized experiences and brand authenticity in the age of the Empathy Economy, marketers find themselves in need of digital tools that can aid them in creating customer centric strategies and activities. As marketing and social platforms evolve to incorporate new trends in user behavior, so too must brands in their product and marketing offerings, to stand out from the competition. See how Digimind Social can help you to better understand your customers and industry so you can deliver the customer experiences they demand.
Melissa is a digital advocate who loves diving into the latest trends in digital and social media. Since joining Digimind's marketing team in 2015, she has written studies for over 15 industries in Asia Pacific. When she is not telling stories about data, Melissa can be found exploring her favourite cafes and hangouts on Instagram @chuepachups.