How to Develop a Targeted Media List with Social Media Monitoring
Every PR practitioner worth his or her salt knows that an up-to-date media list is one of the most important things to ensure your story gets in front of the right target audience. However, building and maintaining one can be a time-consuming activity. With journalists shifting roles within and between publications, and new journalists entering the scene, maintaining a media list requires constant attention and effort. Furthermore, how can you ensure you maintain good relationships with media so they remember you and come back to you for information to supplement a story, when they need it?
Here are a few tips on how you can use social media listening tools not just to keep track of articles that are being published about your brand or client, but also to build and maintain a targeted media list by:
Understanding your target audience
Monitoring brand mentions via dashboards
Tracking online reach and engagement of key publications
Identifying and developing relationships with key journalists
1. Understanding Your Target Audience
Start with the basic questions: What message are you trying to convey? Who is your target audience, what are their interests, and which publications or websites do they read and follow online?
Start by looking at people who are already talking about your brand, or about your closest competitor. Analyze their demographic information, such as gender, profession, and interests to get a better understanding of your customer demographics.
The examples below show the socio-demographic details of people who mentioned a luxury watch brand on Twitter and Instagram.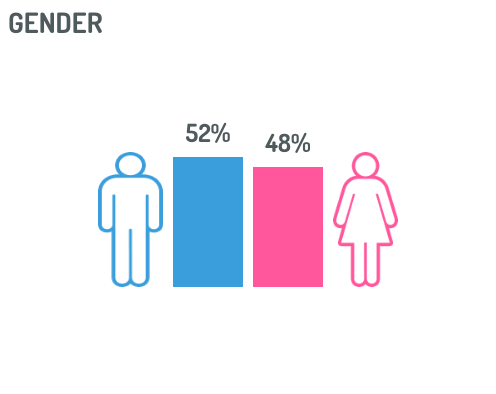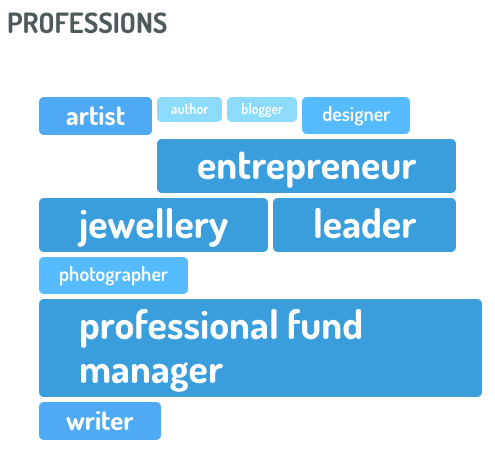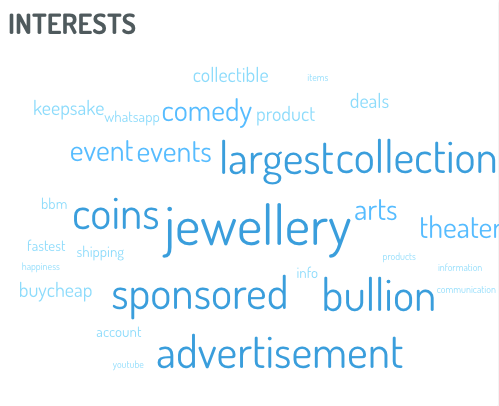 Socio-demographic analysis of internauts who discussed a luxury watch brand on Twitter and Instagram.
Having these answers laid out alongside your target persona profiles will help you identify the types of publications you should be reaching out to. For example, a luxury watch brand launching a new product would target wealthy, affluent individuals, or mid-career individuals who are seeking to celebrate success. They are interested in watches, jewellery, arts, theatre, collectibles, and investments. These people would read business or luxury publications for inspiration and aspirations, and would usually be trendsetters within their group of friends.
A social media listening tool can help to track your brand and competitors to allow you to gather consumer demographics, understand where your customers talk about your brand online, and which publications they interact with.
2. Monitor Brand Mentions via Dashboards
Free tools, such as Google Alerts, are a good way to help you keep track of brand mentions on news sites. But what if you could take this one step further and organise articles to easily identify which ones have gained the most traction, in real-time?
With the help of a social media monitoring tool, you can create customized dashboards to keep track of metrics such as most impactful mentions on news sites, most shared articles, or mentions according to channel. This would help you identify prominent or upcoming publications you should include on your media list as well as journalists you could write a little thank-you email to for publishing an piece on your brand.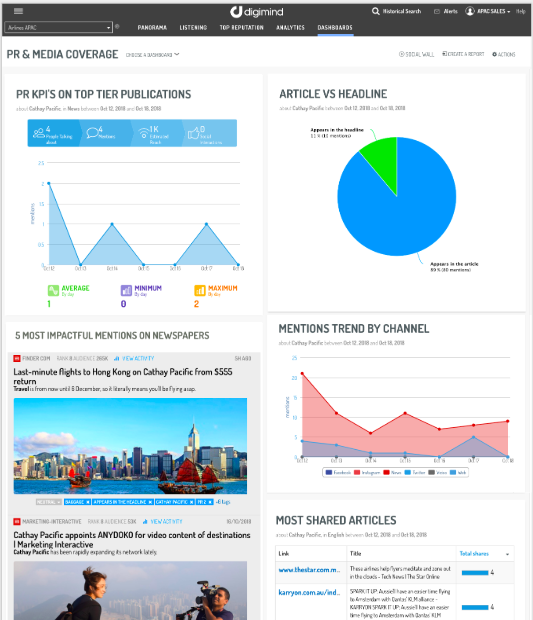 Customized dashboard showing PR coverage highlights.
3. Track Online Reach and Engagement of Key Publications
To truly understand the online impact of an article, it helps to look at metrics such as reach, engagement, and public sentiment of social posts shared by publications. Examine the following details:
What is their online readership and how many followers do they have?
How many times have they mentioned your brand over the past year?
What is the average engagement (likes, shares, and comments) rate and reach on their social content?
Which media is most popular and engaging on the social media channels your target audience use?
Are they writing about your company in a positive, negative, or neutral manner?
Who is writing the articles?
These metrics will allow you to segment your media list to identify the top-tier media you should be focusing your efforts in pitching to and following up with. In certain cases you might not just include media with the largest readership online, but also the one with the highest online engagement rates too.
Table showing follower and interaction metrics of popular Twitter accounts that have mentioned 'Coca-Cola' in the Philippines.
4. Identify and Develop Relationships with Key Journalists
After you've identified your target publications, you need to identify target editors or journalists to pitch to. Social media listening can help you do this by identifying articles written about brands in your sector so you can identify the author of these articles. Knowing who you'll be speaking to and the content of other articles they've written will help you deliver a personalized pitch that will catch their attention.
Tip: Keep note if a particular journalist is an advocate or needs to be nurtured. If they've written multiple negative pieces about you, don't shun them! Instead reach out to them to turn the situation around.
If the journalist has a public social media page, follow them so you can keep up with their latest stories, and interact with them on a personal level. Remember, journalists are humans too! Similar to how you enjoy getting a 'like' on your latest Instagram post, they also enjoy getting feedback and having conversations about the work they've produced.
Bonus: Support Crisis Communications
When a brand crisis strikes, there's often little to no time to plan a course of action. Given the potential for news to spread virally on social media, social media listening can help you identify how fast and far a potential crisis is spreading online, so you can plan a fitting strategy.
In case you need to take action and release a statement, social monitoring tools can help to pinpoint publications and journalists who have been advocates of your brand in the past, so you can reach out to them to with your statement. You can also use such tools to identify any detractors to your company so you can devise a cautious strategy in case they approach you for a statement.
When you're done creating this list, save it in an accessible place, such as a CRM system, that allows you to easily make updates and notes as and when you need to. Regular maintenance of your media list will ensure you'll be ready to send out press releases in a moment's notice.
Do you have other ways you use social media listening to build your media list? Tell us in the comments below!
For more tips and best practices on how you can use social media listening to improve and save time in your PR work, schedule a free consultation with one of Digimind's social intelligence experts.
With a background in marketing and psychology, Sophia loves to analyze and understand consumer behaviour through observations and data. After hours you'll find her practicing yoga or baking sourdough.