3 Ways Consumer Insights Improve Brand Reputation
"People mention a good brand experience to an average of nine people, but will talk about a bad experience to 16 people."

Just like how no news can be seen as good news, consumers are more likely to share their bad experiences than good ones. Customer experiences are more important than ever as it directly impacts word of mouth and shapes brand loyalty towards businesses.
Whether through review sites or social media channels, both positive and negative feedback can easily make or break a brand's online reputation. Brands need to use detailed insights to craft a responsive and optimized consumer experience to sustain their reputation.
Research suggests that 40% of consumers no longer trust traditional advertising, and instead, they rely on the thoughts and experiences of their peers online. In a time where consumers are more than willing to share their views and opinions online, brands must ensure that their experiences are positive to build credibility and trust between the brand and its consumers. Here are three ways consumer insights help to improve and protect your brand's reputation.
Shaping Your Brand Narrative 📝
Brands are increasingly incentivized to seize every opportunity in creating consumer experiences that will idealize a lifestyle that customers want to reach.
Brands can make a way to easily achieve this through brand messaging, like painting customers and partners as the hero rather than the brand. For example, brands can share inspiring stories about how a select group of individuals used their brand programs and products to impact the community positively. Doing this is a great way for brands to show how much they value their consumers and take pride in the trust their consumers have in their brand.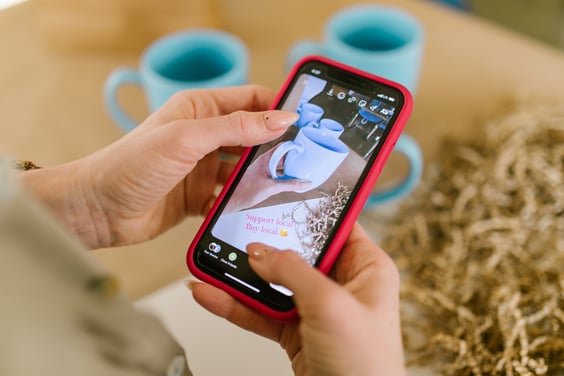 A brand's narrative can help build strong relationships with its consumer base.
Learning about what your consumers think of your brand is not enough—you need to know exactly how and why they're using your products to understand how your brand is associated with these causes. That way, you will better picture what your consumers are passionate about and align your customer-brand relationship contiguously.
This can help not only your marketing strategies but also presents an opportunity to improve your branding. Suppose your consumers are passionate about giving back to society or social causes like sustainability. In that case, your brand can similarly find this an opportune moment to show support for these causes, making your consumers feel more connected to the brand. What you will see by the end of the day is a boost in brand perception and customer relationships the more meaningful your narrative is

Bonus: Learn how to maximize your consumer insights!
Identifying Areas for Improvement 🔍
In this age of social media, consumers don't hold back from sharing their thoughts online. Whether it is through review sites or social media pages, marketers are constantly presented with endless opportunities to listen to customer demands and requests.
Most consumers, 86% to be exact, take reviews seriously as they can influence their purchasing decisions by staying informed. While it's not favorable to have bad reviews online, having no reviews can also be unfavorable. 35% of consumers say that they are less likely to purchase a product or service if there are no reviews. Another study also discovered that companies that respond to both positive and negative reviews would see customers return to spend 20-40% more on their following purchases. So don't fret when your brands get bad reviews. Instead, use it to your advantage and work on improving those areas.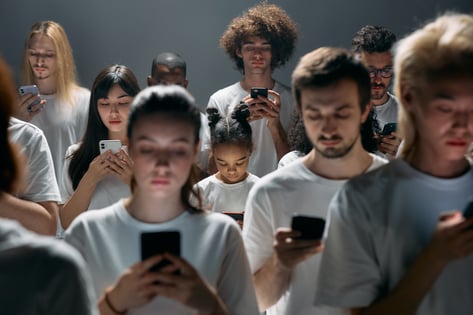 Consumers often conduct research before making a purchase and place importance on reviews as they can influence their decisions.
So with consumer sentiments collected, brands can start managing consumer expectations by executing campaign strategies into what earns the best consumer engagement and interest, and what misses the mark. But what's one way to conduct such research?
With the help of social listening tools, brands can keep track of real-time trends and monitor online conversations concerning the consumer as well as the brand. Using these customer insights and data, marketers can identify potential opportunities to take informed action to propel businesses further.

Bonus: Bad reviews turned into a PR nightmare? Read how you can handle brand crises with social listening!
Understanding Consumer Habits 💡
Just as how consumer insights can impact brand reputation, consumer behavior can also be influenced by branding. While user sentiments can affect their purchasing decisions, marketing efforts also have the power to influence, even if it's only to a small extent. This is true when the strategies are executed correctly based on the habits of their consumers.
Leveraging actionable insights such as identifying habits can be considered as actionable insights which would help marketers visualize and understand why their consumers make certain purchasing decisions. Furthermore, gathering insights on multiple customer personas and behaviors can help you anticipate audience reactions according to your marketing and branding efforts.
Consumer habits are the basis of any marketing strategy, making it fundamental to gather the most accurate data.
Once you've understood your consumer behavior, brands can tailor their experiences accordingly. Doing this means personalizing their interaction with your brand and this can look like appearing where you consumers are online or initiating follow-ups to continue the relationship after interacting with the customer support team.

With this information, brands can design a solid online presence through search engine optimization(SEO), thought leadership, and valuable content to assist their consumers in the various stages of their consumer journey. Building this familiarity between the consumer base and the brand develops an affinity that can turn into loyalty. As customers, they are more likely to turn into brand ambassadors who are more inclined to talk about your brand's products and offerings when the opportunity arises online.
Gathering Consumer Insights 💬
Needless to say, data and insights are essential for brands not only for their brand reputation but also for their overall brand performance. As brands look to thrive in marketing or sales, it is imperative to keep going back to your consumers to check if your strategies are effective.
Being at the core of every business, consumers hold a lot of power and with the right approach, you'll find that they are more than happy to share information in exchange for better products and services.
With a background in writing and public relations, Ardini's passion for stories drives her journey in marketing and communications. After hours, you can find her chasing sunsets, staying active, or socializing.