Event Recap: Digimind Dispelled the Mystery of Metrics at Socialize NYC
Last week was a blast! Check out the highlights in the video above and read on for a full recap of a truly magical evening.
On an unseasonably warm night, over 100 influencers partied on a Times Square rooftop with Digimind at Socialize NYC. As the second day of Social Media Week came to a close, conference attendees headed to a nearby WeWork venue for a night of networking. Guests were met with specialty cocktails, delicious food, and an incredible DJ keeping everyone grooving and feeling good all night.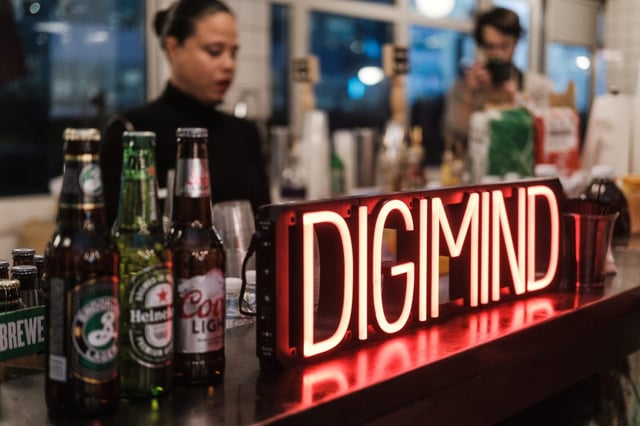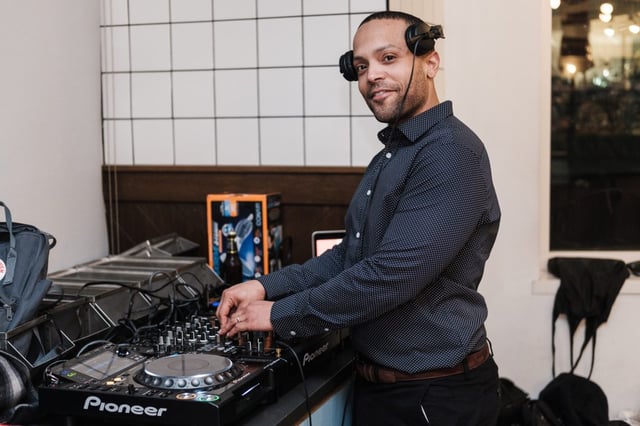 About midway through the evening, Digimind's Director, Ross Martinez, spoke on how to improve the customer experience through a clear insight-driven social media strategy based on social listening and analytics. Through an interactive presentation, Martinez explained the importance of aligning social KPIs with business objectives and measuring performance according to how well your social media is driving brand awareness, customer acquisition, engagement, audience conversion, and client satisfaction.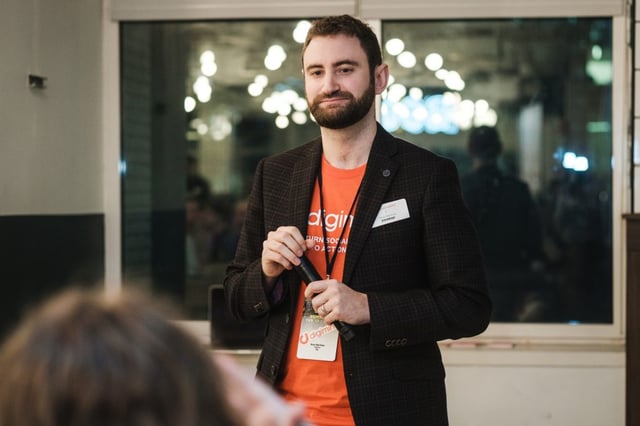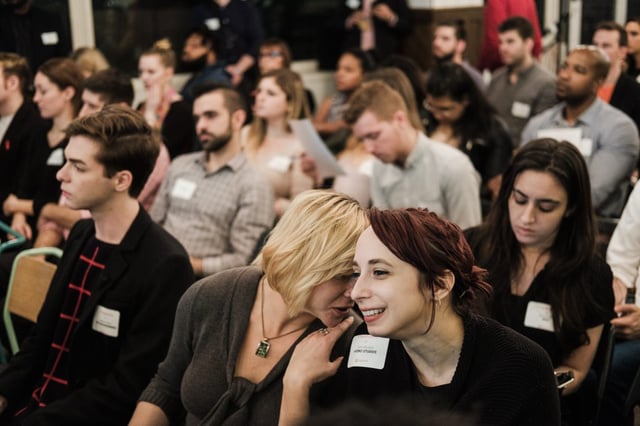 Not only was last Wednesday an educational night, it was also a festive night, with the help of a very entertaining magician.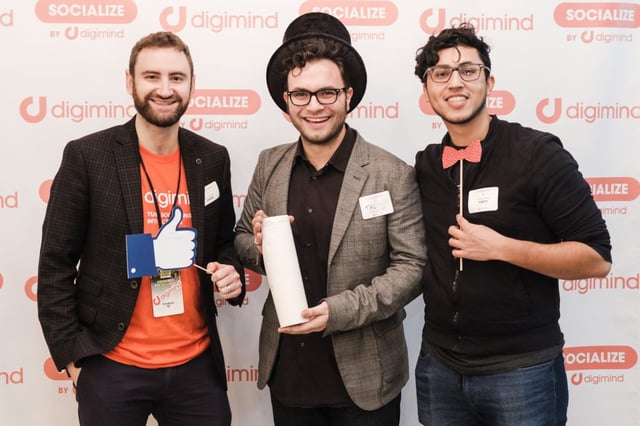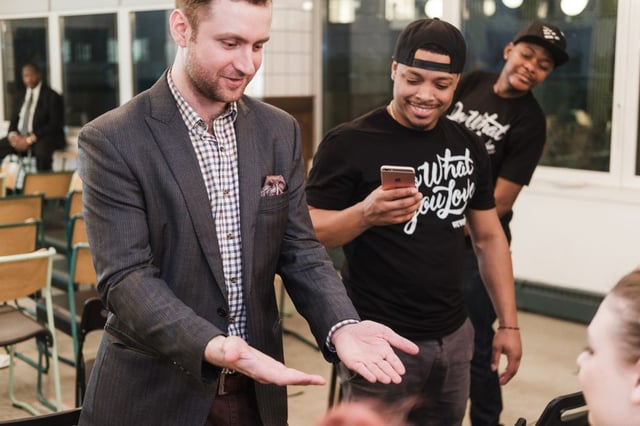 It was unusually warm for a February night, so we opened up the rooftop for Socialize. Overlooking Times Square, the views were as great as the company we shared them with.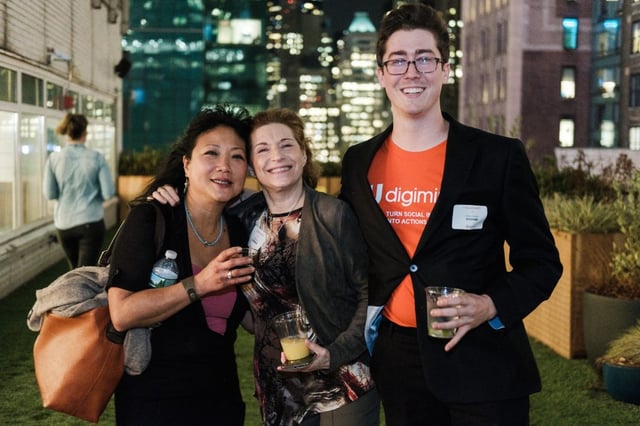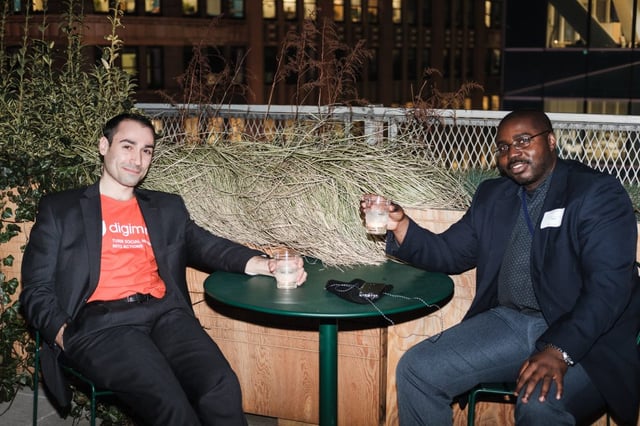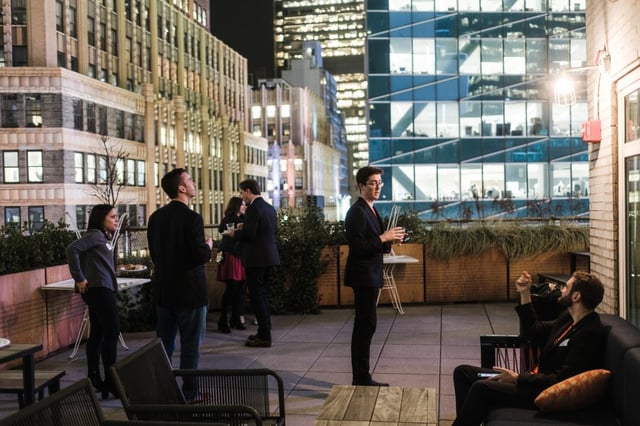 Digimind's Chief Marketing Officer Charlotte Desrosiers (right) even flew out from Paris to mix and mingle with out New York guests.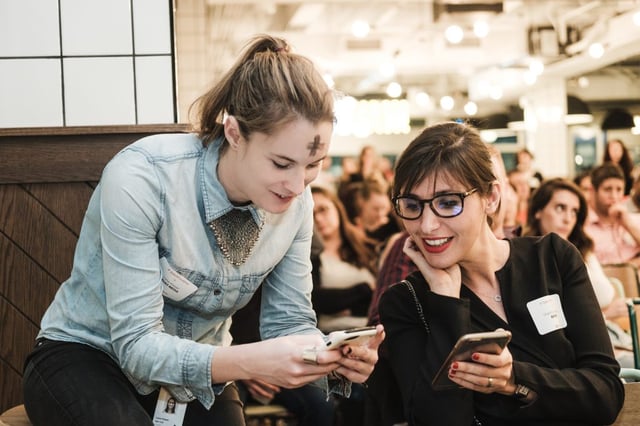 We'd like to sincerely thank everyone who came out and shared this special evening with us. We truly enjoyed your company. Thank you to everyone from Cohn & Wolfe, the Anti-Defamation League, iCrossing, Brand USA, GroupM, MediaCom, BBDO, 360i, Barclays Center, Havas, HSBC, and everywhere else! Keep an eye out for upcoming Socialize events in a city near you.
A New York based writer and pop culture enthusiast, Austin is your best bet if you ever want to know about the MTA or Love & Hip Hop.