20 Twitter accounts to follow in the retail sector
Who doesn't love retail? It is the powerhouse of almost every economy. Each and everyday consumers spend billions of dollars on food products, household items, clothing, beauty products and so much. Because of that, we thought i plausible to highlight 20 Twitter accounts to follow in the retail sector. Enjoy!
Winter Kids editorial | Now available online and in-stores https://t.co/J45zGkg3PN pic.twitter.com/NPAjumGGys

— ZARA (@ZARA) October 31, 2016
Zara

is the incredible Spanish brand started by Amancia Ortega- currently the richest man in the world. Zara, started in 1975, introduced "fast fashion" to the industry. Take a look at their Twitter for impeccable image quality, with amazing fashion for every member of the household.



Turn her dreams into a real-life fairy tale w/the #Disney Princess Carriage. Only @ Walmart: https://t.co/3pXLpPNjlD pic.twitter.com/PEezWwAfXR

— Walmart (@Walmart) September 9, 2016
Walmart

believes their shoppers should "Save Money, Live Better." The massive warehouse shopper brand carries products from kitchen and food to beauty and apparel, from household and school supplies, to large screen televisions and bikes. It is a one stop shop for the price-sensitive customer. Check out their Twitter feed for tips, solutions and inspiration.



Another step to recovery in La. Today we reopened our store in #DenhamSprings, which was closed due to flooding: https://t.co/jS86glUSWX pic.twitter.com/7Pa4cNbYmy

— The Home Depot (@HomeDepot) October 20, 2016
The Home Depot is a superstore for individuals to companies who need tools for constructing and building. The giant operates in the United States, all 10 provinces of Canada and Mexico. Their Twitter is awesome to view as they really show their stance in their communities with home team football ticket giveaways and safety tip retweets for the home and for the holidays. Check them out!
#AmazonFresh is now delivering groceries in Washington, D.C.! Prime members, sign up & save $25 on your 1st order: https://t.co/YQ4ABnvFmD pic.twitter.com/07jiyJLdoi

— Amazon.com (@amazon) November 1, 2016
We cannot discuss top retail companies on Twitter without mentioning Amazon. Since 1996, Amazon has grown so exponentially that it has forced retailers like Walmart to switch up their business strategy to regain followers who have migrated to online purchasing. On their Twitter page, be prepared to see updates on fun holiday tweets, new product offerings and even online customer service via their @AmazonHelp Twitter page.
Walking down the aisle. 😍 #BeRomanticIn4Words 📷: Instagrammer CallieLindsey pic.twitter.com/log0g9w013

— Target (@Target) October 19, 2016
Who doesn't love Target? Target is the second largest discount retailed behind Walmart. Target has diversified their offering particularly in their apparel by teaming up with retail brands such as Phillip Lim, Prabal Gurung, and event the CFDA and Neiman Marcus to bring luxe-fashionable clothing to the everyday shopper.Check out their twitter that shows their everyday experiences with their consumers and their new offerings.
Tweets by Apple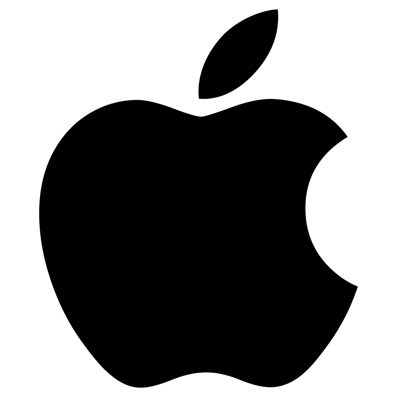 Apple is a technology based in the city of Cupertino in California. The company designs, develops and sells the technology that literally powers the world. With this, you would think the brand would have an active Twitter account, yet they do not and still have 656 thousand followers. I guess they are all waiting patiently from that one tweet that will be the downpour of a whole new realm of Apple. Until then, I guess we wait...
Today! Seasonal Job Fair for @Publix Longboat Key, FL store. RT please! https://t.co/TfTRTcvjfg pic.twitter.com/sAXxqr3GxQ

— Publix Jobs (@PublixJobs) October 26, 2016
Publix is an American, employee-owned supermarket that got it'e beginnings in the Florida and grew to popularity in the southeast. Now you can find the hospitable brand who states "Where shopping is a pleasure" begins to find it's vines stretching to the northeast. Check out their iInstagram page for customer and employee stories as well as day-to-day content relevant to the season, holiday or brand.
Challenge: Try not to eat an entire batch of Maple Bacon Pumpkin Spice Candy in one sitting. Get the recipe here: https://t.co/s51htIO80z pic.twitter.com/DSZtzX8czH

— Bed Bath & Beyond (@BedBathBeyond) October 18, 2016
Bed, Bath & Beyond is all for creating customer experiences with their tips, how-tos and customer #shoutouts on their Twitter page.. Check out this cool brand for a bit of laughter while previewing their latest products the brand has to offer.
Best in show. #nationalhandbagday https://t.co/VEIXBV2BVH pic.twitter.com/WUbKZQFa7x

— Nordstrom (@Nordstrom) October 10, 2016
Nordstrom has been serving customers since 1901. I believe they know a thing or 2 about retail. Check out their Twitter account for cool ideas on engaging with your audience and great use of video and product online merchandising.
R.S.V.P "Yes!" Then, find the perfect party-ready dress. https://t.co/CUbC07mWAt pic.twitter.com/u5upQypvas

— T.J.Maxx (@tjmaxx) October 27, 2016
To encourage customer engagement, TJMaxx is actually running a contest for users who hashtag #Maxxcontest and #Maxxlife along with a picture of their purchases in their TJMaxx purchases. Take a look at their account for fun postings and of course savings on the top brands.
https://twitter.com/hm/status/791942632351993858
H&M knows how to pique the interest of their millenial audience base. With the use of social media influencers, and popular figures such as the Weeknd, Juliana Huxtable and partnerships with David Beckham and Kenzo, the brand stresses individuality. Check out their Tweets that keep you in the know on what's cool and their newest collection releases.
Since 2006, we've inspired 1M youth to start a career in pharmacy through training, job shadowing & apprenticeships at @CVS_Extra #FirstJob pic.twitter.com/lL32PJPGFD

— CVS Health (@CVSHealth) October 27, 2016
Health is an every day concern for consumers. @CVSHealth describes themselves as a "pharmacy innovation company with a simple and clear purpose: Helping people on their path to better health." Check out their page for the latest on innovation tech in the pharmaceutical industry.
.@ourfifthhouse combined classic, cottage style to completely refresh this living room: https://t.co/tQ9A55nupg pic.twitter.com/g88bQjs9z1

— Lowe's (@Lowes) October 16, 2016
Home improvement's anyone? Lowe's partners will lots of incredible home-centric brands and if you love DIY in "bite sized" pieces, this is the Twitter account for you.
Be one of the first to demo @PlayStation 4 Pro.
Only at 30 @BestBuy stores Saturday. https://t.co/KqMifp7Z7d pic.twitter.com/yZbLgm4nU0

— Best Buy News (@BBYNews) November 1, 2016
Best Buy keeps you plugged-in. The brand that completely revamped their offerings to focus on the consumer by delivering help with all the tech jargon in our prized phones, tv, iPads and more, now brings you all that goodness in a tweet. Check out @Bestbuy for all your tech questions.
One week until the #IKEAYourWay Event! Get the details: https://t.co/AWNN2UQRM6 pic.twitter.com/C7hHXpSdac

— IKEA USA (@IKEAUSA) October 29, 2016
Ikea is the global brand that allows you to live stylishly while on a budget. The brand makes shopping easy with their showroom-style stores. Now they've brought all of it to you on a tweet. Check them out on Twitter as they showcase new products but also how their audience use their products in their homes.
Join @JohnLegend, @RED and artist Esther Mahlangu in the fight to #endAIDS | #MAKETHEDIFFERENCE: https://t.co/mtb6O1hVx5 pic.twitter.com/iYMQ9EzWs8

— Belvedere Vodka (@belvederevodka) October 23, 2016
Moet & Hennessy brings fun to the wine and liquor industry with their Twitter page. Get a first-class view into all of their exquisite events and the brands they partner with to make it happen.
Find week long savings on products you love. View this week's ad for even more deals. https://t.co/wbW2IXihyG pic.twitter.com/fGf4mQqICu

— Dollar General (@DollarGeneral) October 30, 2016
Dollar General is all about the deals. They even tweet savings on their Twitter account and who doesn't like that? Follow the discount store for savings on all of the brands you love.
Even icons need a fall facelift.

Shop the new Icon List for men: https://t.co/5ioKOoGkHb pic.twitter.com/zCWdVrf9XE

— Gap (@Gap) October 24, 2016
Gap is the all American brand that does really well when it comes to denim... and sweaters... and really soft hats. I think you get the point. Check out @Gap for an interactive experience with the company founded in 1969.
#HappyBirthday, November kids! Here's a great game, JUST for YOU: Pin the Feather
on the Turkey! pic.twitter.com/vy4U8GEt92

— ToysRUs (@ToysRUs) November 1, 2016
The holidays are fun. Especially when it comes to picking out the coolest games and toys for the little ones. Check out @ToysRUs for the latest games and toys trending in this retail sector.
Marketing Manager @digimindci. Passionate about big data & social marketing. Photography, music and hiking lover