How Online Monitoring empowers Content Marketing Strategy at Hyundai Motor Europe
This post is also available in German
The relationship between content and monitoring is a classic ''chicken or egg'' dilemma: which came first? The beginning of this chain reaction may be attributed differently depending on the field you play in. Bent Böer, Online PR Manager at Hyundai Motor Europe, presented at the Social Media Monitoring Forum in Munich about how online media monitoring can empower content marketing.
The automotive industry offers dynamic possibilities for emotional content. The futuristic Concept Cars are a good example. They combine state-of-the-art design and technology and have the potential to become much more than a car, but a lifestyle or even an art object.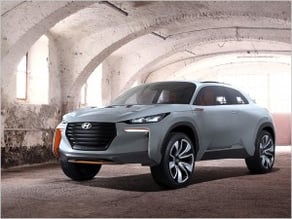 Various collaborations with artists and designers contribute substantially to the trend. The ultimate goal is to fascinate the audience and to create buzz. In the age of constant information overload, it is important to catch attention of digital influencers who will share and comment on the content. This is why the importance of the blogger relations is gaining the attention of tech-savvy PR Managers, like Bent who uses the Online Monitoring Tool Digimind Social to identify and engage with influencers efficiently.
The Influencer Map visualizes the relation between the personal reach or ranking of a blogger and the frequency of his or her mentions of the brand. Furthermore, the Sentiment Analysis allows users to identify those influencers who speak in favor of the brand and can eventually be converted into brand ambassadors or lead users.
Online Monitoring can also serve as a starting point in a content strategy and can provide insights into how to interconnect different pieces of content and where to place them effectively. Which topics are the most popular with my audience? How can I adapt the content accordingly? The process of multichannel content generation and adaptation in real time is essential, especially when it comes to new product launches. These are the main topics detected during the pre-launch PR campaign of the new Hyundai i20: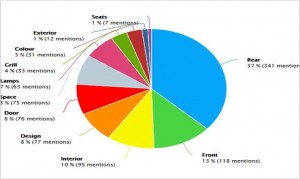 Surprisingly, it was the rear that generated the biggest portion of buzz compared to other car features, despite predictions of an attention-grabbing front-end by product managers and marketers. By clicking on the blue area of the pie chart in the monitoring tool, you can see all the mentions of the rear and find out why it got most of the attention.
Moreover, online monitoring can be useful for event communication. The highlight of every pre-launch campaign is the presentation of the new car at the next Motor Show. The world premiere of the i20 took place at the Paris Motor Show in October of 2014. Online Monitoring was used to analyse the impact of PR activities, especially on Live channels.
Social Media is more than just reach, it is about gaining social capital of engaged followers and content users, emphasizes Bent Böer, and we agree 100%.
Marketing Manager @digimindci. Passionate about big data & social marketing. Photography, music and hiking lover