Quick Tip: Save Your Filters in Digimind Social
For analyses done frequently on Digimind Social, users need to regularly access and filter through the data collected in the tool. Instead of resetting the criteria on the 15 available filter types each time, the save feature can be used to automatically access previously filtered results. Here's how to do it:
After setting the preferred filters, save them by clicking the disk icon at the top of the filter panel.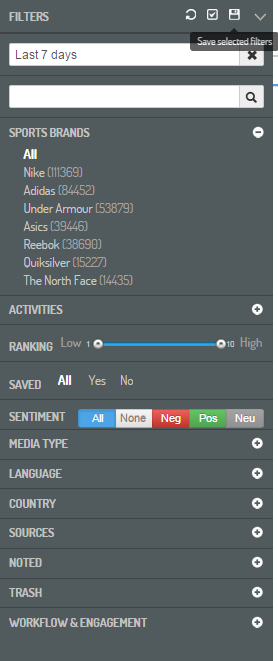 A prompt will appear to create a title for the specific set of filters. If subsequent changes are made to the filter set, it will need to be saved under a new name.
To access your saved filters, log into Digimind Social and find them next to the "Filters" icon. With the Save button, you can narrow in specific dates, focus on positive/negative sentiment, separate and group results by different media types, and isolate high or low ranking influencers, etc. With different sets of filters easily accessible in the sidebar, you can analyze and compare your results under various sets of criteria. The feature is designed to save analysts valuable time and help quickly uncover different facets and key trends in your results.
Marketing Manager @digimindci. Passionate about big data & social marketing. Photography, music and hiking lover