RFP Creation Tool for Social Media Monitoring
So, you've decided that your organization needs a social media monitoring tool - congratulations on your decision!
Now you must begin the process of analyzing the available options you have for social media monitoring; this can be a long and arduous task. Fortunately, we have put together a RFP creation tool to assist you in your search for the perfect software.
To download the guide in PDF format, click the link at the bottom of the page. Here's an overview of what you can expect to find inside:
When creating your software tender, start with filling out the chart of the social media funnel below :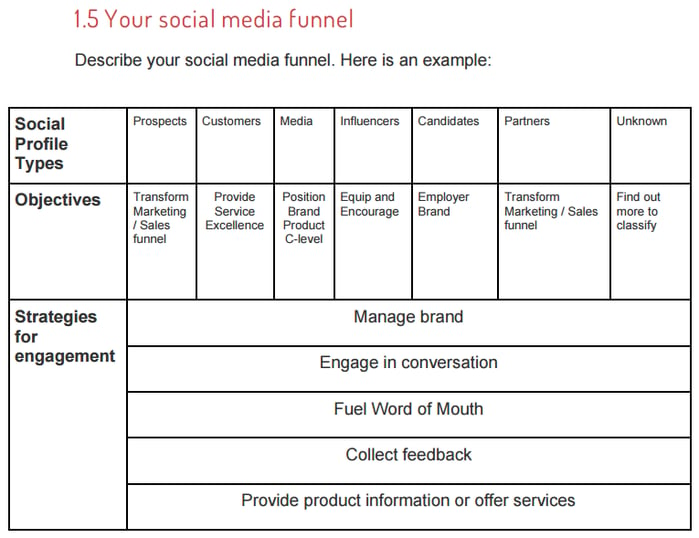 It is important to internally clarify what your social media listening objectives are, which will in turn inform which software solutions will be the best fit for your organization.
Take the time to look at your organization itself as well (not just the features of the desired tool), this includes: your current organizational challenges, objectives and needs. Additionally, each of your prospective suppliers should be looked at in detail as well: its organization, history, services and human resources.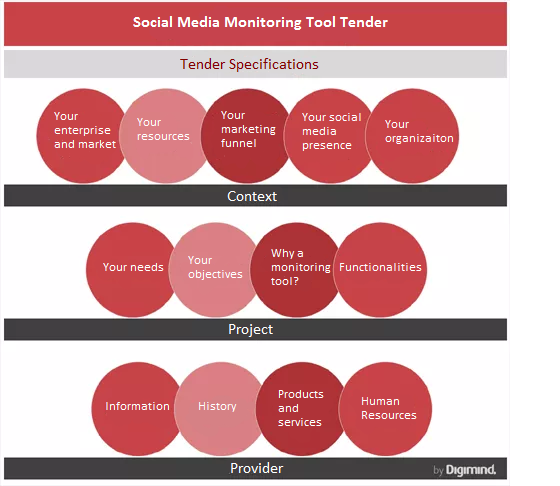 The diagram above visualizes the requirements for your tender, and will help ensure you don't miss any important aspects of the decision making and tendering process.
To download the complete PDF, simply click the link below!
Marketing Manager @digimindci. Passionate about big data & social marketing. Photography, music and hiking lover