Asia's Top Tweets of the Week | 09.09.2016 #Mobile
Mobile is one of the hottest trends in digital today, thanks to the rise of smartphones around the world. For this week's top tweets in Asia Pacific, we turned the spotlight on mobile marketing:
5 apps that are winning on social.
5 Mobile Apps That Are Doing Social Media Right via @AppVirality https://t.co/TQ4bNt9st4 #SMM #Mobile #Apps

— Ashley Jessen (@ash_jessen) September 7, 2016
Facebook puts the pressure on marketers.
#Facebook Announces "Prefetching", Prompts Advertisers to Improve Mobile Response https://t.co/IcxSbeCmmR #SMM pic.twitter.com/EjwyAhdmsB

— Vinay Koshy (@vpkoshy) September 3, 2016
Is "mobile first" all it's cracked up to be?
[#digitalmarketing #smm] Why '#mobile first' may already be outdated https://t.co/XntP5YKGcR pic.twitter.com/ydhJw9pQhn #startup

— Marsook_kp (@Marsook_Khaleej) September 2, 2016
Why WeChat may be dominating.
"Chinese say when they leave WeChat [and try other platforms] it's like going back in time." @gwendolynregina on mobile. #M2020

— Robin Hicks (@RobinHicks_) September 8, 2016
And that rounds up this week's top tweets from Asia Pacific's digital mavens. Tune in next week!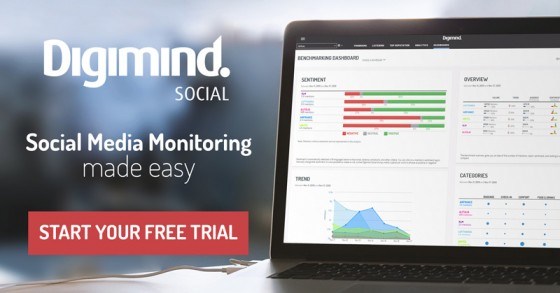 Melissa is a digital advocate who loves diving into the latest trends in digital and social media. Since joining Digimind's marketing team in 2015, she has written studies for over 15 industries in Asia Pacific. When she is not telling stories about data, Melissa can be found exploring her favourite cafes and hangouts on Instagram @chuepachups.