Product Update: Sentiment Analysis in Over 15 Languages
Digimind's powerful social media monitoring tool, can now automatically detect sentiment in over 15 languages, including English, French, German, Spanish, Portuguese, Italian, Dutch, Danish, Swedish, Russian, Simplified Chinese, Traditional Chinese, Czech, Turkish, Hebrew, and Arabic, including the Algerian, Moroccan, Tunisian, and Lebanese arabic dialects.
This is in addition to Digimind Social's ability to monitor over 50 languages across over 200 countries.
Digimind Social's Rules System also allows users to customize sentiment analysis for 100% accuracy. Users can create rules that will automatically tag mentions containing certain keywords or phrases with a particular sentiment. This ensures that all mentions containing your criteria are automatically marked by the correct sentiment. Users can also set email alerts to let them know when mentions of a certain sentiment or threshold are reached.
Schedule a demo with our social media experts now!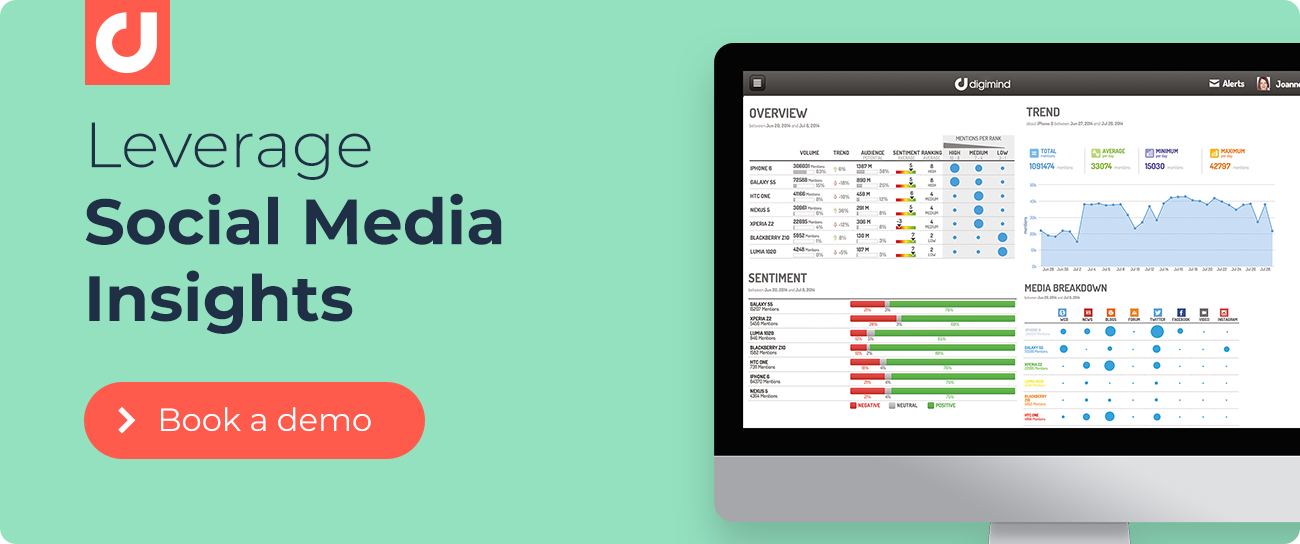 Marketing Manager @digimindci. Passionate about big data & social marketing. Photography, music and hiking lover