New: Social Media Monitoring for Vine - Analyze Mentions with Digimind

We're happy to announce that we've recently added the ability to monitor Vine to make our already great source coverage even better.
Vine is a short-form video sharing service which boasts over 40 million users and 1 billion play-loops per day. Users are able to record six-second long video clips through its in-app camera and publish to Vine's social network where others can share or "revine" content with followers.
Many of the world's leading brands including Samsung, Volkswagen, eBay have jumped on the Vine bandwagon to engage with audiences and create short-form viral video content to showcase their brand. And the high volume of engagement within Vine demonstrates how it has quickly turned into a channel that marketers can no longer ignore.
Digimind's expansive social media monitoring coverage already includes Facebook, Twitter, Instagram, Google Plus, Linkedin, Pinterest, VKontakte, Weibo, and now Vine. Start monitoring Vine alongside your other social networks and web sources now! Click here to book a demo with our social intelligence experts!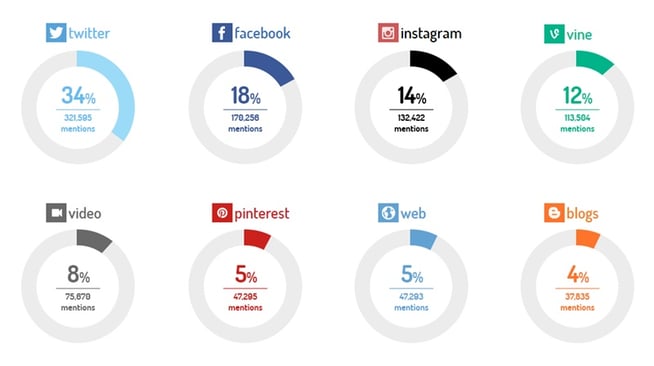 About Digimind

Digimind is a global social media analytics company that provides businesses with unrivaled insights into their true standing in the market. Digimind's proven intelligence technology has provided Fortune 500 brands around the world with critical information for their business for more than 16 years.
Marketing Manager @digimindci. Passionate about big data & social marketing. Photography, music and hiking lover