Report: What do Southeast Asia's consumers want from insurance brands?
Insurance companies work round the clock to meet their customers' needs, whether it's processing a claim or answering their questions. Like many B2C industries, there is a growing need for more options to interact with insurers in this digitally connected age.
So how can social media help insurance companies predict these needs?
What customers say: the top 3 products on social media
Based on public mentions collected from 12 September to 12 October via our social media listening tool, Digimind Social, the 3 most talked about products are: health (50%), home (17%), and car (10%).
Health
Thanks to the Zika outbreak, social media was the most vocal about health insurance. Insurers also introduced policies for those affected or concerned. Consumers also mentioned the need for coverage, as well as how extensive the policy was.
Home
Most mentions in this category focused on things like mortgage and product comparisons to see which brand offered the best deal.
Car
With NTUC Income's new usage-based motor policy, car insurance had the third highest share of voice.
What Google says: what are customers searching about your brand?
The customer's journey begins at Google - and so does the gold mine of information for marketers to craft data-driven campaigns.
Using our propriety Top Reputation module, these are top search keywords associated with each product. It's safe to say that customers in Southeast Asia are on the hunt for the best deals, both in price and coverage!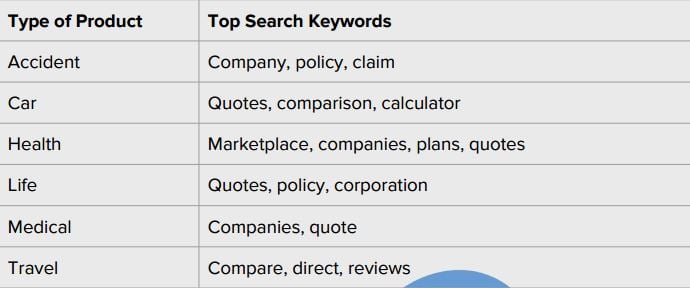 Just as insurers constantly urge their customer to invest, the time is ripe for Southeast Asia's insurance brands to invest in social. See how social media's 5 leading brands tweeted and posted their way to the top in our full report!
Melissa is a digital advocate who loves diving into the latest trends in digital and social media. Since joining Digimind's marketing team in 2015, she has written studies for over 15 industries in Asia Pacific. When she is not telling stories about data, Melissa can be found exploring her favourite cafes and hangouts on Instagram @chuepachups.