20 Best Practices for Managing Your Online Reputation I: Agents & Drivers
Online reputation is the single biggest challenge faced by brands and marketers, according to a 2015 study conducted by Brunswick Insights with over 200 communications directors.
And it's no surprise. With social media allowing consumers to share their experiences and opinions rapidly, a single encounter with a brand can impact its online reputation in minutes, even seconds.
For marketing and communications professionals, these are the top 5 questions:
1. How do I analyze my online reputation?
2. What factors and actions should I consider?
3. Is my social media monitoring strategy comprehensive enough?
4. What should I do when my brand encounters negative buzz or feedback?
5. Do I have a potential crisis on my hands?
With this in mind, we've rounded up 20 best practices for managing your online reputation.
1. Build your internal communications network
A good online reputation management system rests on a reliable internal communications network. After all, the key to maintaining as much control as possible over your brand's image is to prepare before a potential event or driver, not react to it after, especially with conversations happening in real-time online.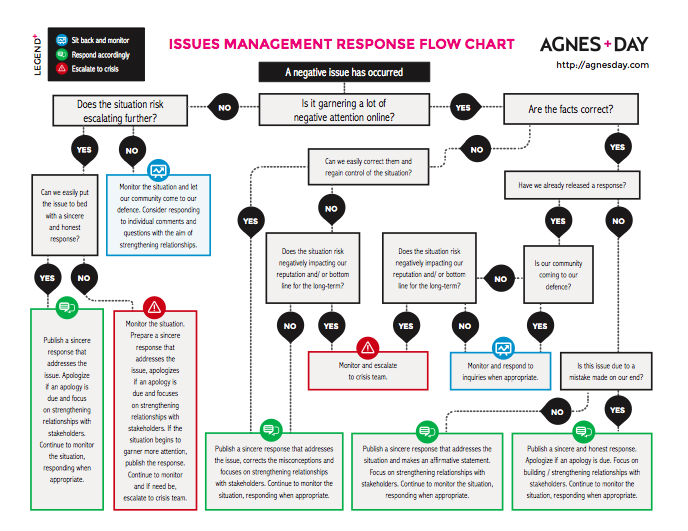 Source: Agnes Day
An internal communications network should include the following:
Key internal stakeholders
Internal communications team to communicate the message across departments, as well as obtain information during crucial moments
A listening dashboard with automated alerts for real-time updates, as well as aggregated reports that visualise the data clearly
A clear flowchart that maps out every key person and course of action in all scenarios
2. Identify your organization's key internal stakeholders
Typically, your key internal stakeholders include your:
CEO: As the head of the business, the CEO is by default the face of the company. He or she should be the first to receive news of a crisis brewing, as well as address it internally and externally.
CMO/ PR and Communications Director: With a bird's eye perspective of the business, your CMO or PR Director should decide what to communicate, as well as when and where.
HR: To ensure that internal teams are kept informed, as well as prevent potential leaks especially when it comes to product launches or technical problems.
Regional and Local Heads: To keep local teams and markets informed about the situation.
Product Teams: To provide the communications team with up to date information about products.
3. Map out your external influencers network
Another agent in a brand's online reputation is the influencer. Influencers are people who drive conversations on social media, whether it's brand specific or about a trending topic. Brands can identify them in two ways:
As brand advocates who can spread the word on products services
As potential hot spots during an online crisis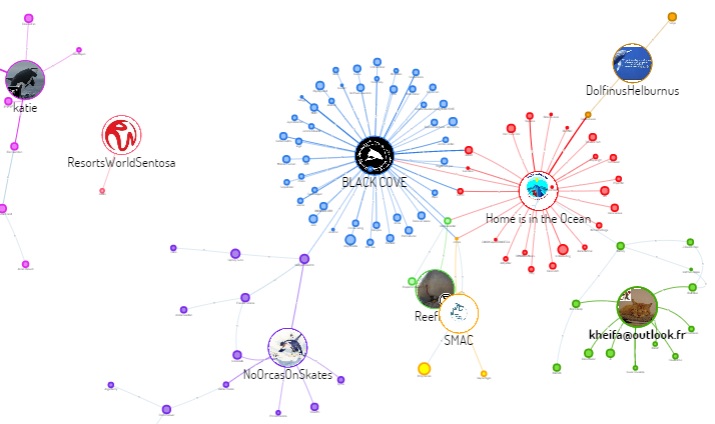 By mapping out their audience, as well as who they interact with, brands can ensure which influencer can truly drive the conversation, and which is merely occupying an "echo chamber".
4. Identify the potential drivers for your online reputation
Thanks to social media, brands no longer exist in a vacuum. With millions of conversations taking place, opportunities and crises can come a-knocking any time.
One way to prepare your communications network is to anticipate potential drivers such as:
Product launches
Technical failures
Employee misconduct
Viral sensations; how can brands hijack it and become part of the conversation?
5. Understand your organization's limits
An on-going debate in PR and communications is whether to out-source it to an agency is or go in-house.
While PR agencies have an edge in terms of skills and technical knowledge in online monitoring, an in-house team would be more agile and connected to an organization's internal communications network.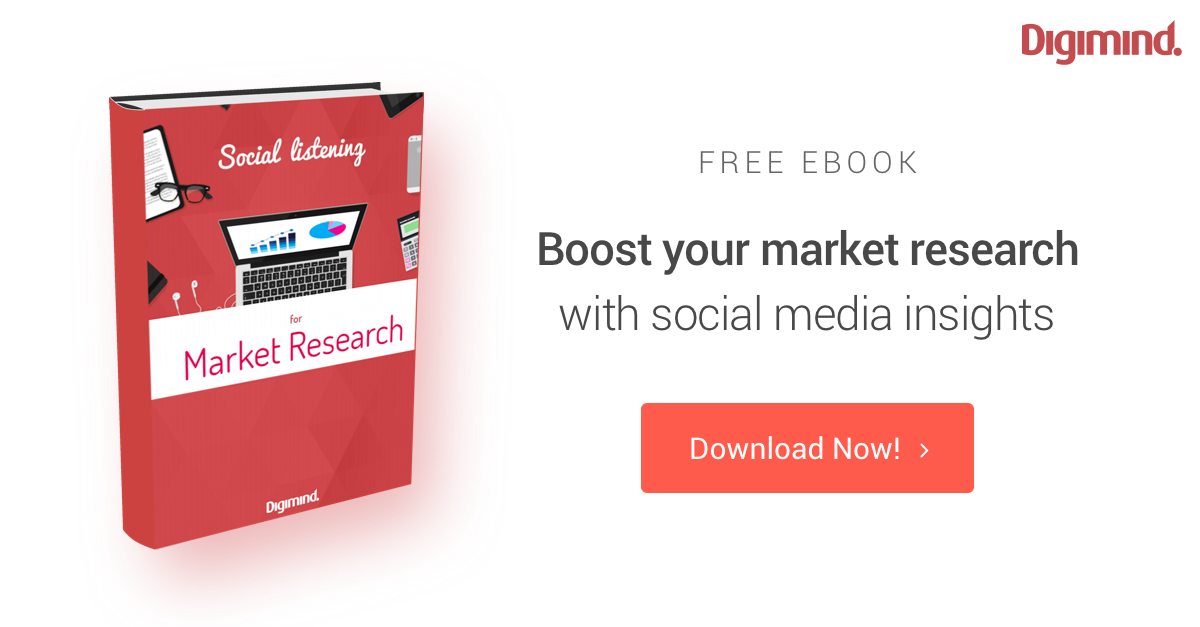 I'm a marketer by day and a writer and content creator by night. At Digimind, I oversee content and events for the Asia Pacific market. AMA about social media!