Product Update: Sentiment Analysis & Key Concepts in 44 New Languages
Digimind's powerful social media monitoring tool now offers sentiment analysis and key concept monitoring in a total of 61 languages with the latest addition of 44 new languages. This represents around 4.7 billion people's main or native languages.
Digimind Social already automatically detects sentiment in English, French, German, Spanish, Portuguese, Italian, Dutch, Danish, Swedish, Russian, Simplified Chinese, Traditional Chinese, Czech, Turkish, Hebrew, Japanese, and Arabic, including the Algerian, Moroccan, Tunisian, and Lebanese Arabic dialects.
The 44 newest languages are: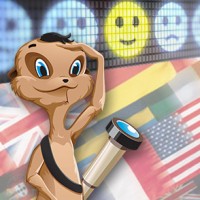 Afrikaans, Albanian, Armenian, Bengali, Bulgarian, Croatian, Estonian, Finnish, Galician, Greek, Gujarati, Hausa, Hindi, Hungarian, Indonesian, Kannada, Khmer, Latvian, Lithuanian, Macedonian, Malaysian, Maltese, Marathi, Mongolian, Nepali, Norwegian, Punjabi, Persian, Romanian, Serbian, Slovak, Slovenian, Somali, Swahili, Tagalog, Tamil, Telugu, Thai, Ukrainian, Urdu, Vietnamese, Yiddish, Yoruba
With the ability to monitor over 61 languages across countries worldwide, Digimind Social is a true global solution for international agencies and brands. Schedule a demo with our social media experts now!
Marketing Manager @digimindci. Passionate about big data & social marketing. Photography, music and hiking lover