How to Filter Out the Noise On Social Media
The number of users on social media has steadily increased throughout the past decade. Inherently, social media listening is a daunting task—there's so much to listen to. For brands seeking insight into any given topic or discussion, it's important to sift through the excess mentions that aren't exactly pertinent. For this, you'll need noise filters.
Noise filters are combinations of keywords that allow your social media monitoring tool to more succinctly detect the type of mentions you're looking to track. These specific word combinations eliminate irrelevant mentions, affording social media managers a more succinct snapshot of where their brand stands within the digital landscape.
Our own timeline of how America spent Mother's Day wouldn't have been possible without the help of noise filters. This is true for two reasons.
For one, Mother's Day is the third biggest commercial holiday of the year in terms of spending. The days leading up to May 14th were flooded with social media post from consumers, brands and influencers. In addition to that, waves of mentions also came in from people just generally talking about their mothers.
Aside from queries like "Mother's Day," "#MothersDay," and "MothersDay," one's first instinct when deciding to track the holiday would be to also track the words "mom" or "mother." Without the help of noise filters, this would pull hundreds of thousand of ineffectual mentions.
When using a noise filter, you set up a simple formula for your query. That formula is: your query or another word and another but not another word.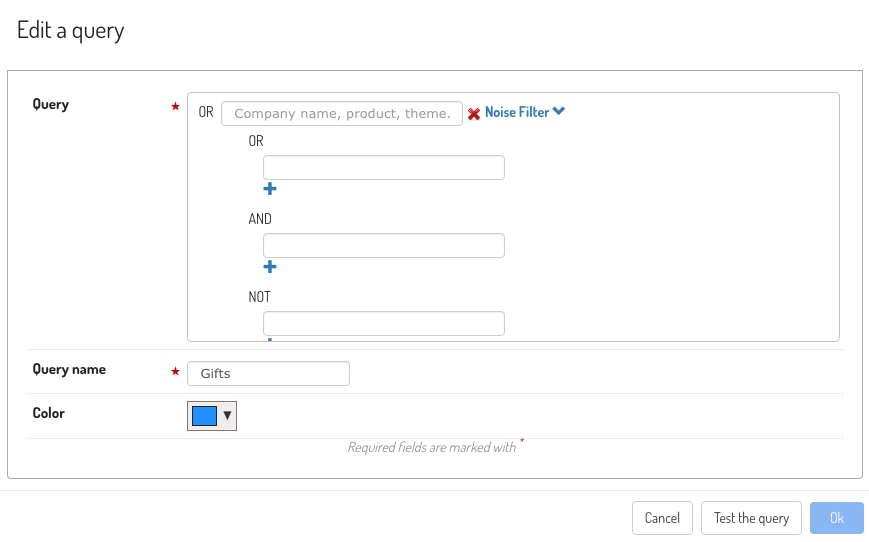 For example, in order to estimate which retail brands should be the most active on Mother's Day, we were curious to know which gift ideas consumers were posting. For our "jewelry" query, we included synonymous ideas like "necklace," "diamonds," "bracelet," "ring," "earrings," and "gold."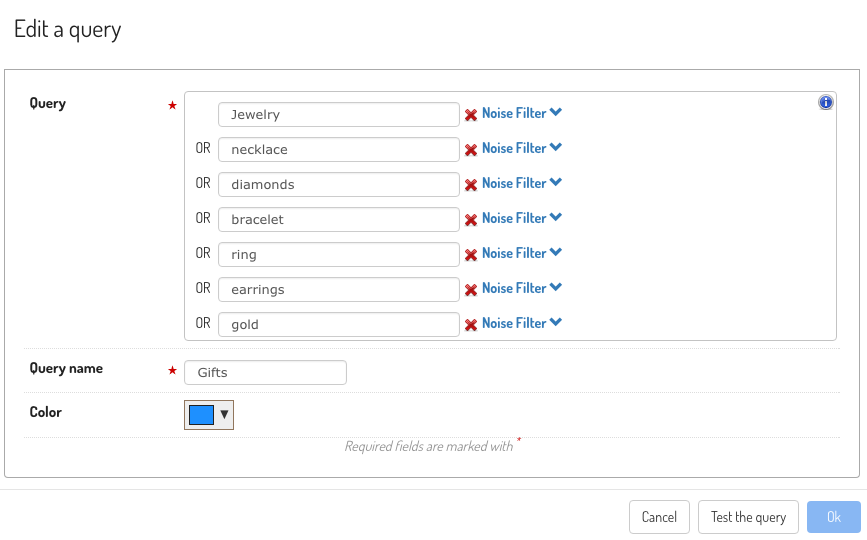 In order to avoid mentions from people generally interested in necklaces, diamonds, bracelets, rings, earrings, and gold, for each of those queries, we included and "mother" or "Mother's Day." To avoid people buying their mothers gifts for occasions other than Mother's Day, we included not "birthday."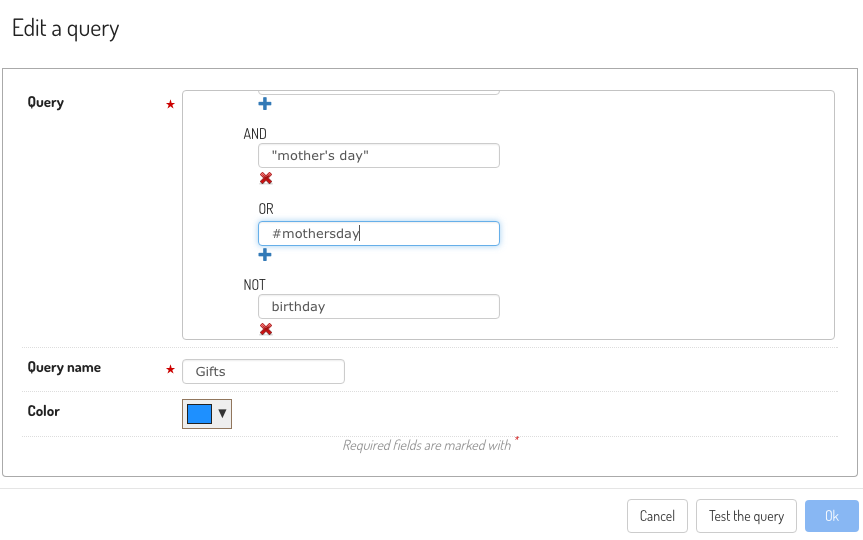 Here are the mentions we collected without our noise filters turned on.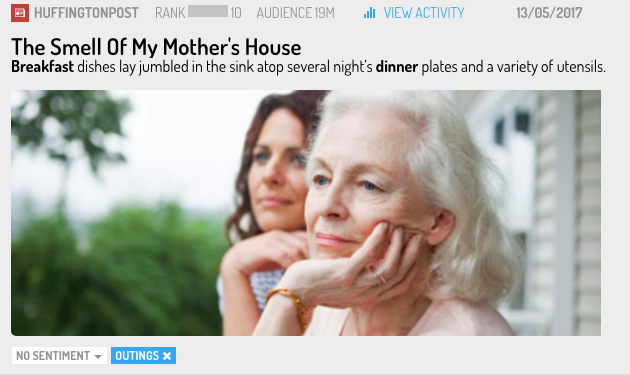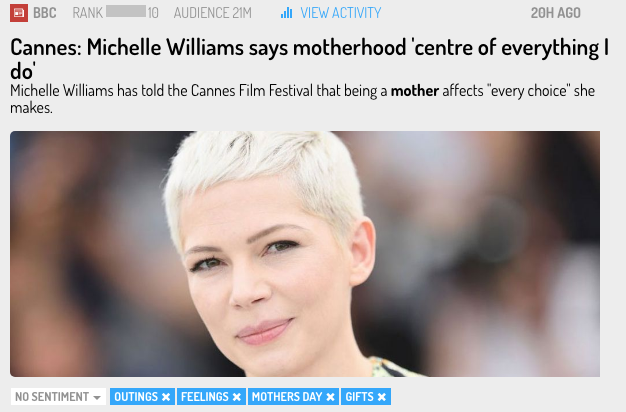 And here's what we collected with them turned on.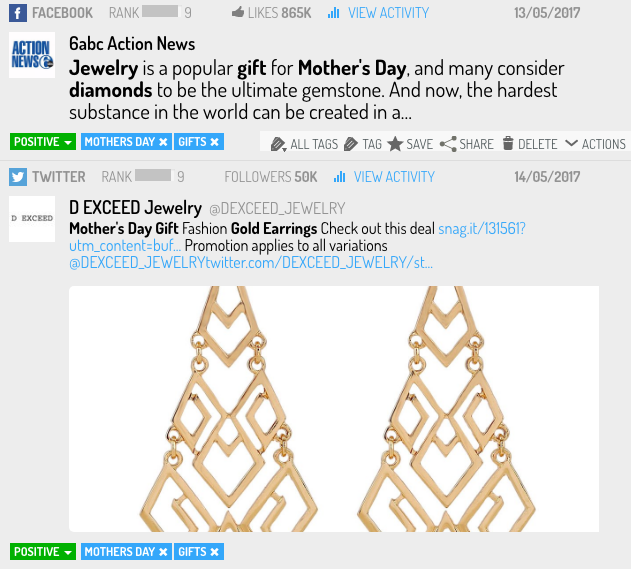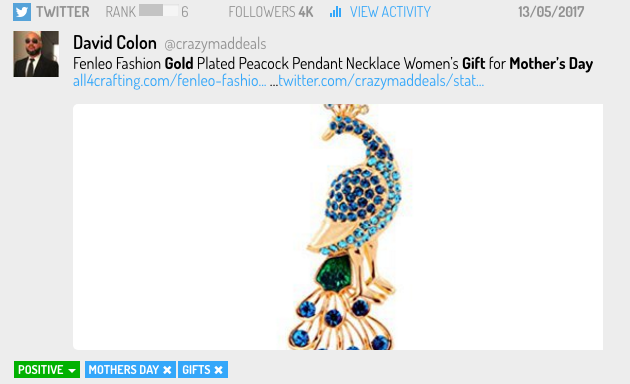 As you can see, these filters are the difference between gathering actionable insights and collecting useless data. As a brand it's important to establish qualitative boundaries within your qualitative measures.
A New York based writer and pop culture enthusiast, Austin is your best bet if you ever want to know about the MTA or Love & Hip Hop.