Analyze & Benchmark Many Social Accounts Simultaneously with Digimind Social Analytics
We're thrilled to announce today a brand new and highly anticipated addition to the Digimind Social platform!
Introducing Digimind Social Analytics - comprehensive social analytics software that analyzes multiple social accounts in a single interface, and enables easy yet powerful competitive benchmarking.
Designed for brands who manage many social accounts, the platform provides an aggregate analysis of all social communities, dynamic filters to dive deep into data for specific insights, and benchmarking features to help brands understand how they stack up in their competitive landscape. This complete measurement and reporting coverage includes accounts on Facebook, Twitter, Google+, YouTube, Instagram, LinkedIn, and Pinterest - all in one place!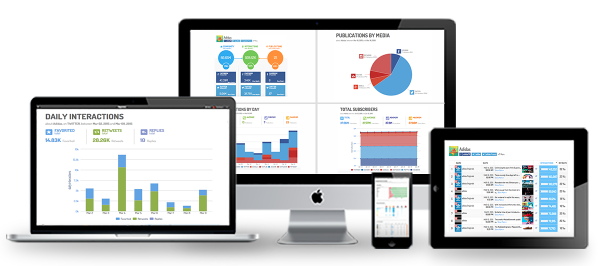 With more than 80 interactive dashboards and filtering that analyzes social data by any brand, media type, account, or country, Digimind Social Anayltics can quickly and easily help social marketers answer questions like:
What are the audience sizes of my social communities, and how fast is each one growing?
Which of my publications is generating the highest engagement, and on which social accounts?
Where are my competitors excelling on social media, and what areas can I improve my strategy?
...and much more!
Recently beta tested by global brands like Bosch, Bugatti, and leading agencies, Digimind Social Analytics is now available for the first time in all countries. Watch this short video to learn more, and try it for yourself – click here to book a demo with our social intelligence experts!
Don't forget to visit our resources with more information about Digimind Social Analytics, including industry studies & how-to guides.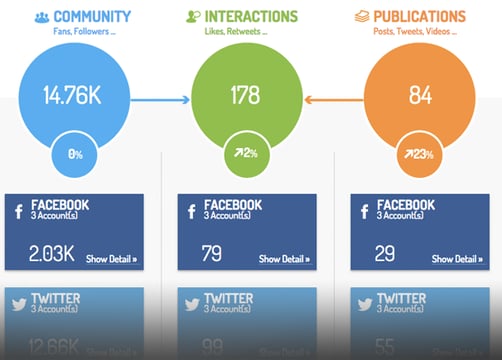 About Digimind
Digimind is a global social media monitoring and competitive intelligence company that provides businesses with unrivaled insights into their true standing in the market. Digimind's proven intelligence technology has provided Fortune 500 brands around the world with critical information for their business for more than 17 years. Profitable since its founding, Digimind has a 92 percent customer retention rate and more than 100 employees across offices in North America, Europe, Asia and Africa.
Marketing Manager @digimindci. Passionate about big data & social marketing. Photography, music and hiking lover