6 Steps to Streamline your Social Media Strategy & Save Time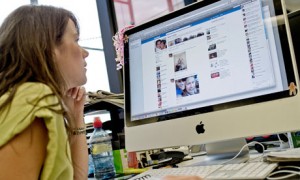 As a social media monitoring software provider, Digimind provides brands with a social media listening solution to monitor and engage on social media and analyse and report on your brands and campaigns. As a result, we know that managing your company's social media campaigns can be overwhelming if you're a busy social media or digital marketing manager.
Here we'll tell how a successful strategy can be achieved in just 1 hour each day through six simple steps...
Why social media monitoring (quite rightly) scares us
Social media monitoring (SMM) is a mammoth task. More often than not, it's perceived as an unmanageable mountain of mentions just waiting to be addressed: the modern day marketer's equivalent to piling-up paperwork. But, with 79% of marketers integrating social media with traditional marketing activities, opting-out of social media is no longer an option.
Over 36% of marketers spend 11 hours per week on social media, whilst 62% spend 6 hours per week dedicated to SMM, according to a SMM report by Social Media Examiner. What's more, small businesses are just as inefficient, with 25% dedicating 6-10 hours per week on social media, as indicated by a social media marketing survey, conducted by Vertical Response.
Social media managers have become so obsessed with preserving online presence around-the-clock, with endless updating and meticulous monitoring, that they have forgotten to take a step back and put a strategy in place to address exactly where they should be spending it and how time should be allocated. The problem, however, is that marketers (83% of them!) haven't the foggiest about creating a social media strategy, so that's where Digimind comes in...
It's time to get over your "socialmediaphobia". With a social media monitoring software to keep an ear-out for mentions of your brand; all you really need is a well-defined, structured daily strategy in place. After all, creating a winning social media marketing strategy involves working smarter, not harder!
STEP 1. ESTABLISH YOUR GOALS
In order to decide which social media channels to target, you need to understand your goals and how social media can help you reach these goals.
B2B and B2C businesses, for example, have very different goals and thus require marketing through different channels. A recent marketing study showed that B2C-focused marketers prefer Facebook (67% placed it as #1 choice), whilst Facebook and LinkedIn dominate the B2B space (tied for #1 choice, with 29% each). Take our Social Media Survival Quiz to find out which social media channels are most relevant for your B2B or B2C business.
STEP 2. PIN DOWN YOUR PERSONAS
Before you work out what your key channels will be, you need to know who your buyer is: this means mapping out the perfect persona (or personas). Be they 50-something sheep-farming fanatics or 20-somethings with toddlers: pinning down your target audience is a prerequisite to identifying your key channels.
Once you've found out who you're targeting, get working on the when, what and how...When is your audience most active online? What social media sites are they engaging with? And how do they use social media networks (chat with friends, share interesting content, post photos).
STEP 3. IDENTIFY YOUR KEY CHANNELS
Now to the one million dollar question: how many social media accounts should my business be monitoring? Quite frankly, the answer is simple: not as many as you need, as many as your followers need. Take a step back and look at which social media channels you are currently monitoring, which channels you should be monitoring and which channels you really could do without monitoring...
Monitoring too few channels? Ask yourself: can you successfully engage with people on Facebook and Twitter alone, or could you better nurture business relationships through LinkedIn? Could there be an opportunity to further humanize your brand on Instagram? Are you missing an opportunity to diversify your content on YouTube?
Monitoring too many channels? Perhaps you've gone a little social media mad of late and signed up to every social media site under the sun. Don't fret, it's happened to the best of us. Just do yourself a favour and do away with those dead accounts or those that you simply don't have the bandwidth to properly manage and create useful, engaging content for your audience.
And, if you're one who thinks they've got it juuust right...well, there's still no harm in reflecting upon your strategy and evaluating whether or not you are fully leveraging the functionality of the social media sites you are using. Ask yourself: are you getting the most out of the social networks you are currently using: harnessing hashtagging on twitter, creating Circles on Google+ and implementing interest lists on Facebook? If not, why not?!
STEP 4. PLANNING IS PARAMOUNT
Sorting out a structured schedule and deciding on a dedicated daily duration for social media monitoring is central to a successful social media monitoring strategy. When structuring your strategy, resources (people!) play an overriding role in the allocation of social media monitoring tasks, so, be sure to:
- Track the amount of time your team currently spends on social media in a week
- Enforce a weekly limit for time spent on social media monitoring
STEP 5. REMEMBER THE SMILER STRATEGY
When enforcing your schedule for social media monitoring, remember the S.M.I.L.E.R strategy...
1. Schedule and share content - blogs, videos, whitepapers, ebooks
2. Monitor social media mentions of your brand and respond accordingly
3. Increase your reach: this involves following and engaging with industry influencers
4. Listen to what's trending in your industry-space
5. Engage with your current connections: familiarise yourself with followers, ask and answer questions, take an active interest in their needs, likes and dislikes
6. Report on your findings
STEP 6. SMM: 1 HOUR IS ALL IT TAKES!
The key to streamlining your social media monitoring strategy is software. Digimind Social is a leading social media monitoring software, which tracks what's buzzing about your brand 24/7, so you don't have to! Here at Digimind, we've put together an outline of how your daily social media schedule might pan out:
>> SCHEDULING & SHARING (20 MINUTES)
Schedule and share your organisation's original content on social media sites:
>> PICK AND MIX (x4)
Twitter (5 minutes) - retweet content of industry influencers to establish online relationships
Facebook (5 minutes) - promote/share content and images
Google+ (5 minutes) - share content with your circles
LinkedIn (5 minutes) - start a group discussion/ contribute to an existing discussion
Pinterest (5 minutes) - pin recent visual content
Instagram (5 minutes) - promote cross-channel by sharing content images
*REMEMBER* the relative importance of social media channels will vary depending on an organisation's goals and personas. Refer to STEP 3 for help identifying key channels.
>> MONITORING (10 MINUTES)
Read relevant mentions linked to your brand on Twitter, Facebook, Google+, Instagram, Pinterest, Blogs, News, Forums and beyond…
Time-saving solutions from Digimind Social:
Sort mentions by date and relevance (mentions which have highest engagement)

Similar mentions are grouped together: no reading the same mention twice

Tag mentions by topic: enables quick and easy filtering
Smart email alerts: mentions matching your search are immediately sent to your inbox
Bulk actions feature: mass delete, tag and alter sentiment of mentions
>> INCREASING YOUR REACH (5 MINUTES)
Take some time out to follow and engage with industry influencers.
Time-saving solutions from Digimind Social:
Influencers are ranked so you can select the most influential internauts with whom to begin discussions, follow and connect with
Influencer comparisons by media type
>> LISTENING TO INDUSTRY TRENDS (5-10 MINUTES)
Set some time aside to keep up-to-date with the latest industry news and trends.
>> ENGAGING (10 MINUTES)
Reply to questions or comments from followers on your key social media channels
Time-saving solutions from Digimind Social:
Directly reply to tweets and other social comments or assign mentions to colleagues
Article influence is ranked: target the writers making the greatest waves in your social sphere!
Bulk actions feature: mass assign mentions to colleagues
>> REPORT ON THE RESULTS (10 MINUTES, once a week)
At the end of the week, take 10 minutes to check you benchmarks. To what extent has your social media strategy helped you achieve your organisational goals. Ask yourself: what worked and what needs improving next week.
Time-saving solutions from Digimind Social:
- Create personalized, automated reports from Digimind
So, there you have it - 6 steps to streamline your social media monitoring strategy and save time! Although these 6 steps provide a tried-and-tested solution, unfortunately there is no one-size-fits-all when it comes to a social media monitoring strategy. Coming up with a functional strategy that works for your organisation may take several attempts, but one thing's for certain, the results will be worth it!
Get the most out of your social media strategy with Digimind Social - the best social media monitoring software for streamlining and saving time! What are you waiting for?
Marketing Manager @digimindci. Passionate about big data & social marketing. Photography, music and hiking lover