5 Ways You Can Improve Your Content Strategy with Social Listening Techniques
With 70% of consumers preferring to discover a brand by content rather than by advertising, it's no secret that content has grown to be an important part of a marketer's arsenal. In addition, Nielsen's Global Trust Advertising Survey revealed that consumers have the most confidence in editorial content, peer recommendations and consumer opinions, compared to ads.
The objectives of content marketing are aplenty. Whether it's to generate leads, demonstrate your expertise, increase your brand awareness, or develop your brand, content marketing finds its place in various stages of your marketing funnel.
The Content Marketing Challenge: Cutting through the Clutter
As more and more brands create content simultaneously across multiple channels, it becomes harder to differentiate and emerge from an increasingly dense stream of publications from competitors as well as other content creators, while staying true to their own brand.
Additionally, consumers tend to "snack" on content from multiple channels, intensifying the battle for attention.
Creating Insight Driven Content with Social Listening
Regardless of the objective, the basic principle of content creation is to showcase a brand's ability to listen, innovate, and stay on top of trends. By doing so, brands can establish themselves as trend setters or thought leaders in their respective industries.
In the context of social listening, marketers are increasingly using social data to collect insights and predict market trends, to create targeted and engaging content for their audience. Here, we will consider the 5 key benefits of using social listening to drive content marketing strategies: customer profiling, analysing key trends, detecting influencers, assessing user generated content, and benchmarking owned content.
1. Understanding Your Target Audience: Customer Profiling

First and foremost, to create the right content you need to know more about the target audience you want to address. Social media listening can help you to better understand your customers by segment.
Case Study
One of our customers, in the alcoholic beverages industry, used social listening to determine their consumer profiles. To adopt a new positioning, the brand needed to identify consumer profiles in France. By listening to consumer reviews and conversations on social media, the marketing team defined five different types of key profiles.
As a result, the brand was able to adapt and segment its content for these five profiles, as well as focus their marketing efforts on more relevant audiences.
How?
Social listening allows marketers to:
Listen to consumer conversations about the brand and its competitors

Capture key concerns and expectations, as well as the semantics used by consumers

Understand the contexts used around the brand, and the associations with other products, using visual listening

Segment conversations into socio-demographic profiles, as well as interests by region, city and street

Determine which channels audiences are concentrated in, to adapt the content and content promotion strategy for each audience type

Better understand the customer's journey online: where does one search for information about the product, seek advice, and exchange experiences?
2. Analyse Key Trends and Issues
Identifying key topics and trends in your market as well as those exchanged by your customers enables you to understand current and future trends, including your customers' expectations and the strategies of your competitors. With these insights, you can adapt your content to customer expectations and also create content that is ahead of the game on newly-emerging topics. Additionally, you can adopt an original position in relation to your competitors or enhance your knowledge of the market and your sector.
Case Study
A client from the banking sector used social listening to capture key trends in Fintech, the economy and the industry. In addition, they also monitored the development of the various sectors corresponding to its sponsorships and investments (for example in arts and sports). and captured insights about competitors in order to differentiate their content.
After analysing the data gathered, the client shared their insights with customers and prospects through LinkedIn and Twitter. As a result they were able to demonstrate industry expertise, create customer loyalty and enhance their reputation. This step was particularly important as 27% of individuals in the banking insurance industry use Twitter to keep track of financial news and discuss financial updates (Twitter data Inc.).
How?
With social listening tools, you can analyse data, visualise trends from thousands of conversations and understand key concepts around your brand, by capturing the most used hashtags in your sector. It also enables you to look at how different markets integrate and connect with each other to discover any emerging trends.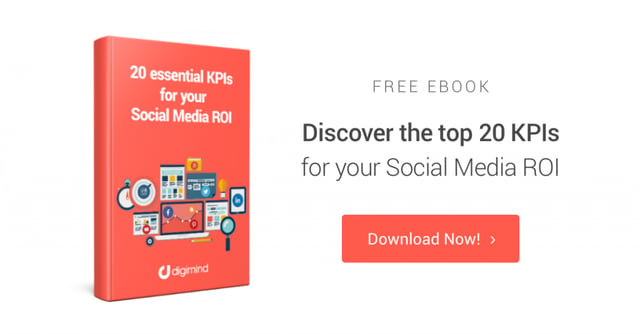 3. Detect Influencers
Identifying influencers is important for your content strategy as it helps you to:
Detect opinion leaders and experts in your sector to strengthen your expertise, thought processes and intelligence on trends and markets

Select social media personalities, who are the potential amplifiers of your content and marketing campaigns
Case Study
A group of alcohol brands used social listening to detect new influencers and discovered that a popular singer mentioned one of their brands in his songs. The group saw this as an opportunity and decided to sponsor the singer's events and create content dedicated to reach the singer's audience, who were previously unexplored targets. This resulted in an increase in sales and brand awareness from this specific niche audience.
Identifying influencers can be done through social listening tools, which detect all authors (including journalists, media, celebrities, micro-influencers, fans or regular users of your brand) and their conversations which mentions the brand in real time. It also allows you to identify people who have been constantly posting about your brand and content experts in your industry.
How?
Social listening can help companies identify influencers based on brand mentions, hashtags used or industry keywords, and segment them according to the nature of their target audience (audience-reach, authority, relevance), category or location. Such information is particularly useful for marketers in the retail sector or in regional marketing operations, who may want to engage influencers to promote their brands in a personable manner. One interesting aspect to consider about your influencers is their network and how they are connected with other brands, opinion leaders and communities as there could be opportunities in these insights.
4. Collecting and Analysing User Generated Content (UGC)
UGC is a powerful tool for brands in earned media, as . spontaneous conversations indicating positive sentiments and authentic engagement with the brand, provides credible benefits your brand. Therefore, it is essential to capture and analyse all these messages when running marketing campaigns, in order to:
Find ways to increase your brand awareness, by leveraging such user generated content

Increase the level of trust between yourself and your customers

Enhance customer loyalty, by reciprocating and engaging your fans and communities (for example, retweeting customers who tweeted about your brand shows that you care about their messages and opinions)
Case Study
A creative agency used social listening as a tool for a rebranding campaign of a biscuit brand. For this they collected and re-shared all UGC about the campaign created by netizens, which often included by images and jokes.
The consolidating of this UGC resulted in an impressive reach of four million across social networks, and caused any negative mentions of the brand campaign to be minimised amid the amount of positive UGC produced.
How?
Social listening captures all conversations related to marketing campaigns by tracking posts containing the campaign's hashtag, as well as conversations outside the campaign that mention your product or brand. However this data is meaningless without relevant analysis, which is where having an analytics tool to segment UGC according to the author's demographics, influence and and sentiment is required.
5. Benchmark and Identify Your Most Popular Content
In order to evaluate the ROI of your content marketing strategy, it is necessary to measure its impact in earned media and owned media, including queries from users on mainstream search engines such as Google. From this you can determine:
The best and worst performing types of content

Which channels deliver the best engagement rates

The best performing content and social media channels of your competitors

KPIs you should track to evaluate how well your content is performing
Case Study
A client who manages beverage brands uses social listening to monitor brand reputation. Two days after posting a blog introducing a new drink recipe, the top most searched for topics on Google about the brand turned out to be: 'brand name' and 'new recipe', which had never happened before!
Apart from understanding the high number of views and reach the blog post achieved on social media, having an overview of the top Google searches about your brand helps understand the impact your content has upon your audience.
How?
Social listening can provide many KPIs to evaluate the success of your content strategy. It is important to note that KPIs will vary depending on the nature of your content (organic or paid), objectives and channels used:
KPIs such as number of views, number of mentions, reach or likes are important to evaluate the overall impact of content

The number of shares over a specific (usually short) period of time is essential KPI to measure virality, whether in earned or owned media

The volume of queries and search results on leading search engines are good indicators to evaluate the impact of your content's SEO and whether it has impacted internet users
Indeed, social listening presents marketers with tremendous opportunities in delivering content that not only differentiates them from their competitors, but also resonates with their target audience.
Ready to take your content marketing to the next level? Start by aligning insight driven driven strategies with essential business goals: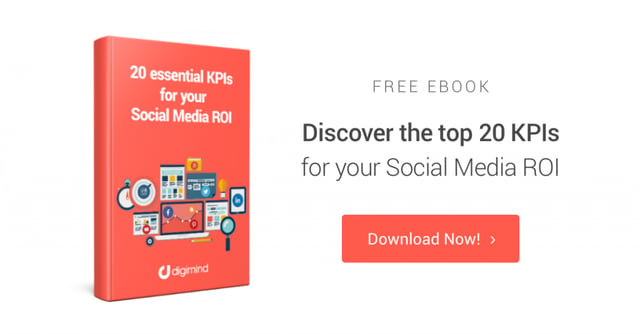 Melissa is a digital advocate who loves diving into the latest trends in digital and social media. Since joining Digimind's marketing team in 2015, she has written studies for over 15 industries in Asia Pacific. When she is not telling stories about data, Melissa can be found exploring her favourite cafes and hangouts on Instagram @chuepachups.