Why Competitive Analysis Matters and How to Do One That Works
Competitive analysis, as a key element of competitive intelligence, is essential in most businesses' success. Whether you've been in the industry for years, or are looking to penetrate a new market, you should always run a thorough analysis of your competitors.
In this article, we'll explore some of the reasons why you should run a competitive analysis, as well as go over the competitor analysis framework. This article will help to ensure you don't miss a thing when it comes to this business-critical research.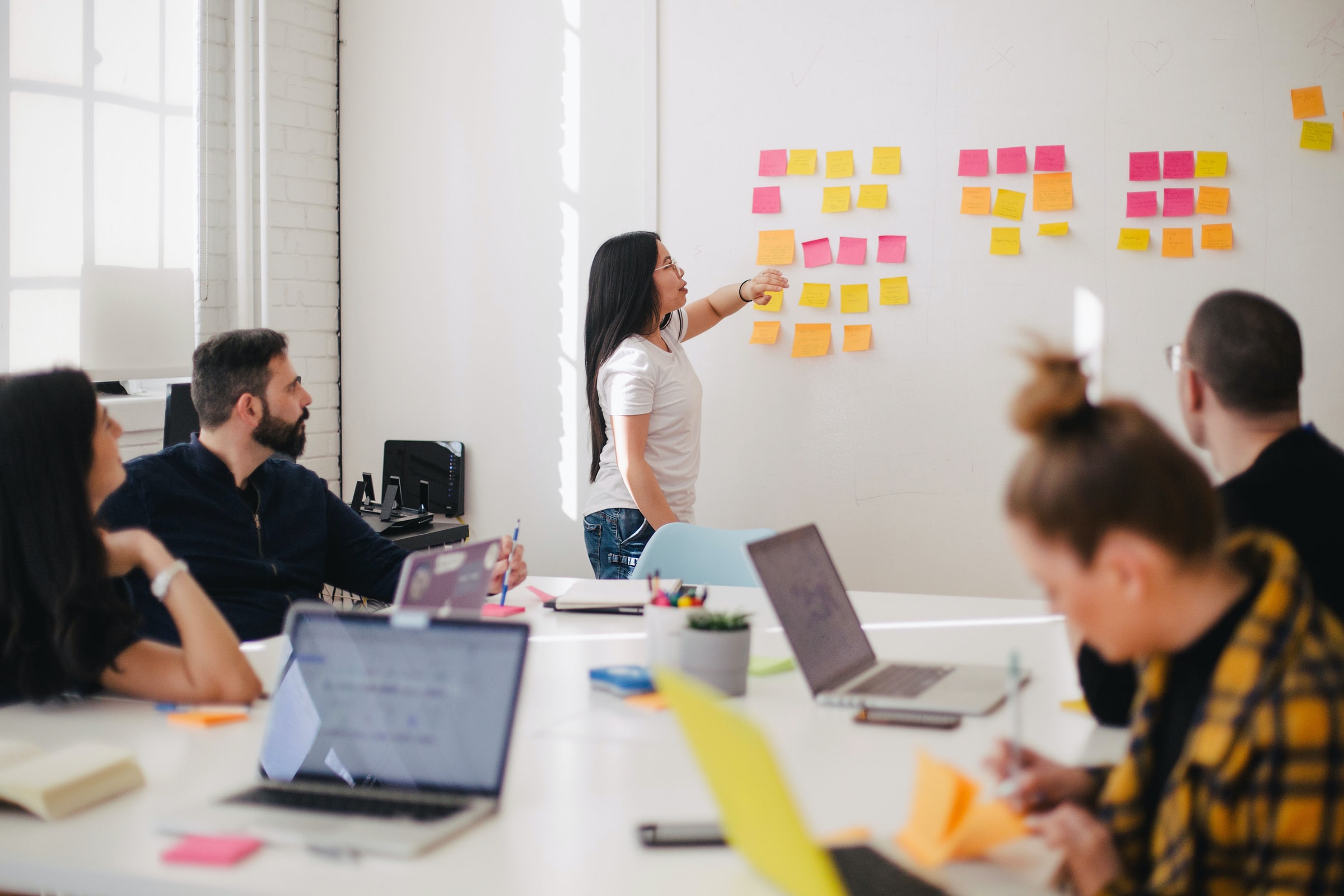 Why Should You Run a Competitive Analysis?
A competitive analysis is a way of building knowledge on how your competitors are performing in the market. It enables you to identify:
Who your competition is in the first place (Psst. Some of them may be a surprise to you!)
What your competitors are doing, their weak points, and how you can go to market better
Competitive intelligence can essentially help your business improve its revenue growth rate, if done well. It will help you market your product better, build greater brand awareness and brand affinity, as well as optimize your sales and customer service workflows.


For more benefits, check out the 5 benefits of conducting a competitive analysis.
What is a Competitor Analysis Framework?
A competitor analysis framework is a structure you apply to your competitive research to ensure you collect every piece of information your business needs and present it in an actionable way.
While the SWOT analysis is one of the most well-known frameworks, competitive frameworks can also vary depending on the results you want. A well-structured competitive analysis is essential to ensuring your project is a success. A good place to start building your framework is by following these 5 essential building blocks which are designed to kick your analysis off on the right foot.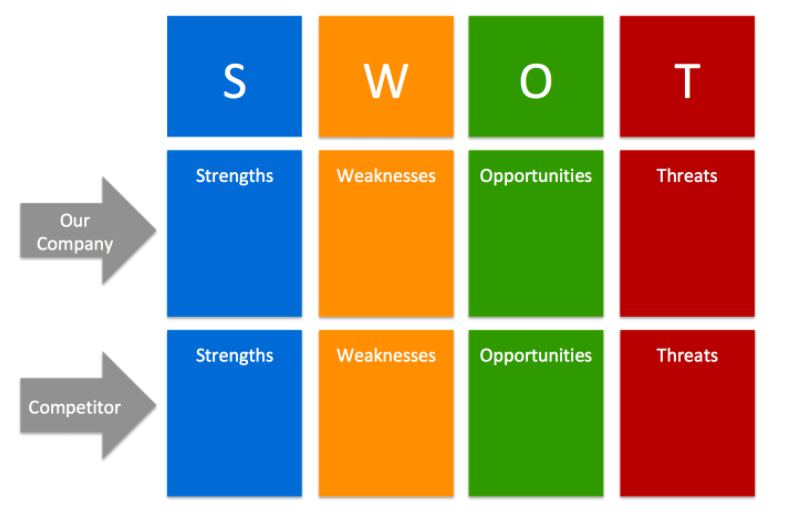 SWOT analysis template by Aha!
How to Conduct a Competitor Analysis
Start with a Process Document
No matter what competitive analysis framework you go with, make sure to adapt a process document template to fit your framework needs. This way you'll ensure the analysis stays on track, throughout the process.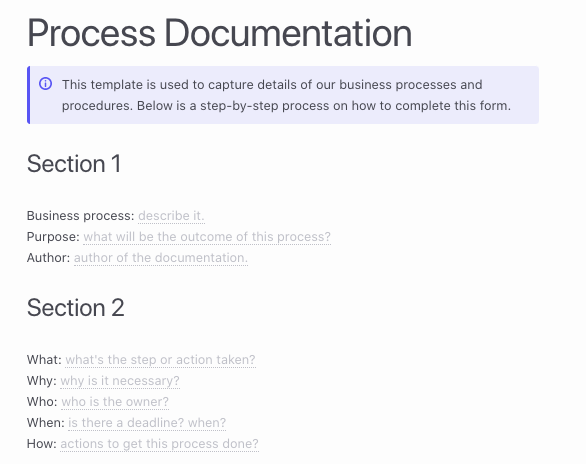 Example of a process documentation template by Slite.

Your Competition May Not Be Who You Think It Is
Find out, internally, who your known competitors are. If you're a hyper-localized business, it's important not to disregard those bigger players or competitors from other markets – you can learn a lot from them. Make sure to differentiate your immediate competitors from those leading the way in other parts of the world. All of them will provide valuable insights.

In this step, you'll also want to perform a Google search on your own keywords. Run a small SEO audit on the search competitors that come up. These are the competitors that are appearing on that all-important first page of Google.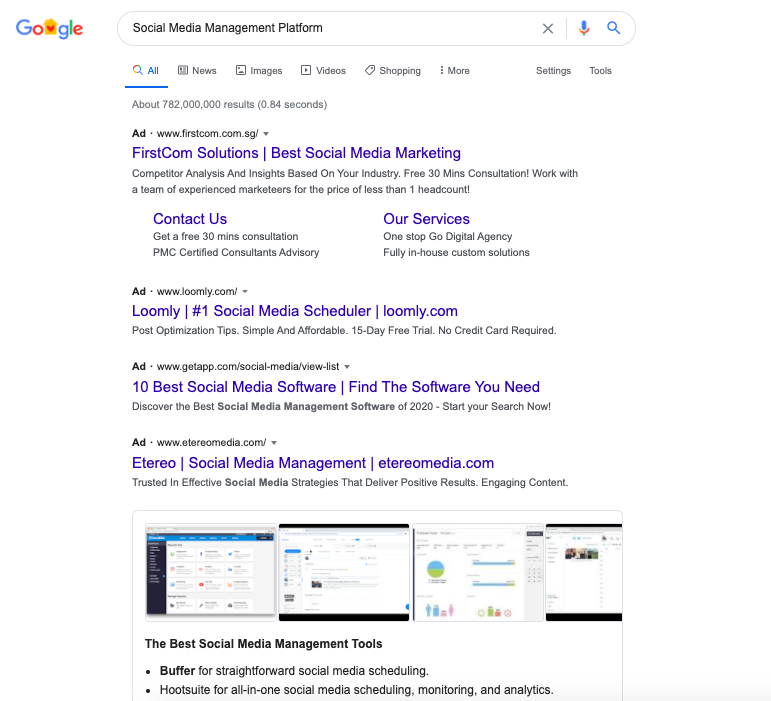 Google search results for social media management platforms.
These competitors may not be who you considered as a direct competitor but they are a search competitor. Even if they're not providing a product similar to yours, they could be an aggregator or comparison site of similar products, like in the example above. You should thus include them in your research. At the end of the day, they're outranking you so you'll need to learn from them and better them; regardless of what they provide.
Once you've got your competitors listed, focus on these four key areas to build an informative competitive intelligence database.
Brand
Product
Awareness
Marketing
Four Key Areas of a Competitive Intelligence Database

1. Brand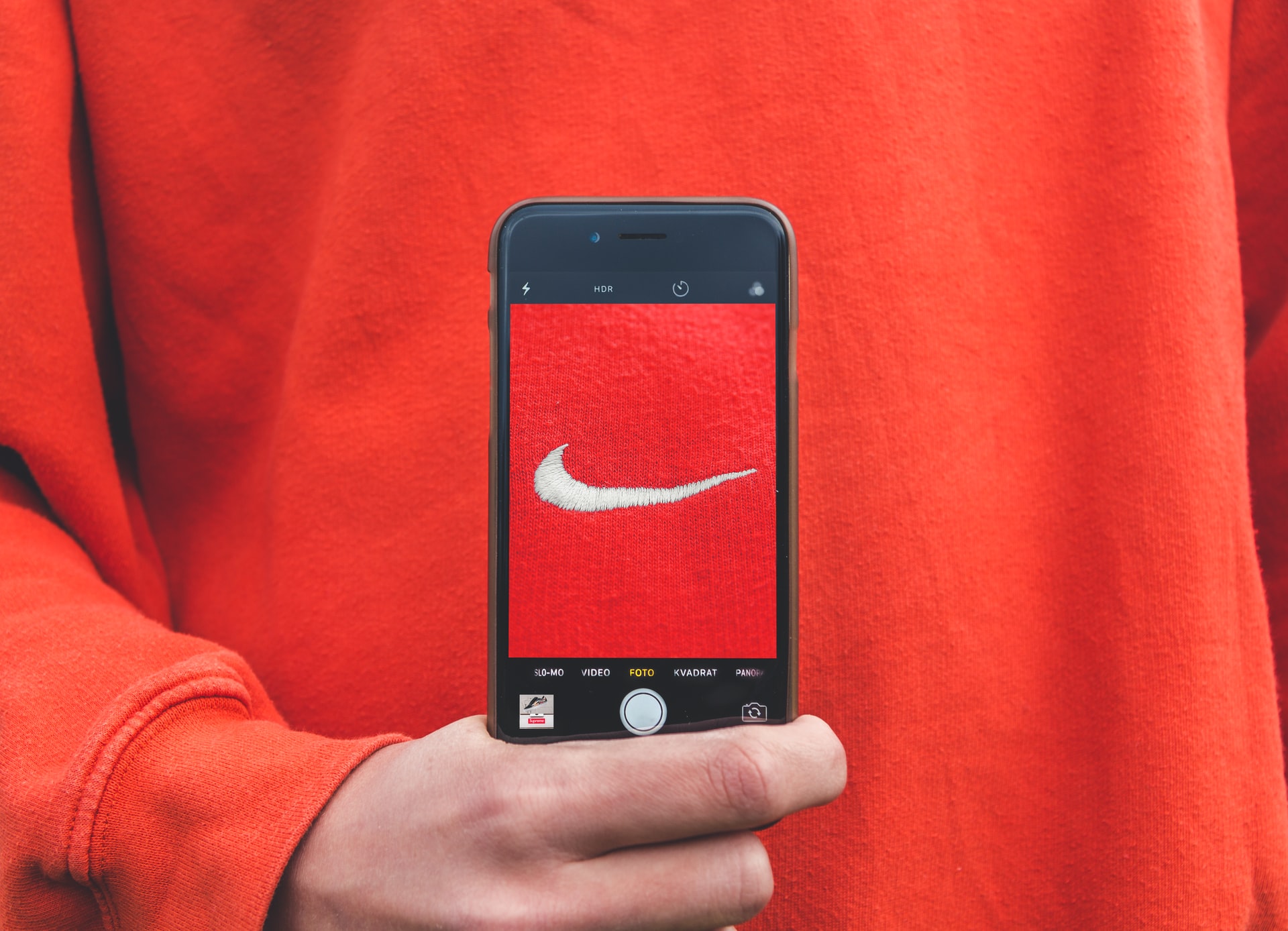 Good business storytelling tactics help to create a brand that people follow. In fact, 44% of marketing leaders recognized storytelling as mandatory for success last year. Good branding and storytelling help people to remember and feel something toward your brand. This sentiment will influence their buying decisions later.
Look at your competitors' mission and vision. Why are they here? Why are they doing what they do and how does that resonate with their audience? You can learn a lot from how a brand is perceived and how long they've been on the market doing this.
Once you've identified this, figure out how your own brand can out trump them with your own mission and vision. Or, if you already have this defined, how can you tell your brand story better? What tactics are your competitors using that you can learn from, disregard, or improve on?
2. Product
The next area you'll need to look at is the product. Your research here will often fall into the hands of your product and business development teams, so make sure it's actionable.
Look at your competitor's unique selling points (USPs) and price points. Are they upselling or cross-selling anything alongside their core product? Follow your competitor's sales journey and customer service experience. How can you either adapt your product or price-point to beat theirs' or how can you sell your product better?
A way of getting an authentic overview of a competitor's product is to read reviews hosted on third-party websites like Amazon. What are people saying about their product? Learn from these reviews, it will either help to inform your own product or aid your team should you go head-to-head in a sales pitch.
3. Awareness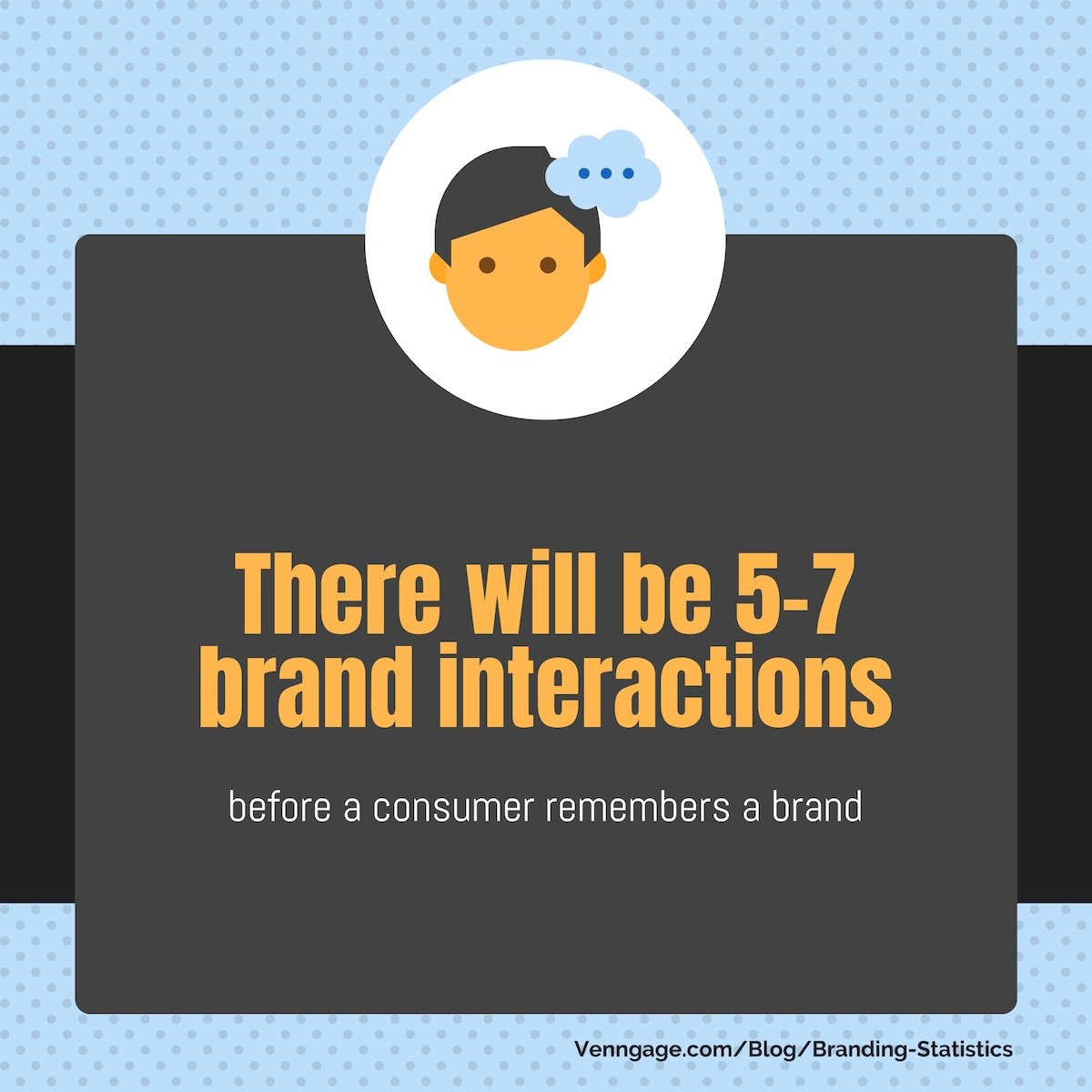 Source: Venngage
Awareness falls into many categories when it comes to looking at your competitors. It's good to get a gauge on customer awareness, product awareness, and brand awareness in general. This area of your research should be conducted with both qualitative and quantitative data.
You'll want to build an understanding of each businesses' share of voice in the market. There are market intelligence tools like Digimind Social you can use to track share of voice and general brand sentiment accurately.
It's also good to look at a competitor's press strategy at this stage. Are there certain publications they are appearing in a lot? Use this knowledge to identify what publishers would be interested in your field, product, or mission and plug them into your own PR strategy.
By understanding brand awareness you'll be able to guide your own awareness strategy. You can learn how to build greater brand awareness, as well as understand the amount of visibility you need to be as successful as you would like to be.
This is a great time to look at those competitors that are not within your geographical market. How can you repeat their strategy within your own market if it's working for them?
4. Marketing
There are a lot of areas within marketing that should inform your competitive analysis.
A good place to start is to look at the competition's social media channels. What are they doing well? What are they not doing as well? What platform is a real success for them and are you applying your own efforts there?
Another place to look at is their advertising effort. Where are they spending their money and what are they spending their money on? Identify what their keyword bidding strategy is and see how that affects your own marketing efforts.
Lastly, run a content audit on their site. What resources are they creating that heighten their on-site experience? Newer marketing tactics like conversational marketing bots or AR/VR experiences may have been disregarded by your team in the past. However, if you see your competitors using them, then they're already offering their visitors more than you are. Which means they're creating a more engaging brand experience that you need to compete with.

Bonus: Discover 20 best practices for deploying an actionable competitive analysis project.
Wrapping Up
We'll close things up here for why a competitive analysis matters and how to conduct one that works. Hopefully, this article will guide you on your journey to creating an actionable competitor analysis research project and plan.
Understanding how you compare to your competition is paramount to building a successful brand. Remember, your competitors don't always sell a product that's similar to yours, or are sitting in the same geographical location. Be inclusive of search and global competitors to gain a more varied competitive intelligence database that you can act on and see results with.

Bonus: Break down the essentials of competitive benchmarking in this free guide on Benchmarking Your Brand with Social Media Intelligence.
Ray Slater Berry is a content strategist at Outreach Humans. He has been working in social media and content marketing for eight years. He specializes in the tech, innovation and travel sectors. He has also recently published his first work of fiction, Golden Boy.