Digimind Talks Big Data at the MIT Global Startup Workshop
MIT's annual Global Startup Workshop (MIT GSW), the world's premier workshop dedicated to fostering entrepreneurship and building entrepreneurial ecosystems globally, was held this year in Marrakech, Morocco. Every year, the event brings together an international audience of over 300 entrepreneurial leaders, executives, next generation entrepreneurs, professors, financiers, government agents, and more.
Digimind's Chief Technology Officer, Mohammed El Haddar, was a featured speaker at this year's conference, joining an esteemed panel of experts to talk about "Big data - the new revolution for your business".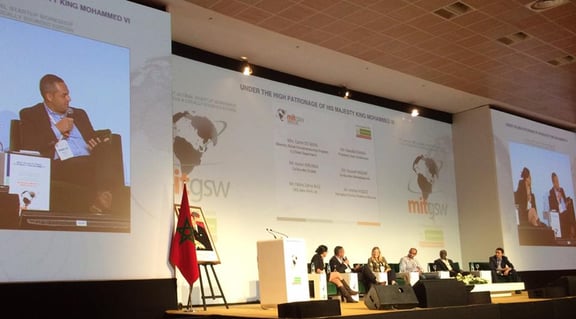 Mohammed's expertise in big data led to the development of Europe's most-used market intelligence and social marketing software. In this 'post-Snowdon' era, when the concept of data privacy, security and management has become ever-more relevant, Mohammed was the perfect panelist to lead a discussion on the future of big data and the opportunities and analytics that will shape our decision-making processes in the near future.
Contact Digimind today to learn more about how to put Big Data to use for your business.

Marketing Manager @digimindci. Passionate about big data & social marketing. Photography, music and hiking lover