The Social Media Manager Makeover: Top Tips from Jay Baer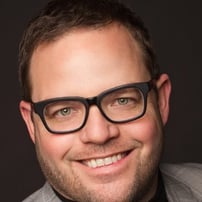 We recently caught up with Jay Baer, author of New York Times bestselling book Youtility and the world's #1 content marketing blog. As President of Convince & Convert and founder of five companies, Jay has worked with over 700 leading brands, helping them rethink their approach to marketing to achieve increased brand awareness, sales, and newfound customer loyalty and advocacy.
Here Jay gives us some top tips for social media managers:
What is the biggest mistake you see social media managers making?
Two mistakes: Not having a distinct strategy and editorial approach for each social network; and not having strong metrics to know whether social is making a difference for the company.
Which social media platforms are best for B2C companies? and B2B?
Generally, B2C companies gravitate toward platforms with broader usage, younger audiences, and more mobile-driven participation. That's Facebook, Twitter, and Instagram in many cases. B2B companies often use Facebook too because of its huge reach, as well as Twitter, LinkedIn and more content-focused options like Slideshare and YouTube. Blogging can work for both.
How do you measure the success of a social media strategy?
There are dozens of specific metrics that could be used, but ultimately you want to measure the direct or indirect impact of social media on sales, both from new customers and current customers.
What's the best example of a company getting it right on social media?
That's tough because there are so many companies doing parts of social well, and few doing all of it well. Ford is particularly good at social media. So is Lowe's.
What issues you do you hear about most frequently on your Social Pros podcasts?
Measurement is always an issue, because it's usually tricky to measure sales impact over the long haul and across multiple platforms. Staffing and resources and speed are consistent challenges as well.
What's the single most important piece of advice you can give to social media managers?
Focus your attention on helping the company BE social, and worry less about DOING social media.
***
For more from Jay Baer, follow him on Twitter at @jaybaer
Marketing Manager @digimindci. Passionate about big data & social marketing. Photography, music and hiking lover