Digimind Spring '21 Release: Enrich Consumer Insights With Amazon and Best Buy Reviews Data and Optimize Brand Reputation With Paid Media Monitoring
Discover what the new Digimind Spring'21 Release has to offer.
Over nearly the past two years, businesses round the globe have been scrambling to adjust to exceptional situations. While the fight against the COVID-19 pandemic is far from over, there is at least a glimmer of hope at the end of the tunnel. The year of transition will be 2021. Individuals, businesses, and society can begin to look forward to shaping their futures with greater optimism!
Now that we're in the next phase of the recovery, it is time for businesses to look for and grab the opportunities that are emerging. This entails businesses becoming more relevant and reactive in order to collect data and insights on pandemic's lessons learned, and then prioritizing steps to improve corporate value today while also strengthening strategic resilience for the future.
Below we'll take a deep dive into some of the incredible new features that Digimind has released this Spring '21, all to better help you build strategic resilience by enriching your consumer insights with review data, optimizing your brand reputation with paid media monitoring, leveraging a stronger competitive advantage, fostering collaboration, and increasing productivity.
Enrich Your Consumer Insights With Amazon and Best Buy Review Data
As a Consumer Insights professional, you may be curious about learning where your brand stands in the eyes of your customers. In an era where people leave first-hand reviews about your products/services, you wouldn't want to miss out on the key insights that can be derived from their valuable feedback!
Discover More About Your Customers With Amazon and Best Buy Review Monitoring
According to research by ReviewTrackers, 80% of consumers consult reviews before a purchase, and 80% of consumers claim they trust their validity as they would as friends. Online consumer reviews are a powerful and incredibly useful factor when influencing purchases. Both positive and negative feedback are major leads for businesses to improve customer engagement and obtain a better understanding of their target and prospective audiences. This essential source of data can be hard to retrieve if you don't have the right tools.

With Digimind's Reviews Monitoring features, you can now monitor consumer product review pages on well established sites, like Amazon and Best Buy. Inform your marketing and product development decisions through a clear overview of consumers' preferences regarding yours and your competitors' products. The feature additionally enables you to keep a track of new reviews, comments, and star ratings, while also getting instantly notified about negative feedback. This way you can be certain you're effectively leveraging your competitive advantage while staying ahead of the curve!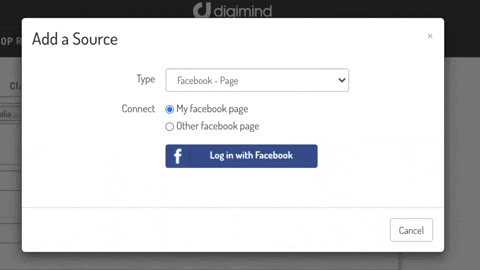 Take Advantage of Direct Sorting for 'Deep Comparisons'
When comparing vital insights, such as consumer reviews about your portfolio of products or services, only you'd know best about the topics that would generate value to your business. It's therefore important for you to be able to compare a range of factors like number of mentions, product rankings, consumer sentiments, and so on, to get a clearer vision of consumer preferences from all angles.
Our newly improved Deep Comparison feature provides you with the ability to personalize the overview of your dashboard by filtering topics on the basis of company or product names, volume of mentions, customized item lists - as per the user's desires - and more, all with the ability to arrange everything in alphabetical order. If your goal is to compare consumer insights, even that of a competitor's product, you can easily accomplish that with this upgrade. Now you'll be in a stronger position to acquire a better picture and a deeper understanding of the retrieved data, allowing you to create efficient, accessible customized analysis reports.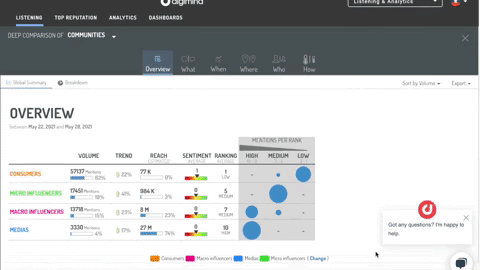 Optimize Your Brand Reputation by Diversifying Your Coverage of Sources
We all know that the rate of conversations among consumers is increasing on social networks, forums, and review sites every day. With this trend not looking to slow down any time soon, there's a serious need for you, as a Brand Manager, to monitor and evaluate consumer opinions for your brand. However, along with a rise in demand, there are also growing limitations that make it tougher to access those insightful data points from vital sources online and on social networks.
Monitor Any Website with WebTracker
When listening online, one can usually endure the annoyance of being unable to monitor pages without an RSS feed. It's also relatively cumbersome to collect and segregate large amounts of data on these pages based on your interests.
Digimind WebTracker feature is the go-to solution you need to overcome this obstacle. Along with gaining access, this feature allows you to generate a personalized feed of website URLs without RSS feeds. This feature gives you the freedom of filtering any content you want to monitor on your chosen URL. It also provides you with a broad pool of sources with which to collect exhaustive consumer feedback. With the real-time updates on the new web links, you can get accurate insights to create refined solutions with better customer-centricity.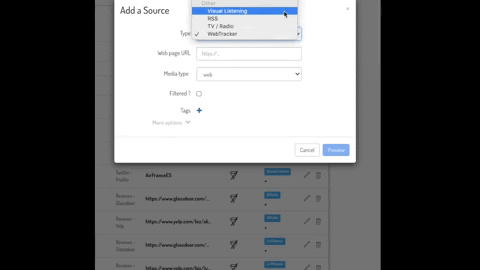 Build A Strong Brand Reputation With Dark Post Monitoring
With over 10 million advertisers on the platform, Facebook has proved to be an ideal resource for marketers to connect with their large audience, compared to other social networks. More importantly, paid social media has become essential for businesses to obtain in-depth insights about their consumers to better manage crises and optimize their brand's reputation. Thus, a real challenge for marketers has been to monitor their audiences effectively.
Now with Digimind you can monitor Dark Posts, formally known on Facebook as "unpublished posts". Get more done by monitoring the same way you once did with regular posts. With this feature, Digimind helps businesses monitor not only their earned and owned media, but also insight-driven paid media campaigns. You can now analyze comments and mentions on sponsored posts, identify and understand target segments on a granular level, and get a 360-degree analysis by comparing all combinations of campaigns!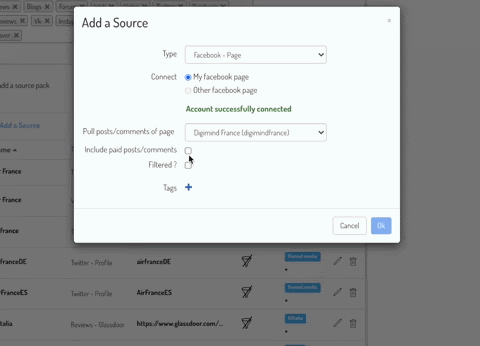 Boost Your CI Project Adoption With More Relevant Insights
As a Competitive Intelligence professional, you know how taxing it can be to monitor information from various sources, identify different trends and patterns, analyze them all, and finally convert them into actionable insights! However, the process of gathering, organizing, and sharing all of this data in an effective manner for improved results is an extra load.
Supercharge Your Monitoring Process With Smart Alert Clustering
Competitive intelligence projects involve monitoring data from various sources, such as social media, blogs, online forums, government websites etc. But most often, you may find yourself being unable to collect the right content while monitoring these large chunks of information. This leads to wasted time and the potential to missing out on important data that would have otherwise been caught were it not for all the clutter.
Digimind's improved feature enables you to automatically identify and gather alerts from similar content. This new, easier, and faster way of finding important data will lead to increased efficiency in your monitoring and validation process.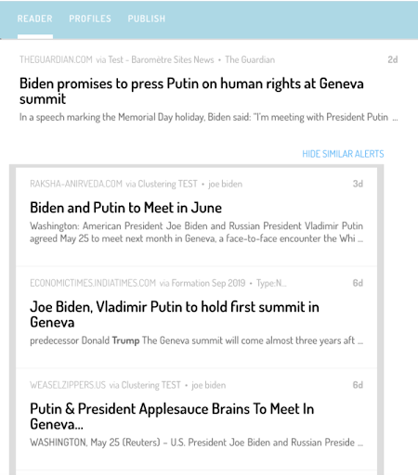 Enjoy New Options for Your Customizable Watchlist
Watchlists are a great way of sharing information with others. Each Digimind user can select and personalize the information that seems most appealing to them and can customise the time they want to receive it.
As an end-user, you have the ability to customize your watchlist content by choosing the channels that interest you the most while also being able to choose the frequency that best suits your needs. Knowing the importance of this option, we developed the interface in order to make it more user-friendly. Likewise, you get to customize the sending frequency on a basis of your choosing, such as - weekly or daily, as well as the display of your watchlist email.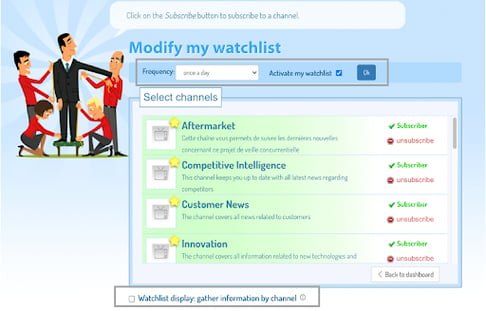 As a Digimind administrator, providing relevant watchlist channels to your readers is an important step in your intelligence process. With our new improvement, you now get a personalized set of options for selecting specific users or groups that can subscribe, or not subscribe, to your watchlist channel. When you create a new watchlist channel and select the "do not add" option for specific users or groups, the watchlist channel becomes accessible for them, and can provide them the flexibility to decide if they want to subscribe to your watchlist channel.
On top of that, we added new upgrades to the Statistics module to help you better understand your audiences' needs, and identify relevant content which can satisfy them. The insights acquired from that consumer engagement will allow you to get the necessary information about how many people have activated the watchlist, thus helping you adapt the content to better fulfill their needs.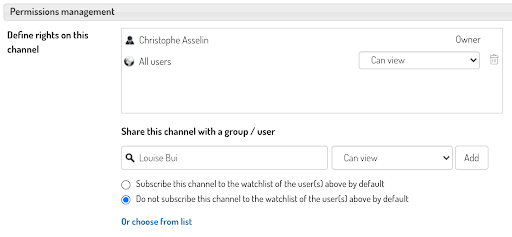 Leverage Collective Intelligence Within Your Organization
While working in a team and analyzing data, communication gaps - such as not being updated in real-time, and a lack of comprehending information due to language constraints - become more common. As a business that seeks to grow, capturing and being alerted to your audiences' reactions on a real-time basis, and communicating without any language barrier, is key for enhancing your ability to adapt and make informed decisions.
Increase Your Reactivity With Dynamic Share Dashboard by Email
Sharing information at the right time to the right person has become essential in a fast-paced world of real-time alerts. With our new improvement, you can now instantly share a dashboard with one click via email. You can schedule emails on a time zone with ease for your recipients, notify all the changes in your dashboard within an organization, and achieve higher flexibility by exporting data on a granular level!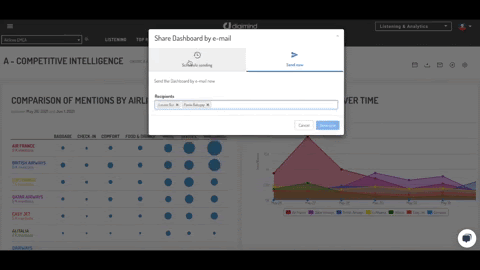 Greater Consistency Across Global Markets With Embedded Translations
Language can be a significant barrier when tracking brand reputation, analyzing consumer insights, and measuring campaign performance in international markets. Translation solutions, like Google Translate, might help but they require more effort than they're worth and are usually quite time-consuming. Digimind developed a new feature to help you overcome this challenge and foster collaboration amongst different teams, and across different countries, within your organization! You can now save time and increase efficiency by translating instantly on all mentions and analysis, right into the platform.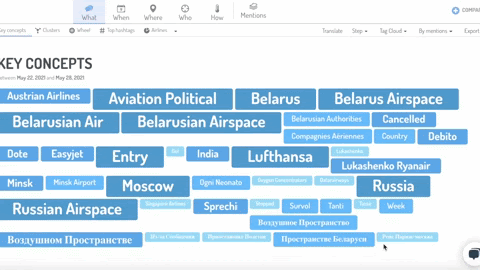 Achieve More Effective Results With These New Smart Enhancements

Collecting and analyzing data efficiently can often be tedious and unnecessarily laborious in the middle of an important project. While working on something critical, you may want to undo actions, modify activities and definitely stay updated in real-time with all your data. To make these tasks easier and more effective for you, we've introduced several improvements for our Listening module.
Bulk Actions: Unsave and Restore
This improvement was designed to provide you an efficient configuration of data, and consequently more efficient data analysis. It provides additional functions like "Unsave'' and "Restore" into your Bulk Actions located in the Listening module. This helps you simplify and sort your classification task. The feature enables you to save time by better organizing and classifying mentions with ease.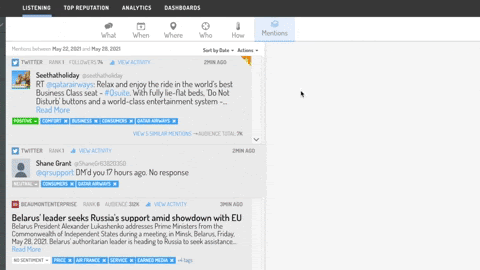 Quick Editor: Queries, Tags and Custom Sources
To provide maximum flexibility, we created this improved feature which allows you to modify queries, tags, and custom sources, all in the Listening module - just with one click! Optimize accuracy by amending or deleting queries, enrich your data collection by adding new found keywords pertinent to your existing queries, and ensure faster and simpler access to key elements for your projects.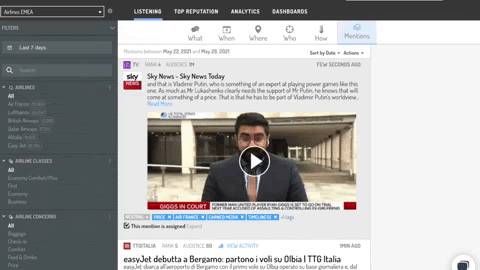 Date Filters: 24-hour view
You can now make decisions in the blink of an eye with the Data Filters improvement that provides you with the option to filter mentions generated on a 24-hour basis. Staying updated on a minute-to-minute basis will also help increase efficiency by anticipating and preventing crises that occur in a span of 24 hours.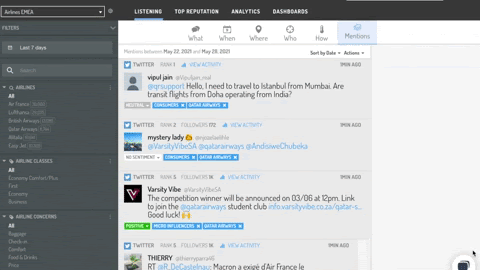 Never Stop Improving. Never Stop Digiminding.

Digimind innovates in order to provide new and impactful features for its clients to better lead the recovery. These innovations are originally inspired by our customer feedback.

To see how Digimind can help your brand and agency help you fully understand consumer insights, your competitive environment, and market trends, sign up for a personalized demo with one of our experts!
Hailing from beautiful Vietnam, Louise brings her trusted experience and eye for detail to her role as the Product Marketing Manager with Digimind! With a strong background in Market Analysis and years of success, Louise offers her Digimind family a new way to promote Digimind features and products. When she's not busy exploring her new home of Paris, France, you can find Louise getting lost in a new book, enjoying some hot tea, or trying a new recipe.