Delivering Stand Out Customer Experiences | CMO Innovation Summit Hong Kong 2017
The second day of CMO Innovation Summit saw marketing decision makers from Hong Kong gathering to discuss more upcoming digital marketing trends, as well as hear from a stellar line-up that included Forrester Research, Google, and Marriott International.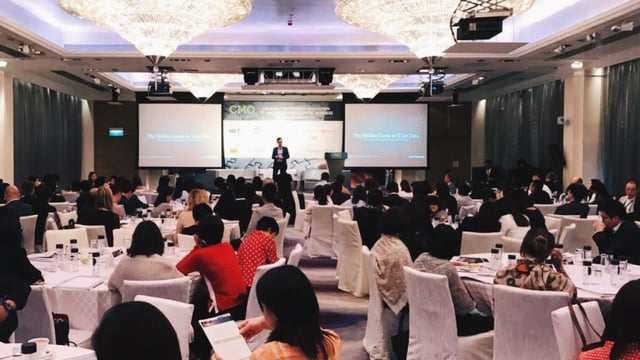 In Summary of the Event:
Content is king, but distribution is queen; make full use of the content you create by sharing it across your omni-channel network, such as re-purposing content across different social media platforms

Buy-in remains the biggest challenge for marketers, and improving customer experience should remain a priority

Delivering stand-out customer experiences demands a new approach, one that is data driven

While majority of a brand's sales happens offline, marketers should give customers a reason to purchase online as well

How to make your customer experience stand out: deliver a continuous experience, find content and services that will help, be entrepreneurial, and define your promise - don't forget to surprise and delight them from time-to-time
Find out how social media listening can help you improve engagement on your social channels and transform your digital marketing strategies. Get our Top KPIs eBook to go: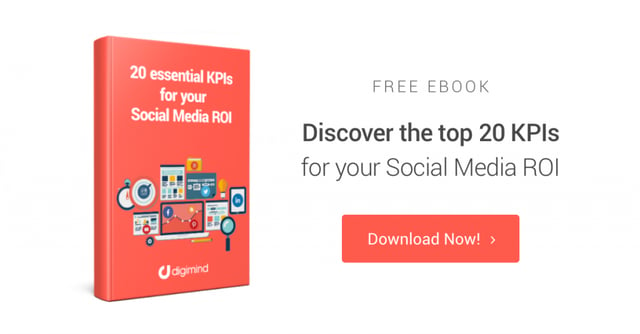 Trending Topics at CMO Innovation Summit Hong Kong
Looking at our Key Topics module, "omnichannel", "content marketing" and "customer loyalty" were the top subject for delegates. Forrester Research, Marriott International also trended for their engaging discussions.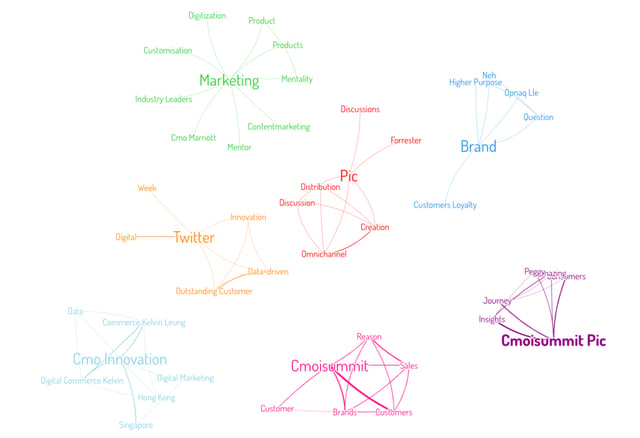 Top Influencers at CMO Innovation Summit Hong Kong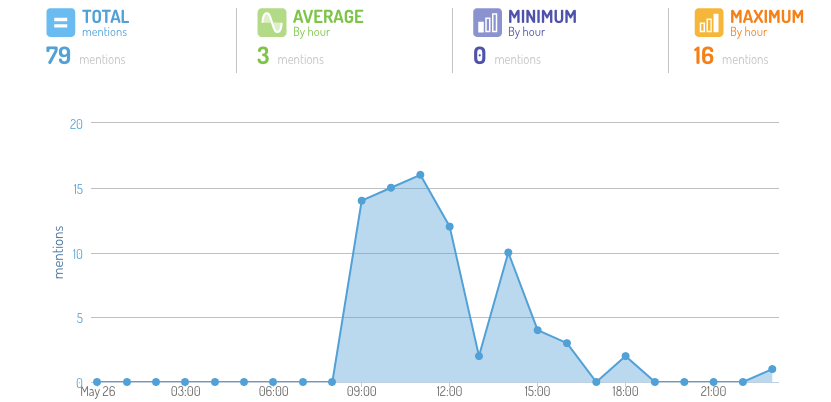 With conversations on Twitter soaring in the morning, let's take a look at our top influencers at the summit:
Kudos to Y&R Asia, Karen Tam and Mun Yin Liu for sharing the day's insights with the Twittersphere!
Melissa is a digital advocate who loves diving into the latest trends in digital and social media. Since joining Digimind's marketing team in 2015, she has written studies for over 15 industries in Asia Pacific. When she is not telling stories about data, Melissa can be found exploring her favourite cafes and hangouts on Instagram @chuepachups.