"Apple should pull the plug on the iPhone" and other bad corporate predictions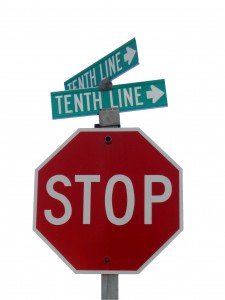 The volatility of the tech industry is one of its defining characteristics and nowhere is this more evident than in the dynamism of the smartphone market. In an earlier post I mentioned how five years ago three companies controlled 64% of the smartphone market: Nokia, Research in Motion and Motorola. Today, two different companies are at the top of the pile, Apple and Samsung. What makes this reversal of fortunes interesting from a Competitive Intelligence perspective is to see how under-prepared some of the leading industry players were for the major upheavals that affected their market in recent years.
An article which appears in Forbes today describes how in 2007 industry stalwarts like Microsoft were downright dismissive of Apple and Google's chances of becoming serious contenders in the smartphone business. Fast forward six years later and it's eye-opening to read a statement from Steve Ballmer ridiculing the notion of a smartphone without a keyboard. Of course it's in every company's interest (and in the interest of their shareholders) to publicly downplay the threat posed by competitors but the failure to acknowledge the potential for disruption in a highly innovative market environment also reveals something deeper, a mindset of complacency at the strategic level.
When a new competitor appears on the block, it's often met with denial. Then, as denial becomes untenable, the threat is downplayed until the competitor starts aggressively eroding market share. Apple's decision to compete in the smartphone market was a classic example of 'second mover advantage', they succeeded in stealing market share with advanced technological innovations and better marketing, catching the incumbents completely unawares.
Here are some of the (astonishing) public pronouncements, preceding Apple's entry into the smartphone market, as collated by Adam Thierer in Forbes:
"We've learned and struggled for a few years here figuring out how to make a decent phone, PC guys are not going to just figure this out. They're not going to just walk in." - Palm CEO Ed Colligan, December 2006
"Five hundred dollars? Fully subsidized? With a plan? I said that's the most expensive phone in the world and it doesn't appeal to business customers because it doesn't have a keyboard, which makes it not a very good e-mail machine." - Microsoft CEO Steve Ballmer, January 2007
"Apple should pull the plug on the iPhone" since "There is no likelihood that Apple can be successful in a business this competitive." "This is not an emerging business. In fact it's gone so far that it's in the process of consolidation with probably two players dominating everything, Nokia Corp. and Motorola Inc." - Computing industry pundit John C. Dvorak, March 2007
If we learn anything from the above statements, it's this - never underestimate the potential for a new product or competitor to come along and completely disrupt the status quo. There is no longer any certainties about who the dominant industry player will be beyond the next five or ten years. Apple is currently riding on the crest of a wave but there are always new players jostling for first place. The same rule applies for virtually every industry and marketplace. Often your biggest competitor comes from an unlikely source. Kodak never imagined that they'd face stiff competition from smartphone manufacturers.
New technologies are being developed every day and they can provide a competitive advantage only if they are leveraged before competitors get the opportunity to leverage them too. Digimind helps companies to anticipate and track technological developments that may affect current manufacturing, product development, recruitment, workforce retraining and research activities. Companies need to stay on top of technological developments and trends in order to compete successfully.
If you would like to learn more about Digimind's Technology Watch contact us today for a web demo.
Marketing Manager @digimindci. Passionate about big data & social marketing. Photography, music and hiking lover