Influencer Marketing's Value In The Digital World's "New Normal"
The marketing landscape has kept on evolving over the centuries. Sometimes a momentum of change is brought about that completely revolutionizes the ways that have been followed for decades. We have moved far away from the World of overly glazed and sugar-coated advertisements.
The world of today thrives on genuineness and word of mouth. People control what advertisements they want to see and whom to hear from. And direct brand advertisements are far behind in the line. Today's world thrives on influencer marketing, and here's how important it is in the so-called normal digital sphere.
Influencers and Influencer Marketing
Anyone who has the power to influence favorable behavior towards your brand could be your influencer. An influencer with their creativity and voice reaches out to people and persuades them to place their trust in your brand.
Using influencers to create a favorable image for your brand isn't new. This has been done for centuries by bringing celebrities and famous people to advocate for brands. However, since the traditional wheels of marketing have turned, people prefer the fresh form of influencer marketing on their social media channels.
Influencer Marketing in Today's Normal Digital World
The title of influencer could be given to anyone who could create an audience for your brand. An influencer can grow your brand visibility, increase your brand's trustworthiness, power sales, and enhance conversions.
Influencers in the digital world connect with their audience on social media platforms. The list of these platforms includes Instagram, TikTok, Twitter, YouTube, Personal Blogs, and much more. People tend to believe what an influencer says simply because they relate to them like normal people. They generate the power of word of mouth, however, on a much larger scale. This relatedness is often missing when the brand tries to endorse its products or services.
Influencer marketing could work in either of the three ways:
Influencers are paid to promote your product or services on their page
Influencers are bought onboard with a barter deal. They are offered products or services and are expected to create content for you

Influencers are bought on board to introduce new products/services and create related content for your brand. Again, the influencers are paid in terms of money and products/ services
As they say, everyone has a fair share of fame in today's digital world. It might be complicated for brands to find genuine and related influencers for their brand. However, when done correctly with the right team, influencer marketing can offer rewards better than any other marketing technique.



Influencer Marketing Strategies for Brands
There is no one way of getting influencer marketing right. Brands experiment with varied forms of content and influencers continuously over time to generate desired results. Here are a few of the most common ways to add an influencer voice to your marketing strategies.
1. Generate Sponsored Content
This is the most common way of bringing influencers on board with your brand. Sponsored content could either be paid for or, in many cases, generated for barter exchange. Connect with influencers you think will fit specific campaigns or your brand image. Establish a deal with them and get professional content for your brand. The influencer could offer images, videos, or blog posts depending on the deal you make with them. Image content adds little value to the results. On the contrary, video content would generate terrific results, given how video works well in the marketing segment.
Just roping in an influencer won't work. You must offer clear campaign ideas and the type of engagement you wish to receive with an influencer. Clear communication shall help you achieve better results. Sponsored content generates terrific results when marketed thoroughly by influencers and brands.
2. Reviews
It's no surprise that video testimonials work better than textual reviews. The best way to convince people about your product/service is by letting an influencer review it. Be it an electronic product, a cosmetic, a beauty product, or some food product, an influencer can be used to generate content for almost everything.
Here are a few ways to add influencers' reviews to your marketing strategies.
Send your product/service to influencers. Ask them to use it and review them with their audience

Create a campaign clearly showing testimonials before and after using your product/services.

Bring in influencers to create unboxing videos for your products and create vlogs using your products/Services

Offer influencer discounts to the viewers
Ask for raw videos from influencers, as they will fit your budget. Edit them using an online video editor and promote them extensively over your platforms.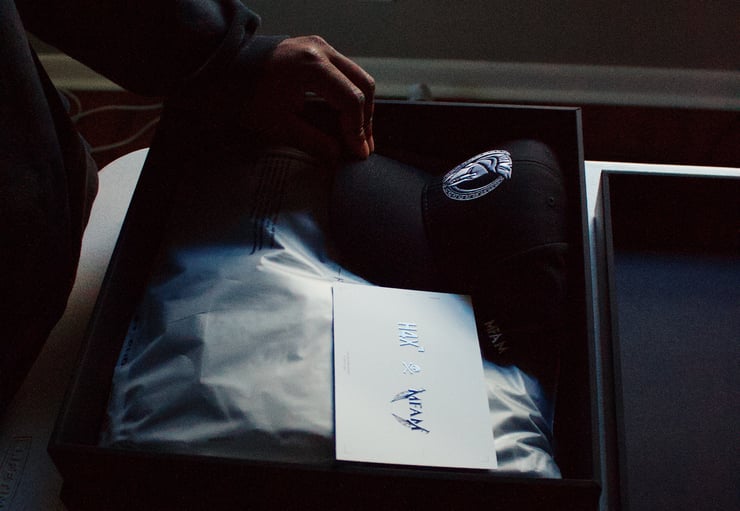 3. Competition and Giveaways
Giveaways can go a long way in influencer marketing by generating excitement, boosting engagement, attracting new followers, increasing brand awareness, providing valuable insights, encouraging interaction, and offering an incentive for consumers to try the brand's products or services.
Collaborate with influencers and ask them to host giveaways on their platforms. This is the easiest way to reach a larger audience and promote your product/services. Depending on your budget and needs, you can devise a giveaway plan that works best for you.
4. Takeovers

Get an influencer to take over your social media page for a day for special events and occasions. Fashion and cosmetic brands usually go for such takeovers during fashion weeks and special product launch events.

TikTokers, Instagrammers, bloggers, and YouTubers can be targeted for such takeovers. Change the overall theme with their aesthetics to increase resonance amongst people. Takeovers invite the possibility of reaching the entire influencer's network and, thus, when done right, can be a massive driver to an increase in followership and sales for your brand.

In your consideration, takeovers are suited for target audiences who are:

Interested in exploring new and unique experiences

Highly active and engaged on social media

Interested in influencer content and culture

Receptive to a change of voice and perspective on the brand's social media accounts

Likely to engage and share content with their own network

Already show an interest in your brand and its products or services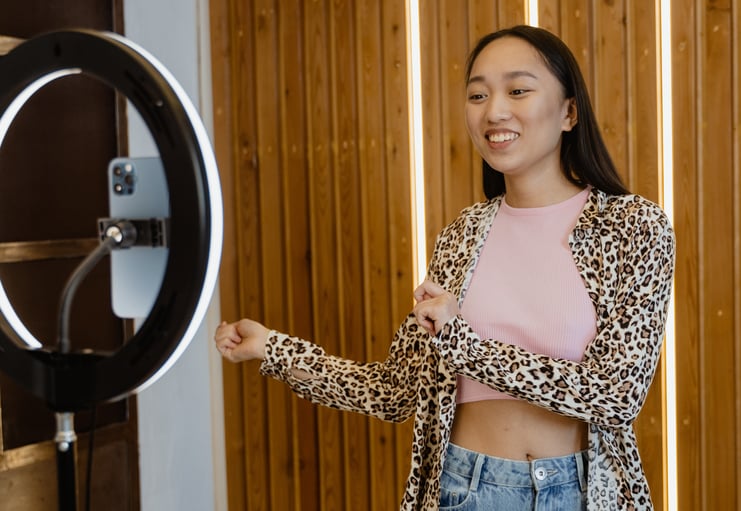 Wrapping Up: Be Open to Experimentation
These are some of the most common and easiest ways to board influencers. A well-established brand can go ahead and get long-term brand influencers for its brands. However, you don't have to make that move initially.
Experiment with various kinds of influencers and see what works best for you. Influencer marketing is quite simple on paper; however, it does get complicated when you start implementing it. The advice is to continue with a mix of strategies to find the best hack for influencer marketing that works for you.
Assessing Influencer Impact with Real-time Data
And when you want more confidence in how influencer marketing is truly impacting your brand campaign, there are always tools in the market to easily assess consumer demand online or find the next influencer fit to champion your brand.

Global brands leverage social media monitoring tools like Digimind to identify potential influencers who are discussing relevant topics, monitor what their followers are saying about their brand and its competitors, track brand mentions, hashtags, and keywords to gauge audience engagement, analyze influencer's performance and return on investment, and adapt campaigns and strategies based on insights gained from social listening.

Jared is a member of the APAC marketing team at Digimind. Besides hashing insights into content, he loves a good ol' sit-down of board gaming and film rhetoric. Catch him diving in other shenanigans on Instagram @jarrds