A Social Holiday Part 2: 5 Essential Tips for Travel Brands
We talked about mapping the customer's journey for the travel industry; now it's time to see how travel brands can hop on the social media bandwagon...and do it right!
1. Inspire, inspire, inspire!
With social media platforms like Facebook and Pinterest being the catalyst for people's travel plans, companies looking to optimize sales and engagement for the holiday season should aim to inspire such travel plans in their followers.
This means delivering inspiring content directly onto their news feed. As travel is a visual-centric activity, photos of iconic destinations, as well as tips for getting the most out of a getaway, are optimal. Like this Stretch or Splurge: Sydney Adventure web series by Scoot:
https://www.youtube.com/watch?v=AVwEMMPmT10
Content should inspire or resonate with the customers' desire to travel by placing them in the center of this experience.
Alternatively, the campaign can also evoke a strong emotional response that spurs the customer to share the content or remember the brand behind it. A great example is Momondo's Let's Open Our World campaign: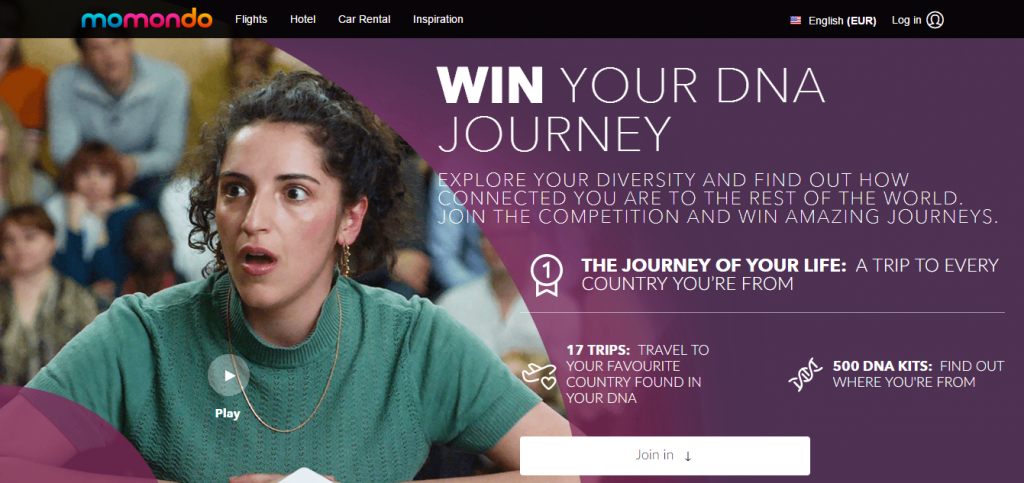 2. Mobile first
Last but not least, it's important for brands to consider the role of mobile-oriented behaviour in their customers, whether it's on their website or on their social media pages. Factors like visuals and load time should be adapted to the platform in order to attain that goal of "thumb stopping content".
3. Engage the conversation
Social media thrives on conversations and engagement. By initiating a 2-way conversation with their customers, travel marketers can build a strong and engaging relationship.
However, marketers should also take care to avoid a "hard sell" angle, and instead engage in these conversations as a knowledgeable and travel-inspiring participant in the field.
On owned channels, brands can post seasonal content that invites followers to interact and share them: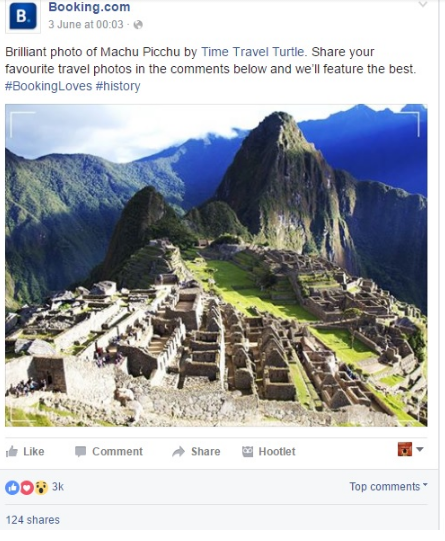 On non-owned channels like forums, brands should exercise extra caution to be as non-intrusive as possible, as users would be wary of branded content.
Reddit Ask Me Anything (AMA) is a great way of conversing with forum users, as employees can engage in candid conversations about the inner workings of the brands. This also helps to build trust in your customer base, as a brand that is open to feedback.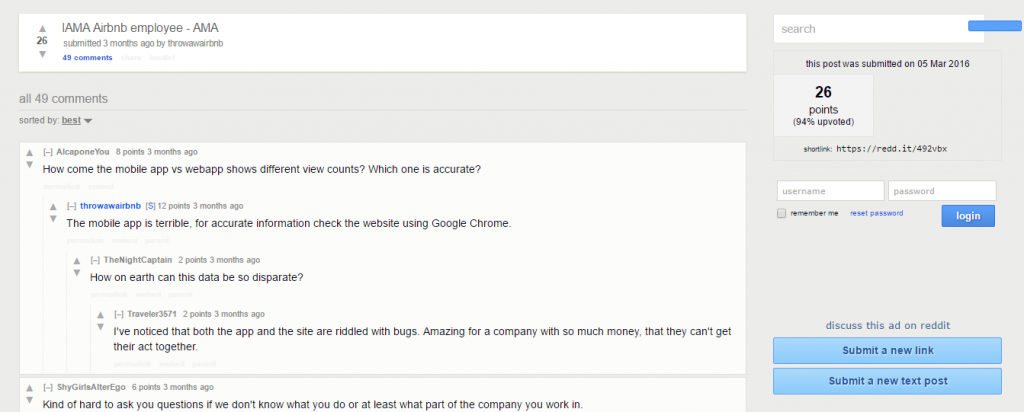 4. Understand what your customers are searching for and give it to them.
A simple Google search speaks a thousand words on what your customer needs or wants… and how you as a brand can plug the gap.
Whether it's the right travel insurance or which hotel to book, addressing these concerns through your content will help you increase your relevancy, as well as direct customers to your website. Listening and understanding your customers helps you better respond, such as whether to create more content for education or inspiration.
5. Listen to the online chatter
While a fair amount of interactions occur on owned channels for B2C industries, especially the travel industry, a far greater amount of it occurs outside a brand's owned channels, such as travel blogs and vlogs, personal social media accounts, and forums like TripAdvisor and Reddit travel subforums.
This is where a sound social listening plan is key. Knowing what trends and conversations to track goes a long way in ensuring that brands pay attention to the right details. More importantly, feeding it back to relevant teams such as product development and customer service can also enable brands to rise above their competitors.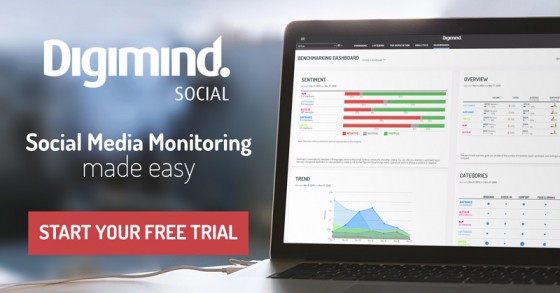 Melissa is a digital advocate who loves diving into the latest trends in digital and social media. Since joining Digimind's marketing team in 2015, she has written studies for over 15 industries in Asia Pacific. When she is not telling stories about data, Melissa can be found exploring her favourite cafes and hangouts on Instagram @chuepachups.