4 Tips to Streamline Your Influencer Marketing Efforts
In today's attention economy, influencer marketing has become mainstream for brands big and small. Content creators with a staunch following are now an integral part of the marketing mix for brands to amplify their niche reach and engagement.
In fact, recent statistics suggest 93% of brands have used influencer marketing in their overall marketing strategy, which means only 7% have yet to invest in this channel. Furthermore, people tend to trust their favorite creators, with 8 out of 10 consumers having purchased something after seeing it touted by an influencer.

Put simply, influencer marketing works. However, managing such campaigns can be time-consuming and complex, especially if you're working with multiple micro-influencers or continually investing in creator content.

To maximize the ROI from your influencer marketing efforts, it's important to optimize the workflow for smoother and faster execution. Keep reading to learn four effective ways to streamline your influencer marketing efforts and achieve better results.

1. Keep Track of Influencers Who Are Potential Fits
There are plenty of platforms that help you find influencers in your niche and filter them as per your requirements and budget. But for ongoing influencer marketing efforts that involve a series of campaigns, finding the right influencers, again and again, is a tedious process that can be avoided.

To streamline this process, you can set up influencer tracking with Digimind's influencer identification solution. It lets you search for influencers across various social media platforms such as Twitter, Instagram, Facebook, and YouTube and filter them based on various criteria, including location, audience demographics, reach, engagement rates, number of followers, and more.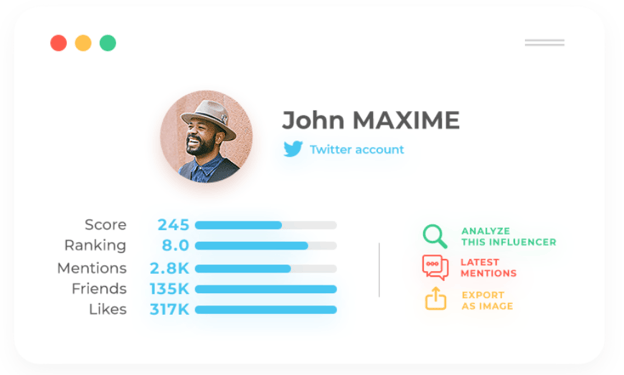 Then, you can add relevant ones to a list to track their performance over time. You get real-time data on the influencers' engagement rates, reach, and follower growth, which can help you quickly evaluate the effectiveness of their content. This makes it easy to determine the right partner for your upcoming campaigns.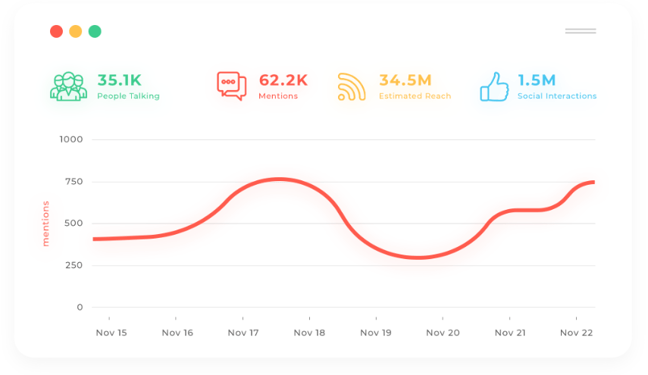 2. Create an Easy-to-Update Campaign Brief Template
When working with multiple influencers, it can be difficult to ensure that everyone is on the same page and that your brand messaging is consistent across the board.

That's where templatizing your campaign brief can help.

Create a centralized campaign brief that includes all the information your influencers need to craft content that aligns with your brand's value proposition, messaging, and marketing goals. Include any relevant hashtags, branding guidelines (color, typography, tone, etc.), and key talking points that you want your influencers to include in their posts.


To create an effective, easy-to-update campaign brief template:
Begin with a basic template: Start by creating a basic template that includes all of the essential information that you want to communicate to your influencers. This will serve as the foundation for all of your campaigns.


Customize for each campaign: As you plan individual campaigns, tailor your template to include the specific needs of each campaign. This might include adding/removing sections, updating the objectives and timelines, or adjusting the requirements for the type of content and call-to-action you're looking for.


Use clear and concise language: Ensure your brief is written in clear and concise language that's easy for your influencers to understand. Avoid using jargon that might confuse your influencers or make it difficult for them to create the required content.


Provide examples: Whenever possible, provide examples of the type of content you're looking for. This could include screenshots from past campaigns, competitor references, or video demos of your products.


Check out this great influencer brief template from Upfluence — make a copy and customize it for your campaigns. Here's another one from Klear.

3. Manage Your Influencer Roster on a Centralized Platform

Another tricky snag that comes up when working with several influencers at the same time is managing them effectively. When collaborating at scale, centralizing all communication helps avoid chaos and move things faster.

For this, you can use an influencer collaboration platform like Popular Pays that lets you start conversation threads to brainstorm creative concepts and easily share posting requirements with creators.
Whatever solution you decide on, take heed to formulate a standard policy and assemble a team to combat any technological mishaps, making sure your risk intelligence model is working to nip threats in the bud all year round.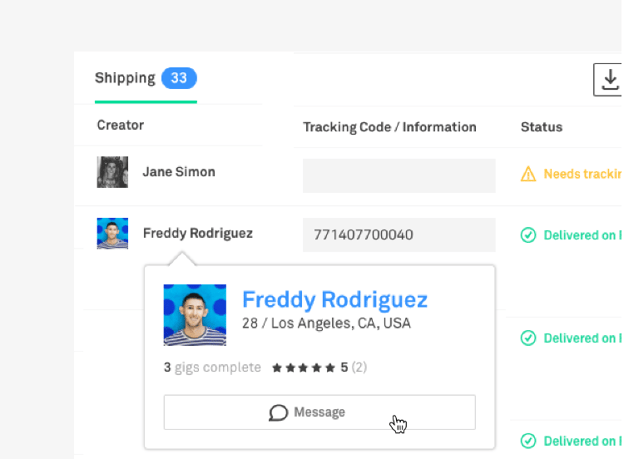 You can segment your roster by tags for easier management. The platform provides a streamlined way to vet creators, share pricing details, handle payments and contracts, track pending content and due dates, and aggregate all of your content assets.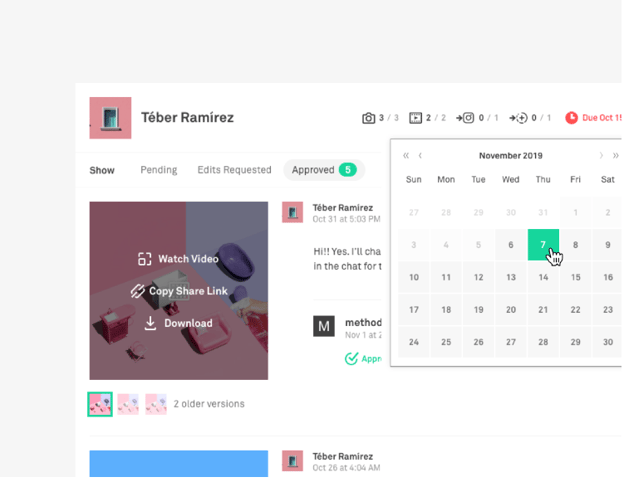 It also offers flexible permission control that lets you control how your team internally collaborates on campaigns. All in all, Popular Pays makes for a great platform to centralize influencer collaborations and streamline your team's influencer marketing ops.
4. Monitor Key Metrics on a Dashboard

When you have multiple influencers working with you to market your products, keeping a close eye on how their work drives results is crucial to know you're not squandering your budget.

A great way to do this is by using a dashboard for continuous campaign monitoring and analysis. Digimind makes it easy to track key metrics and spot areas of improvement in real time. You can monitor the status of your goal achievements and identify top-performing influencers to plan future campaigns. You can segregate your campaign analyses based on location, media, and various other parameters on a custom dashboard that gives you quick visibility into the performance of your campaigns.

The Campaign Analysis feature also lets you benchmark your campaign performance against past campaigns and competitors. You can compare multiple campaigns side-by-side to see how they are performing relative to each other. This can help you identify which campaigns are generating the most engagement and which influencers are driving the most results.

Overall, a dashboard helps you stay organized and make informed decisions about your campaigns. By tracking your campaigns in real time and providing insights on the data, Digimind enables you to pinpoint your best influencer campaigns and emulate their success in a data-driven way.
Wrapping Up
Systemizing your influencer marketing workflow will help you save time, increase your team's efficiency, and achieve better results from your campaigns.

Whether you're continually investing in influencer marketing or working with multiple creators simultaneously, putting the above tips into practice will help you optimize your workflow and earn stronger returns.

Tim Ferguson is a writer and editor of Marketing Digest. He enjoys writing about SEO, social media, and online reputation management for businesses. When he is not writing and editing for Marketing Digest, he spends time on learning more about content marketing and getting better at it. You can get in touch with him on LinkedIn.