#SEAGames2015 Social Media Scorecard
The 28th Southeast Asian Games officially ended on 16 June and sportsmen and sportswomen across the region did their respective countries proud by bringing home the medals. Congratulations Thailand, Singapore, Vietnam and Malaysia for taking the top 3 spots for most number of medals won!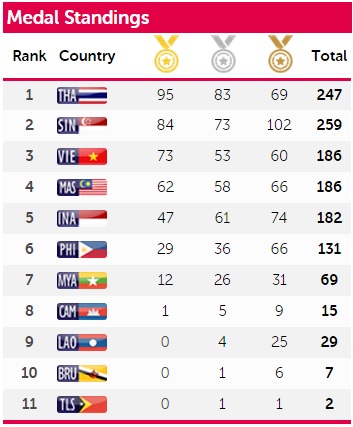 (credit: http://results.seagames2015.com/)
But who were the real winners on social media?
Using our new Top Hashtags feature, we were able to find out that Singapore and the Philippines were the most active in expressing their love for sports on social media. #labanpilipinas and #oneteamsg dominated #SEAGames2015 related conversations, at 3K and 1K mentions respectively.

Let's see how the individual sports fared across social media.
Interestingly, team sports tended to fare better when it came to the amount of conversations happening around them.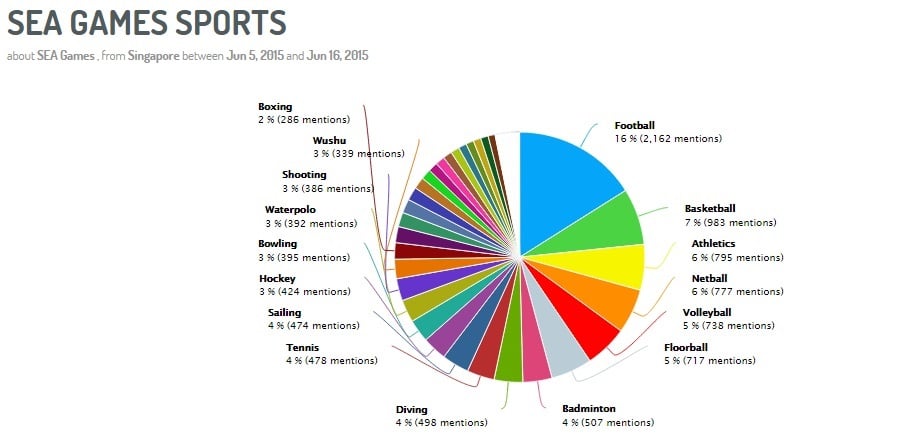 Football remained in the hearts of Singaporeans, while at the regional level, a different kind of battle was taking place:
On 8 June, three days into the SEA Games, netball scored first place with approximately 8, 500 mentions.


However, come 9 June, football and volleyball overtook it and the battle to come up tops lasted through to 13 June, with both sports consistently taking top spots. Their winning streak finally ended on 14 June, when basketball came into the limelight.
Overall, the 28th SEA Games consistently raked in over 10K mentions daily, with conversations peaking at 29K on the last day on 16 June. We certainly had an exciting time watching it. See you at the next SEA Games!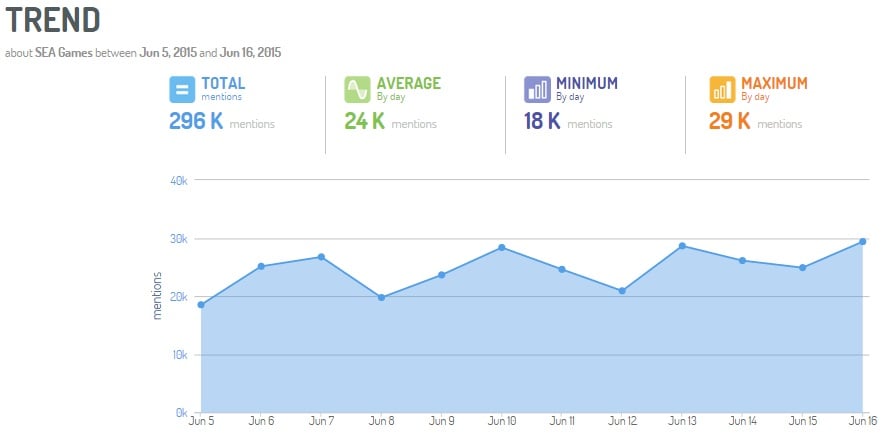 To find out how to get data driven insights like these, click here for a live demo on Digimind Social.
I'm a marketer by day and a writer and content creator by night. At Digimind, I oversee content and events for the Asia Pacific market. AMA about social media!