Our Top Tweets of the Week | 06.03.16 #SocialMedia
Over the last couple of days (06.01.16 - 06.03.16) we've been at the Social Media Strategies Summit in NYC. We've heard some fascinating insights and met some amazing social minds, our heads are well and truly overflowing with new ideas. Because it has been such a fantastic event we thought this week we would share with you our top picks of the best Tweets from the first day of the event.
These Tweets only scrape the surface, so if you want to dive head first into the wealth of wonder that has been shared check out #SMSsummit on Twitter!
❶
WHOA! @DailyMail has a 10-person #Snapchat team to manage Discovery content! via @JOSHMRICHMAN #SMSsummit pic.twitter.com/B7FPW9XSh6

— Ryan Peña (⌐■_■) (@iRyanPena) June 2, 2016
❷
Have fun with social. Be transparent, honest and empathetic. #SMSsummit #socialmedia

— Ashley Witz (@witzash) June 2, 2016
❸
The Daily Mail Perspective: 1. Identify 2. Find Your Audience 3. Use Real-Time Data 4. Introduce 5. Enhance Audience #SMSsummit

— Why I Social Consulting (@WhyISocial) June 2, 2016
❹
Doing social right 👌🏼 @JoshMRichman #SMSsummit pic.twitter.com/Haal5BWtRS

— Kiersten McFarland (@kiersten_mcf) June 2, 2016
❺
Data isn't just something to help you decide on content, it's a resource in crafting responses @Dan_Soschin #smssummit

— Chris Barrows #Whateverittakes (@CBarrows) June 2, 2016
Has something else caught your attention in the Twitter sphere? Drop us a line below so we can produce more of what you love!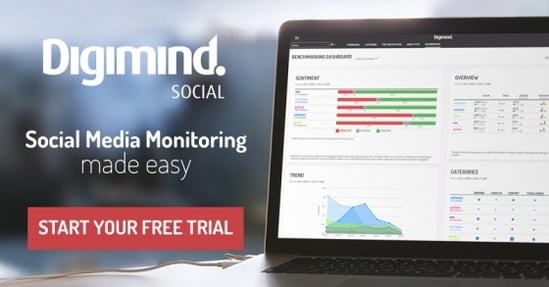 Marketing Manager @digimindci. Passionate about big data & social marketing. Photography, music and hiking lover