Celebrating Chinese New Year 2018 on Social Media
Chinese New Year festivities began over the weekend, and internauts wasted no time in celebrating, be it by posting new year's greetings online, or sharing pictures of the traditional food they feasted on.
Curious to see how internauts in Hong Kong, Indonesia, Malaysia, Singapore, and The Philippines marked the occasion on social media, we monitored online discussions around Chinese New Year from 15 to 18 February 2018, the first (and most celebrated days) in the region, via our social media monitoring platform, Digimind Social.
(Data collected is based on public posts around the topic of Chinese New Year in English and Mandarin.)
While the most posted dish varied by country (surprise, surprise),striking similarities were also found among celebrants across all countries:
Chinese New Year related discussions peaked around 15 and 16 February 2018
"Traditions and activities" was the most discussed topic related to Chinese New Year
In the week leading up to Chinese New Year (7 - 14 February 2018), Digimind's propriety Top Reputation feature, which identifies the search terms most often looked for by internauts, revealed "horoscopes" and "animals" as one of the most commonly searched terms related to Chinese New Year. Interestingly, internauts also searched for "2019"; talk about planning for the year ahead!
More trends and insights in the infographic below: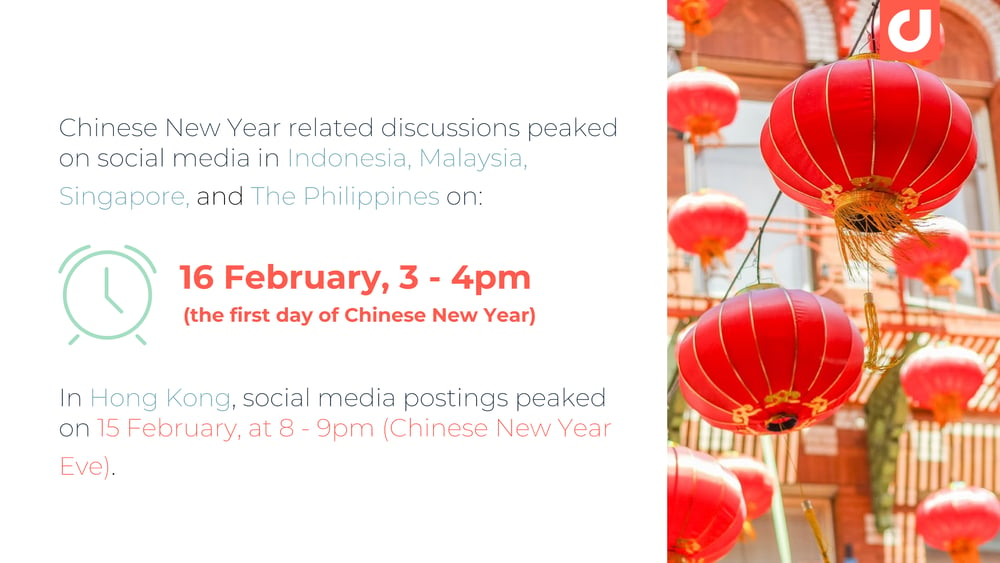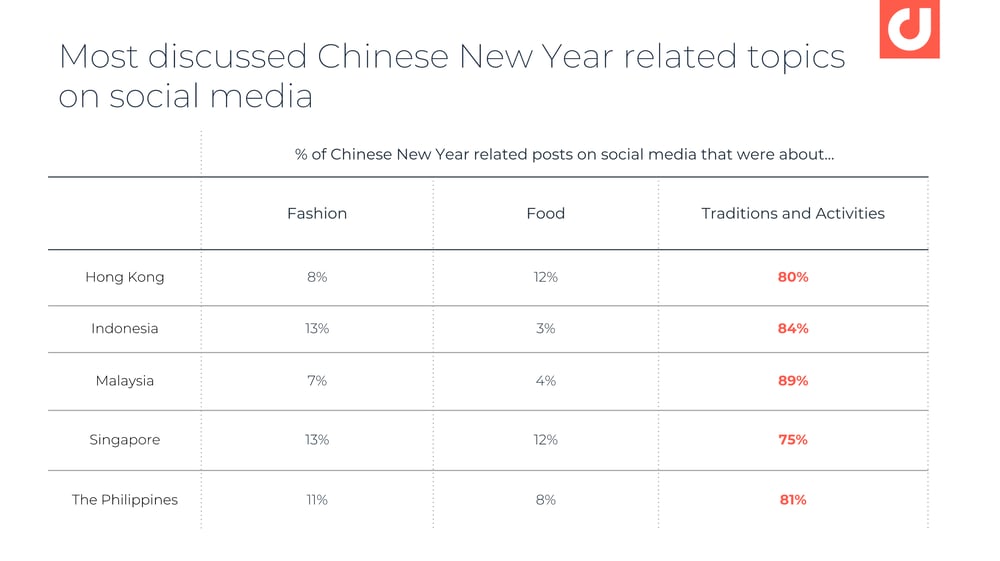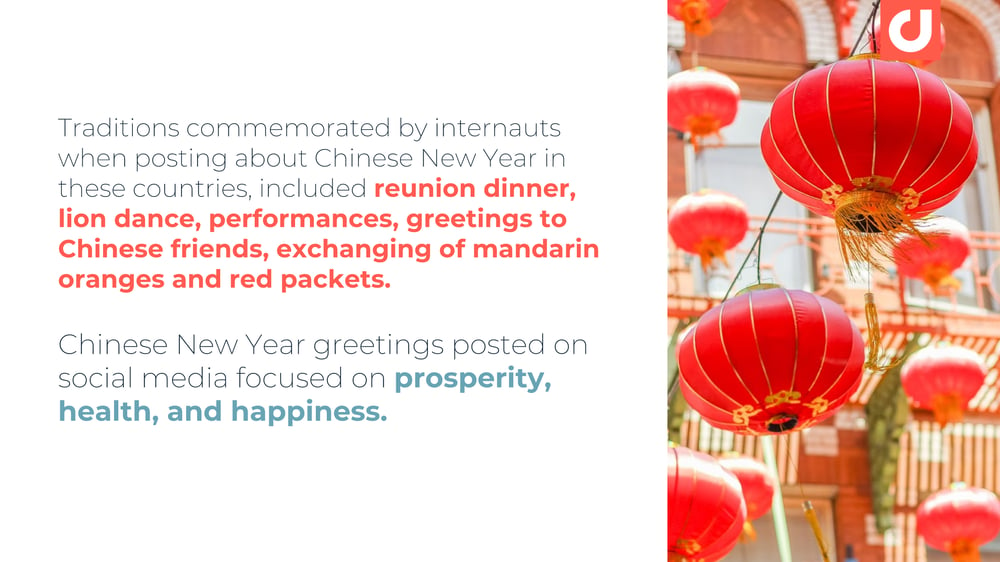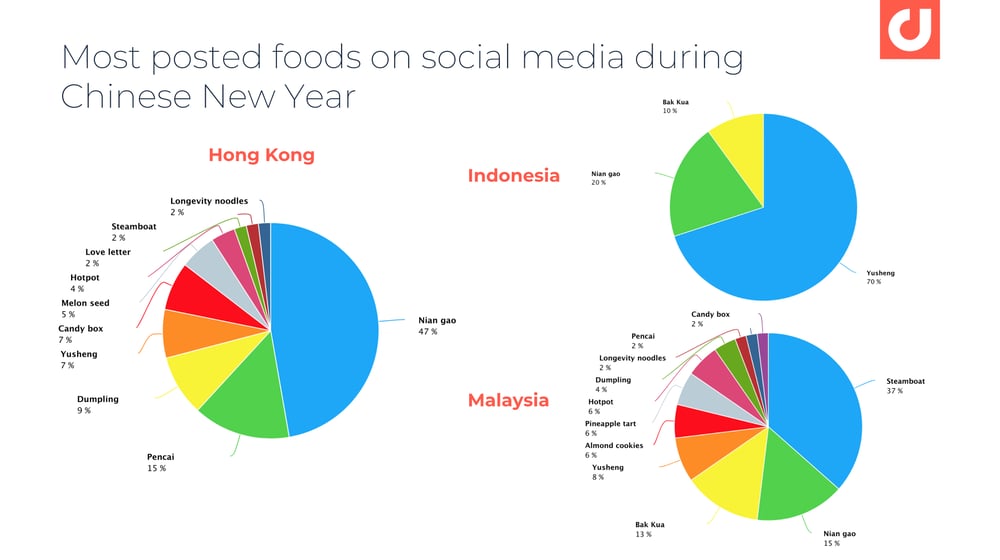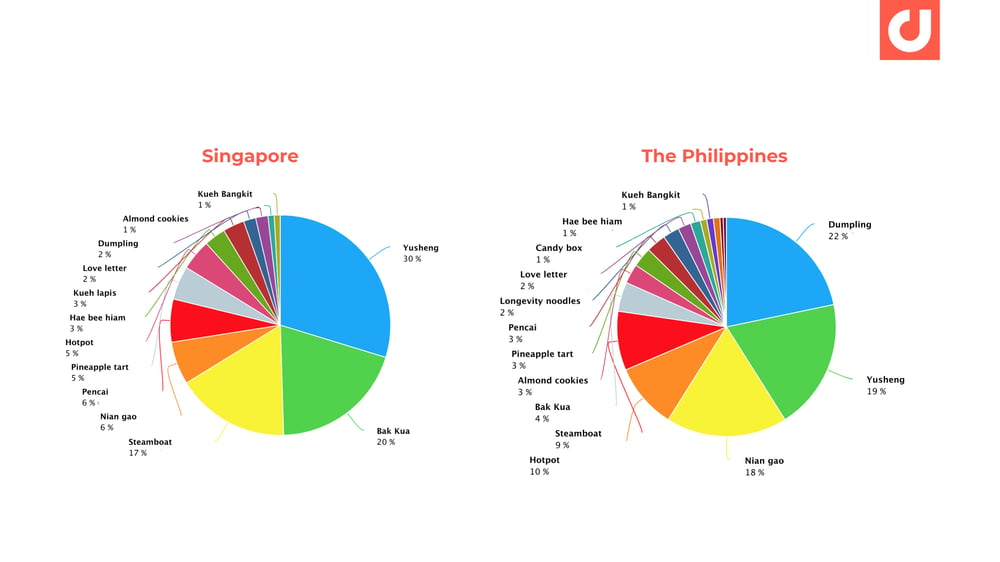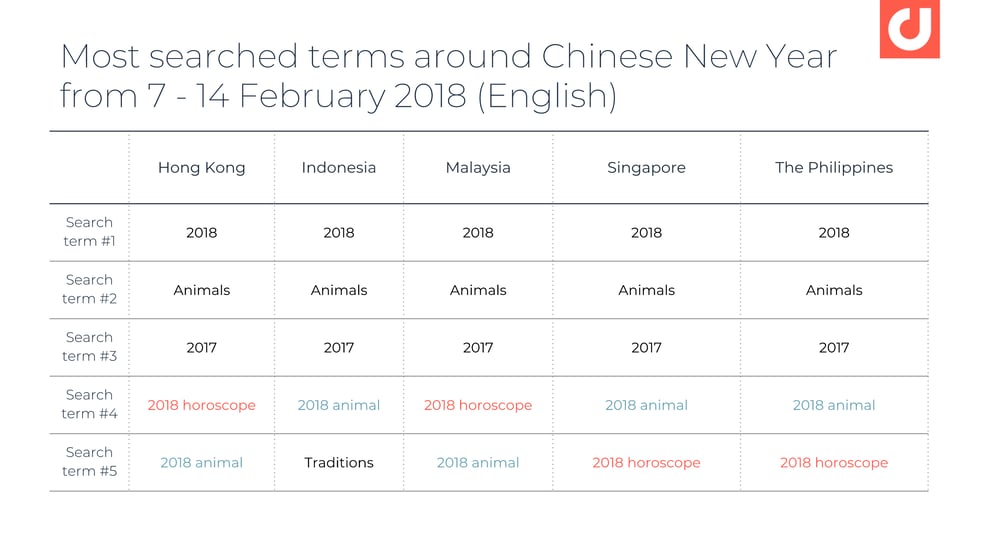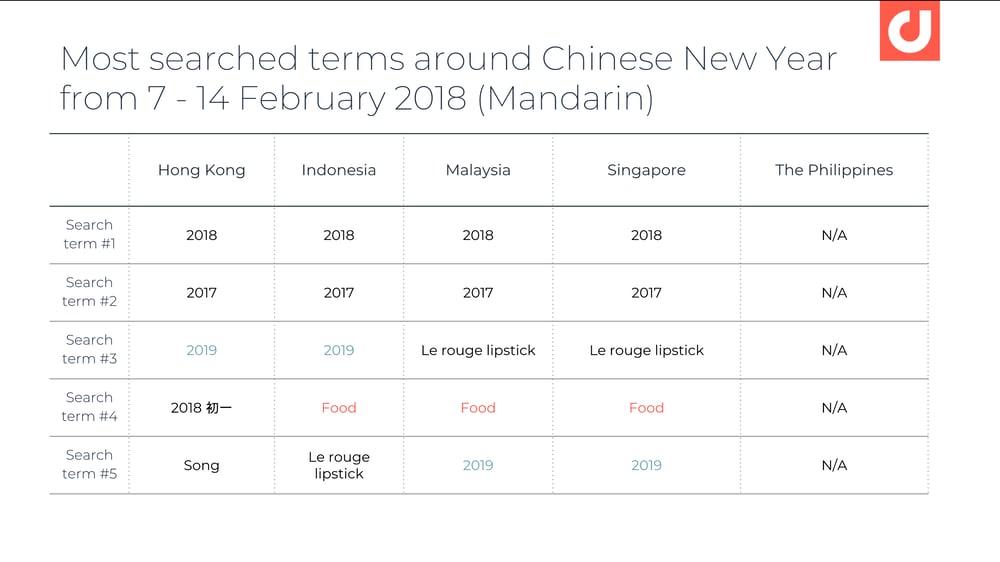 For brands, especially international and regional ones looking to gain a foothold in the local market, festive occasions like Chinese New Year, are a great opportunity to connect with consumers, by positioning themselves as part of, or celebrating the culture with them. Therefore, having a good gauge of what is trending and relatable, is essential to creating content that is engaging and ahead of the game on newly emerging topics.
With such occasions happening once a year, keeping an eye on past trends and celebrations, is also useful for calibrating strategies for the coming years.
Bonus: Want to see how you can gather and aggregate insights from social media in real time? Get your demo with Digimind Social!
Melissa is a digital advocate who loves diving into the latest trends in digital and social media. Since joining Digimind's marketing team in 2015, she has written studies for over 15 industries in Asia Pacific. When she is not telling stories about data, Melissa can be found exploring her favourite cafes and hangouts on Instagram @chuepachups.