Asia's Top Tweets of the Week | 29.07.2016 #ContentMarketing
Content is king in today's day and age in marketing. But how can brands reign supreme in the race to showcase their expertise with shareable, enticing content?
From delivering the right content to your customers, to pointing out potential opportunities for B2C and B2B brands, here are the top tips (or tweets) for excelling in content marketing, courtesy of our tweet leaders in Asia Pacific:
❶ The status quo of content marketing
These 5 Charts Show The State Of Content Marketing Today https://t.co/Ctui7CX9oj

— YUREE HONG (@YureeHong17) June 20, 2016
❷ SnackNation's success story
Growth Everywhere - How 10X Content Marketing Got SnackNation 10x in ARR in 1 Year — 10x content that gives 1/3 of… https://t.co/qAd41uWmTz

— Ryan Davis (@ryan_swadesi) July 26, 2016
❸ Why content marketing must own social media
Why content marketing must own social media #contentmarketing #socialmedia #communication https://t.co/lBZxUsNdwc pic.twitter.com/OkaybAmv3e

— Andrea Edwards (@AndreaTEdwards) July 25, 2016
❹ Cost effectiveness of content marketing
#content_marketing costs 62% less than traditional marketing. pic.twitter.com/vDwguQdOww

— Amin Feyzpoor (@AFeyzpoor) July 25, 2016
❺ Harnessing content marketing for business objectives
How to Use Content Marketing to Sell Products Online https://t.co/uG6CiuLLlF #ecommerce #contentmarketing #content pic.twitter.com/MytfxMD4ai

— Jeff Bullas (@jeffbullas) July 28, 2016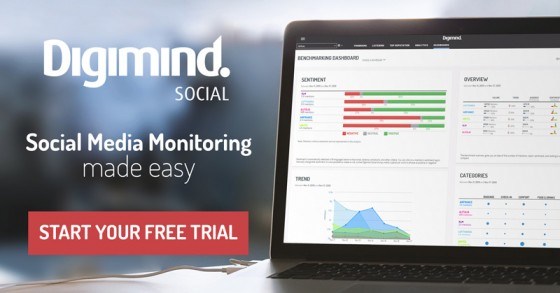 I'm a marketer by day and a writer and content creator by night. At Digimind, I oversee content and events for the Asia Pacific market. AMA about social media!