Asia's Top Tweets of the Week | 23.09.2016 #Twitter
Twitter finally unrolled a highly anticipated update this week - its 140 character count limit no longer includes links, images, and videos! Naturally, marketers, Tweeters, and marketers who tweet all got excited. After all, it's been a long time coming.
We've rounded up the 5 best practices and case studies you need to tweet away (you're welcome!):
❶ A low-down on the much awaited Twitter update.
Twitter's Relaxed Character Limits Have Finally Arrived https://t.co/pgQ08nM5xP What Say You? #socialmedia #smm pic.twitter.com/mdRfbtrJLr

— Nicolina Wroblewski👩‍💻🤸‍👩‍👦🧘‍🌏👩‍💼🏋‍♀ (@TheMissNicolina) September 20, 2016
❷ How to make every character count.
How to Maximize Your Tweets with Twitter's New Character Counts https://t.co/fSdco0XTPB #SMM https://t.co/yo7Pr47ks5 via @ChrisHodgeman

— Amit Verma (@AmitVAngel) September 21, 2016
❸ 8 ways to unlock Twitter's potential for your next marketing campaign.
8 Compelling Ways To Tell 140 Character Stories On #Twitter
https://t.co/W5b5hh4Q5E #Twittertips #smm #socialmedia Marketing @jeffbullas

— Chowkidar Nitesh Mishra (@niteshmishra_) September 21, 2016
❹ Tuning in live on social.
Two million people streamed the #NFL on Twitter last night and loved it https://t.co/jTqu4V7WEm #smm #socialmedia pic.twitter.com/rjCRHfZ9Lx

— Sarah Brewer (@BrewerVASocial) September 17, 2016
❺ What are the limits marketers need to be aware of?
[#digitalmarketing #smm] Marketingland: Twitter's relaxed character limit doesn't apply to ads, but there's a work… https://t.co/opZthzUxBE

— Marsook_kp (@Marsook_Khaleej) September 20, 2016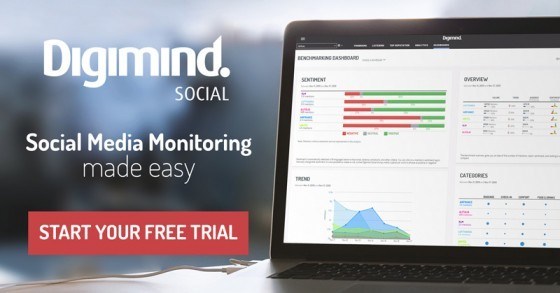 Melissa is a digital advocate who loves diving into the latest trends in digital and social media. Since joining Digimind's marketing team in 2015, she has written studies for over 15 industries in Asia Pacific. When she is not telling stories about data, Melissa can be found exploring her favourite cafes and hangouts on Instagram @chuepachups.