Asia's Top Tweets of the Week | 12.08.2016 #InfluencerMarketing
Influencer marketing is all the rage on social media. In an age where customers trust word of mouth reviews over celebrity endorsements, how can marketers truly leverage an influencer's following? What about tracking an influencer's social media posting to your business ROI?
How to take your brand-influencer relationship to the next level
Excellent post from @rhiainm on how to work with influencers. A must-read for all marketers using social media: https://t.co/uhqa4EMhzw

— Simon Kemp (@eskimon) August 11, 2016
How to up your social ROI with influencer marketing
How To Get Results From #Instagram Influencer #Marketing https://t.co/qmce9AGB1W via @jeffbullas cc : #SMM @hashNetworK

— Aby Joseph (AJ) (@abyjp) August 7, 2016
LinkedIn becomes the latest social network to adopt video and influencers
Influencer #video come to LinkedIn- https://t.co/Pt6rPiw5Wn by @jillianiles #Influence #LinkedIn #Socialmedia #SMM

— Dr Kushal Sanghvi (@drkushalsanghvi) August 10, 2016
Valuable lessons for marketers
What I Learned During My Retreat from Influencer Marketing https://t.co/tDiJvXkorM #sm #smm

— Social Media Buffer (@smbuffer) August 10, 2016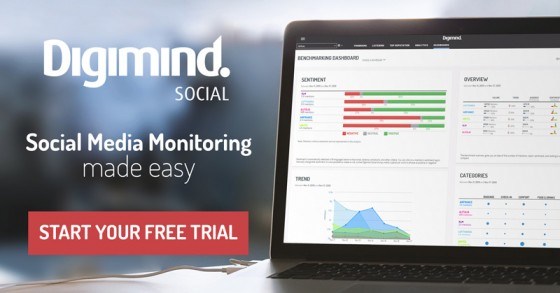 Melissa is a digital advocate who loves diving into the latest trends in digital and social media. Since joining Digimind's marketing team in 2015, she has written studies for over 15 industries in Asia Pacific. When she is not telling stories about data, Melissa can be found exploring her favourite cafes and hangouts on Instagram @chuepachups.