Asia's Top Tweets of the Week | 02.09.2016 #Data
Data is one of the biggest diving forces in marketing today. To quote the famous Dan Zarella, "marketing without data is like driving with your eyes closed."
Whether it's calculating your ROI, or figuring out the direction of your next campaign, here are 5 top tips for opening your eyes to the world of big data from Asia Pacific's top tweeters:
❶ The 3 stages of social data intelligence for businesses.
How to turn insights into action? The 3 stages of social data intelligence for businesses: https://t.co/UfMMdjLQpx pic.twitter.com/m0mdOtH0ol

— Hootsuite APAC (@HootsuiteAPAC) September 1, 2016
❷ Why universities need to hop on the big data bandwagon.. and how.
Marketing for universities: the need for smart marketing data via @TrinityP3 https://t.co/s3tiyMw4hh #universitymarketing

— Darren Woolley (@darrenp3) September 1, 2016
❸ What are the biggest challenges in data in the marketing industry?
The digital marketing industry is still struggling to realise the data-driven revolution https://t.co/PNN4Io8gZW

— Damien Cummings (@DamienCummings) August 31, 2016
❹ Best practices for conducting a social media analysis.
How to conduct real social data analysis and use it to modify your campaigns https://t.co/wmphmUTXmi #SMM pic.twitter.com/vvs4c8xrbN

— Chris Hodgeman (@ChrisHodgeman) August 30, 2016
❺ How to make sense of data.
Data Lakes: Safe Way to Swim in #BigData? https://t.co/eRyvlk8kAx #integration https://t.co/wC2544oIdd RT @bobehayes

— Sandeep Raut (@rautsan) August 28, 2016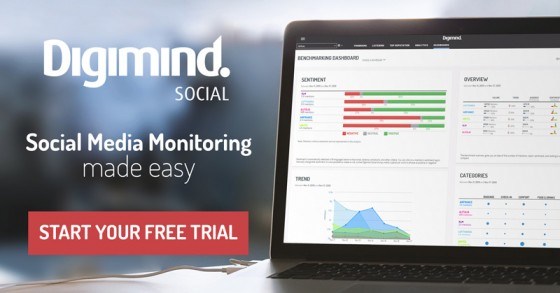 Melissa is a digital advocate who loves diving into the latest trends in digital and social media. Since joining Digimind's marketing team in 2015, she has written studies for over 15 industries in Asia Pacific. When she is not telling stories about data, Melissa can be found exploring her favourite cafes and hangouts on Instagram @chuepachups.