Asia's Top Tweets of the Week | 24.06.2016 #SocialMedia
It's that time of the week again, when we round up words of wisdom about all things digital by Asia Pacific's top Tweeters. This time, we cast the spotlight on social, and how brands can leverage different platforms:
❶
10 of the Best #Brands on #Snapchat Right Now (And Why They're So Great) https://t.co/TCMQ3ql8wd #SMM pic.twitter.com/OWrZtd06SG

— Samuel Pavin 🤓 (@SamPavin) June 20, 2016
❷
How Does Your #Brand Stack Up On #Facebook, #Twitter, And #Instagram? https://t.co/4w5uZCDnTF via @forrester #SMM

— Varun Kumar 🎶 (@DigitalVK) June 16, 2016
❸
Top $$$ > What Cadbury learned spending 1/2 one brand's digital budget on #Snapchat https://t.co/KTTYuKapkc @digiday pic.twitter.com/F6Zg4hqcgd

— ᴡᴀʟᴛᴇʀ ᴀᴅᴀᴍsᴏɴ (@adamson) June 17, 2016
❹
Via @JasonFalls Infographic: How Snapchat Can Expand Your Brand https://t.co/YOnt4iNice #SMM

— Jacinta Croagh (@Croaghie) June 21, 2016
❺
Authentic brands that present a believable story easily conquer the internet. https://t.co/sREho5Kbl3

— Michel Mommejat (@Michelsan) June 23, 2016
We hope this week's top tweets have inspired you! TGIF.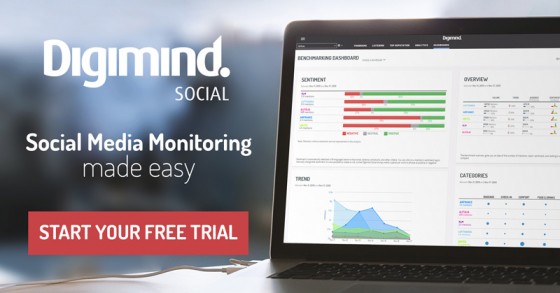 I'm a marketer by day and a writer and content creator by night. At Digimind, I oversee content and events for the Asia Pacific market. AMA about social media!