Asia's Top Tweets of the Week |13.05.2016 #SocialMedia
What a week it's been for social media. With the spotlight cast on Instagram's new logo and layout, let's see what Asia Pacific's marketers had to say (or tweet) about the popular photo sharing platform - and how to master it!
❶
Instagram Unveils New Look - Both Inside and Out https://t.co/TYeajx5jMl #socialmedia #smm pic.twitter.com/DAhvvy450u

— Andrew Hutchinson (@adhutchinson) May 12, 2016
❷
How To Use Instagram To Attract B2B Customers https://t.co/Ja97j7aRVb #socialmedia #b2b #smm

— A r a y u (@Nega_ARe) May 8, 2016
❸
How Will Instagram's Feed Algorithm Work – And Should #Brands be Concerned? https://t.co/ceqdDuZndW #smm #Instagram pic.twitter.com/oBthlXBUpR

— Sarah Brewer (@BrewerVASocial) May 7, 2016
❹
How #Instagram's New Algorithm Will Change Influencer Marketing | https://t.co/1tfhjmMglj | @socialmediaweek #SMM pic.twitter.com/Ab5M2uhWwO

— Christina Knock (@S3aKay) May 4, 2016
What other changes lie ahead for the social media landscape? Tweet us!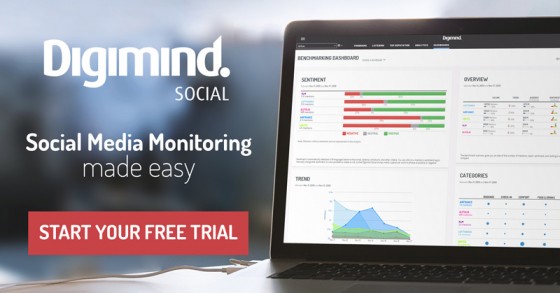 I'm a marketer by day and a writer and content creator by night. At Digimind, I oversee content and events for the Asia Pacific market. AMA about social media!