A Timeline of How America Spent Mother's Day
For logistical reasons, Mother's Day happens to be one of the most celebrated American holidays of the year—if not the most celebrated American holiday of the year. Unlike Christmas or Easter, Mother's Day isn't faith-based, and unlike Thanksgiving, it doesn't rely on privilege or one's ability to afford a feast. All this holiday requires is an appreciation for your mom on the second Sunday of May. Using Digimind Social, in the spirit of that appreciation, we've put together a timeline of how the average American spent Mother's Day this past weekend.
Wednesday through Saturday:
While some folks celebrated Mother's Day early, brands largely dominated social chatter throughout the days leading up to the holiday. From Wednesday to Saturday, most Mother's Day related mentions involved promotions, sales, giveaways, and other methods of spiking engagement for the weekend.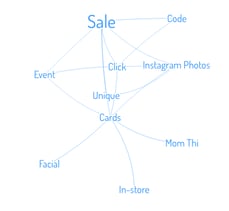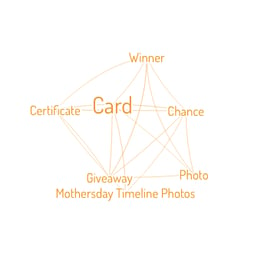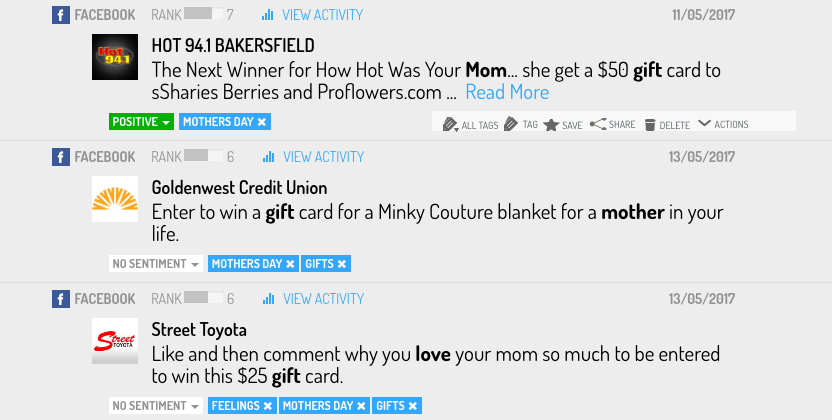 Mother's day morning:
Most users greeted their followers in the morning with obligatory "Happy Mother's Day" posts. Albeit earnest and sweet, these posts were often light and formulaic—a hashtag, a shoutout to mom, and maybe a picture of their special lady. These mentions peaked at around 11am.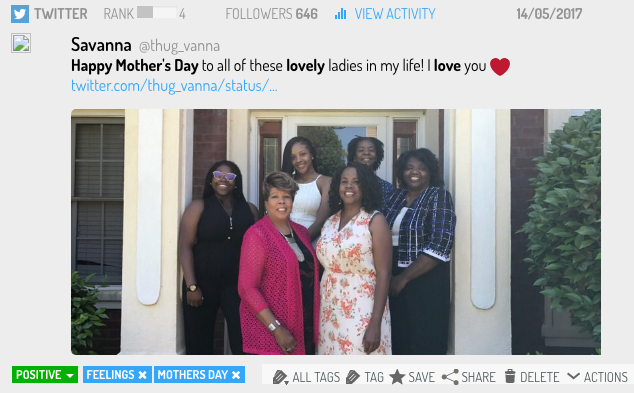 Early afternoon:
As we monitored all Mother's Day mentions for this study, we made it a point to create a query entitled "outings." We wanted to know where and the average American celebrated the holiday. Given that Mother's Day is always celebrated on a Sunday, we included keywords related to going to church. However, as you'll see in the clusters below, most of the mentions collected pertaining to the "outings" query referenced keywords that we set surrounding the idea of going out to brunch. These mentions peaked around 1pm.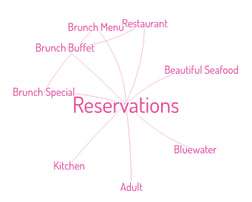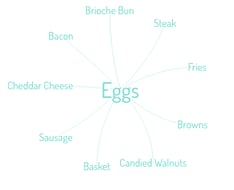 Late afternoon through the evening:
Although mentions and chatter fluctuated throughout the morning—while folks were offline and actually spending time with their mothers—users steadily took to social media later in the day to share their feelings about the women in their lives.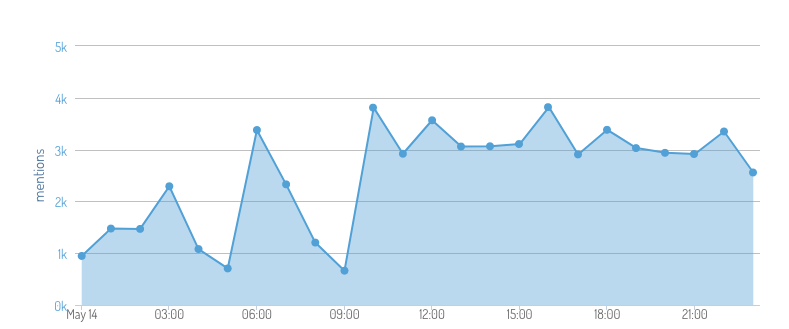 Sentiment was overwhelmingly warm throughout the day, with 93% of mentions being positive and only 4% being negative (3% being neutral).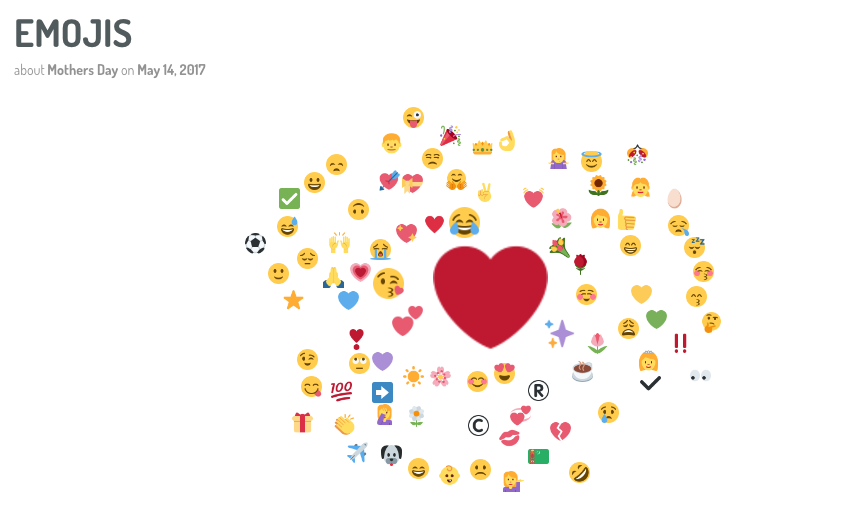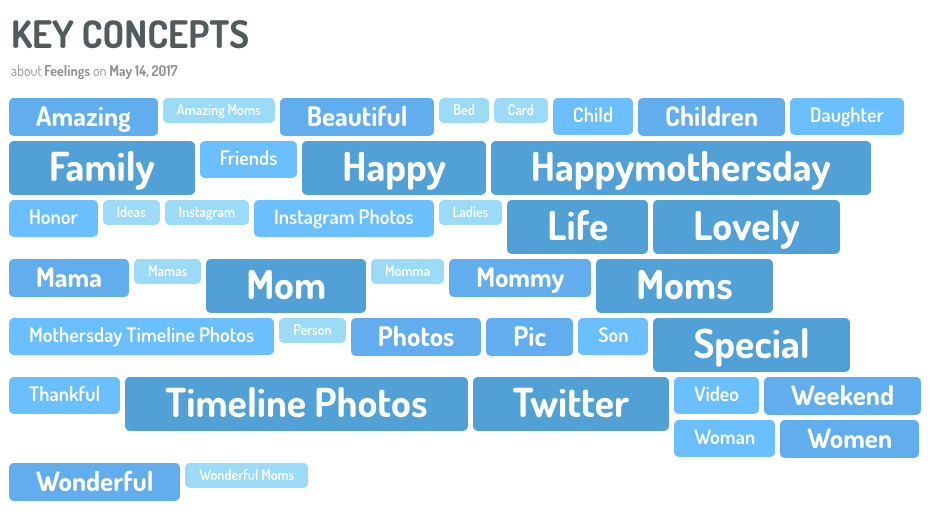 Of the different kinds of brands that were active on Mother's Day, editorial publications capitalized on the holiday the most, crafting their content to cater to the occasion.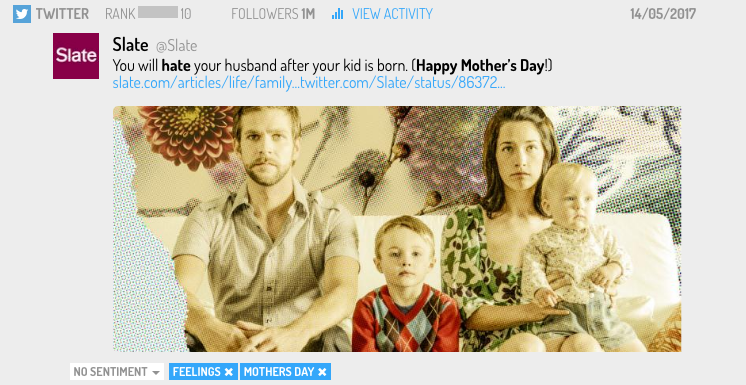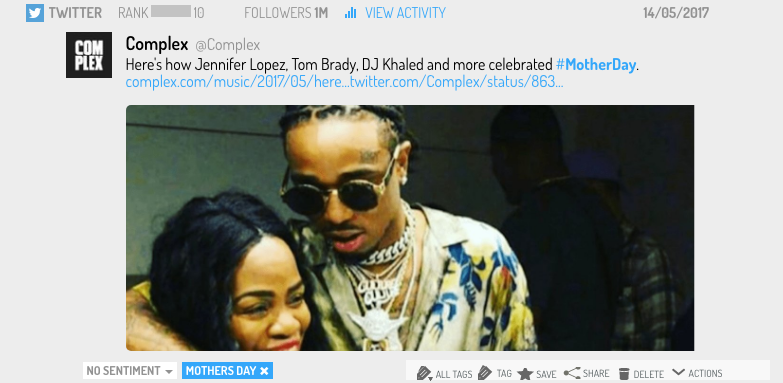 Stay tuned to the blog over the next few weeks as we'll be monitoring Father's Day mentions as well. It'll be interesting to compare the two holidays in terms of sentiment, volume of mentions, and a variety of other metrics.

A New York based writer and pop culture enthusiast, Austin is your best bet if you ever want to know about the MTA or Love & Hip Hop.