The Top 10 Super Bowl Commercials of 2018 According to Social Intelligence
At this year's Super Bowl, advertisers dished out $5 million for 30 seconds of air time, while an estimated 103.4 million people watched the game. The price tag begs the question: does the money pay off? To help answer this question and to determine how successful brands were at winning consumers over this year, we used our social intelligence software to monitor consumer reactions to this year's commercials in real time.
Overview
Digimind monitored consumer insights two weeks before and after the game, from January 29th to February 11th to gauge how successful advertisers were this year.
As one might expect, each brand saw an increase in their volume of mentions following the air of their commercials, however, it's apparent in the graphic below that one brand fared far better than others: Tide.
Below is a breakdown of the top ten Super Bowl advertisers broken down by volume of mentions, estimated reach, and sentiment analysis. Overall, most of the advertisers did quite well in terms of sentiment, with the exception of Dodge.
Dodge's commercial used a famous Martin Luther King Jr. speech, which was delivered exactly 50 years prior to Super Bowl LII. King's speech was paired with American Dream-esque imagery, intended to inspire audiences. However, a number of viewers felt that the use of King's speech was distasteful, arguing that it undermined the speech's original message in order to sell Dodge's product.
Among the top performers were Tide, Bud Light/Budweiser, Pepsi, and Amazon. Generally, these top advertisers used plot-based commercials, featured celebrities, or both.
Tide was indisputably victorious in creating the largest amount of buzz among consumers. Their ambush advertising campaign which featured Stranger Things star David Harbour was satirical, unexpected, and highly self-aware, to which viewers were very receptive.
Pre-Game Analysis
When analyzing data collecting prior to the Super Bowl, what's most interesting is Tide's very small share of voice. Before the game, the brand had only 2% share of voice, with a total 637 mentions. Bud Light/Budweiser, Amazon, Pepsi, and Doritos accounted for a huge majority of the conversation, making up a combined 70%.
In order to help explain the skew towards these brands, it's helpful to consider the early promotions of their ads.
Bud Light had been promoting their "dilly dilly" campaign prior to the game for quite some time, in addition to releasing commercials for each of the final four teams in the league.

Amazon teased the commercial ahead of time with a trailer, which featured the first 30 seconds of the advertisement.

Pepsi announced that Cindy Crawford would be making her return to Pepsi's advertising following her original appearance in the famous commercial from 1992, and in effect, she appeared on a number of talk-shows.

PepsiCo also announced that Peter Dinklage would be facing off against Morgan Freeman in support of Doritos and Mountain Dew ahead of time, which sparked conversation across various blogs and news outlets.
Game Day and Post-Game Analysis
On the day of the Super Bowl, the share of voice distribution shifted drastically. Tide's 2% share of voice skyrocketed to 29%, from 637 mentions to 30,548. Following Tide, Bud Light remained at the top of the pack with 14%, and behind them was Dodge with an equal 14%.
Tide's rise to the top of the pack is quite impressive given their lack of pre-game promotion. By maintaining their element of surprise, their spontaneous commercials kept viewers on their toes throughout the game. Keeping David Harbour's appearance in the commercials a secret also proved to be beneficial to the brand, given his recent rise to cultural relevance as a star on Netflix's original show Stranger Things.
Highlights by Advertiser
1.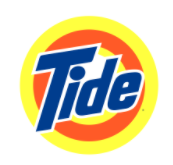 Tide's clever use of witty humor, self-awareness, and ambush advertising made an excellent impression on viewers, catapulting them to the top of ad-related conversation and diverting attention away from the Tide Pod Challenge Scandal. They took the largest total share of voice with 29%, while only 1.6% of their 30,548 mentions were related to the scandal.
2.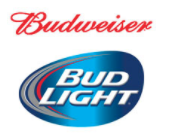 Bud Light and Budweiser garnered 23,882 mentions during our data collection period, with 13,000 for Bud Light and 10,000 for Budweiser. Bud Light's 'dilly-dilly' campaign did well, accounting for 25% of the brand-related conversation. While Budweiser received criticism for failing to include the Clydesdale horses in their commercial, they released a commercial featuring the horses online to satisfy fans.
3.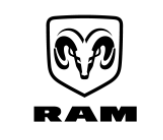 While Dodge's commercial generated the third largest share of voice, the ad received the largest amount of negative coverage- with 49% of the total messages regarding the ad carried negative sentiment as many felt that the advertisement exploited Martin Luther King Jr.'s speech in order to sell Dodge's products. The ad performed more positively in the Midwest and the South, whereas the bulk of negative sentiment came from coastal states.
4.

Cindy Crawford's return to Pepsi's advertising was nostalgic for many. Of the celebrity appearances, Crawford made up the majority of conversation with 31%, followed by Britney Spears with 18%, and Jimmy Fallon with 17%.
5.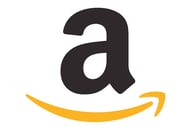 Amazon's advertisement, "Alexa Loses Her Voice" was well-received among viewers, with the word "voice" appearing as the most commonly mentioned term throughout the entire two-week data collection period, mentioned 4,600 times and accounting for 32% of the conversation related to Amazon.
6.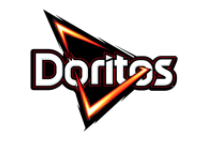 The lip-sync battle between Peter Dinklage and Morgan Freeman received widespread praise from viewers. However, not long after the commercial aired, the brand embroiled itself into controversy when CEO Indra Nooyi expressed interest in launching chips marketed specifically for women, which many critics have argued promotes damaging gender norms.
7.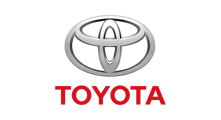 Toyota's three commercials aired to varying degrees of success, with their ad "One Team" proving to be the most controversial. While it aimed to promote religious tolerance, 44% of viewers reacted negatively to the ad, with many critics arguing that Toyota excluded certain religions like Hinduism.
8.
'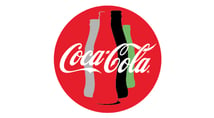 While Coca Cola's advertisement was well-received, it might come as a surprise to some that the massive brand only received a 6% share of voice. Compared to top-performing ads from this year, their lack of success may have stemmed from their ad's lack of a specific plot-line or celebrity appearances.
9.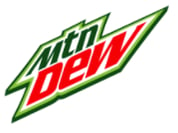 Between Mountain Dew and Doritos, it seems that Peter Dinklage proved to be victorious in the lip sync battle. Mountain Dew received 35% of the mentions versus Doritos's 65%. This might not be entirely unexpected, given the ever-increasing popularity of Game of Thrones within mainstream television.
10.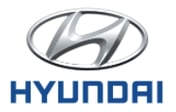 In tenth place was Hyundai's commercial, which received 3% share of voice among this year's top advertisers. While the majority of conversation regarding the commercial was positive, a number of viewers compared Hyundai's use of sensitive topics in product advertising, feeling that it was exploitative.
To access the full insights collected with Digimind Social, download the report by clicking here.