Star Wars: #TheForceAwakens on Social Media [Singapore Edition]
We're 1 day away from Star Wars: The Force Awakens and fans in Singapore could not be more excited. Whether you're a hardboiled Rebel or an Empire henchman, let's see what's been going down on social media in the month leading up to this year's most highly anticipated movie!
(Spoilers free)
What's buzzing on social media?
Already, social media is abuzz with anticipation of Star Wars, whether it's seeing the droids or the Stormtroopers in action. Based on conversations from 1 November to 14 December, Digimind Social's conversation clusters showed immense interest in the merchandise display at VivoCity, as well as the Battlefront game - good news for Star Wars retailers out there!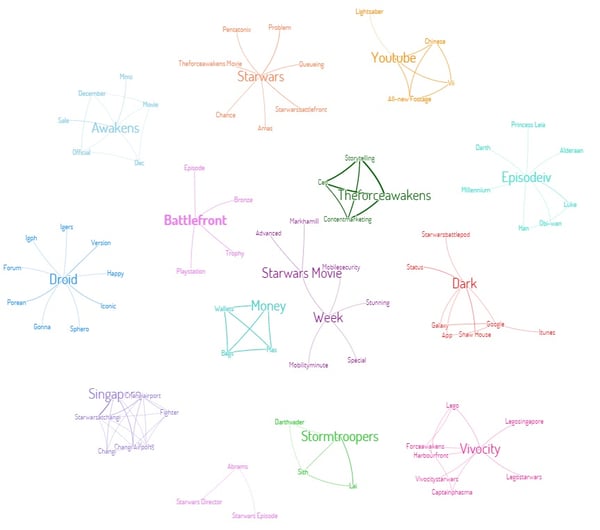 Our top hashtags feature also showed the ongoing #starwarsatchangi campaign, which features a life-sized T-70 X-wing and TIE fighter, as well as character appearances at Changi Airport, among the top 10 Star Wars related hashtags in Singapore.
Interestingly, some even focused on the success of The Force Awakens' content marketing strategy. Time to pick up some tips?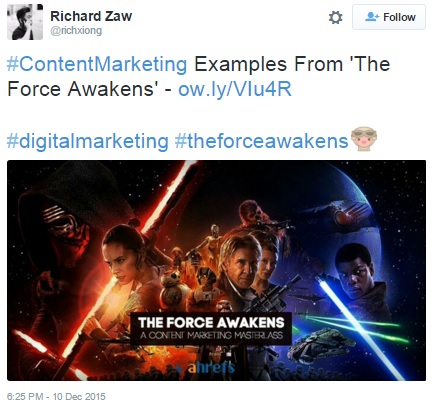 The Force awakens on social media
Conversations about the 7th instalment of Star Wars spiked on 16 November, at more than half a thousand mentions. We suspected it had something to do with it being the day movie tickets went on sale!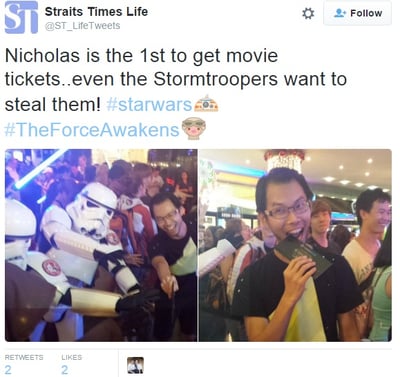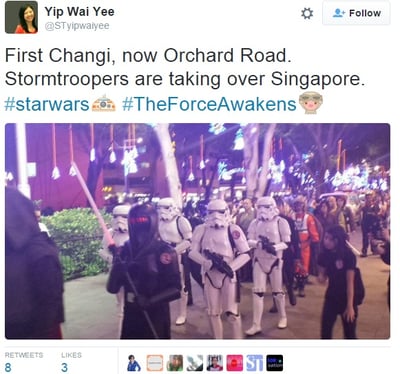 A new generation comes to the Force
While the Star Wars series has been around for decades, most of the conversations online belonged to the 18-25 age group. But it looks like this one belongs to the boys, with 72% of the conversations!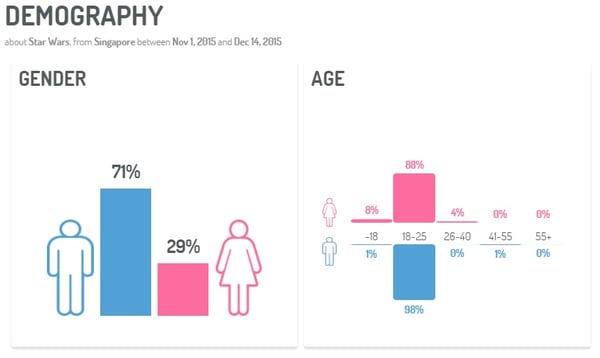 Twitter rules the galaxy
While the micro-blogging site accounted for 94% of Star Wars mentions in Singapore, it made up just 57% of the audience on social media. News websites, on the other hand, made up less than 1% of Star Wars conversations, although it commanded 43% of the online audience. Guess where we'll be getting updates on the galaxy?

Who's ruling the galaxy on social media?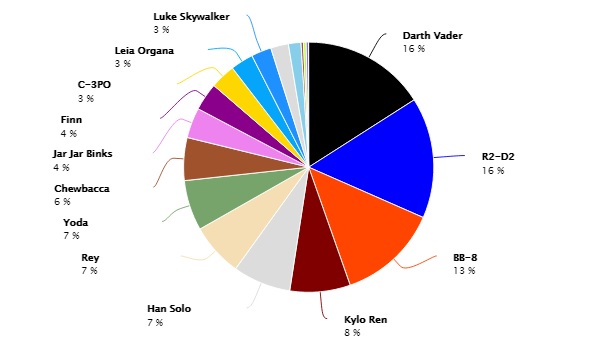 Out of the ensemble of characters, it was supervillain Darth Vader, droids R2-D2 and BB-8 and newcomer Kylo Ren that garnered the most traction online.
Let's see what social media had to say about our top 4 characters!
Darth Vader: gone but not forgotten
Darth Vader and R2-D2 are still on the minds of social media, as they both have the most share of voice at 16% each.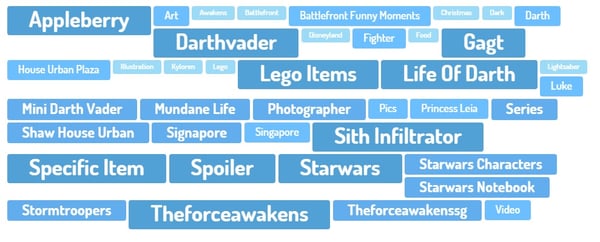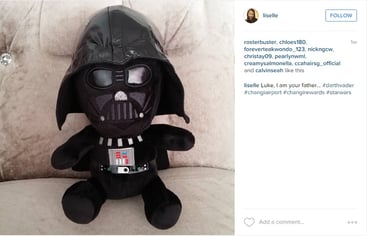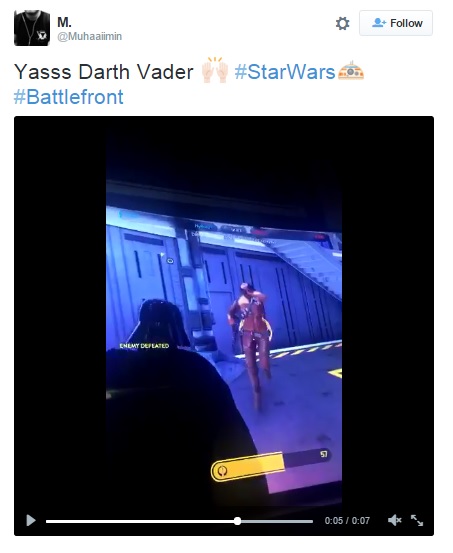 Putting our listening ears on, we found out that most of the conversations about Darth Vader were related to games and merchandise. Looks like everyone wants a piece of the former Sith Lord!
BB-8 wins the hearts of social media… but R2-D2 is the still the top droid
First introduced to audiences in 1977, R2-D2 is still going strong on social media, with a 100% positivity rating on Digimind Social, no thanks to the landing of the R2-D2 themed ANA plane in Singapore, on top of other appearances: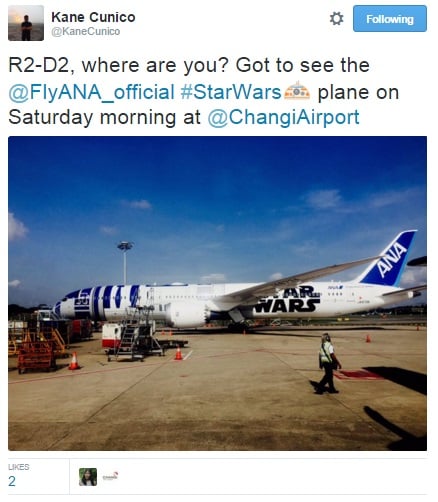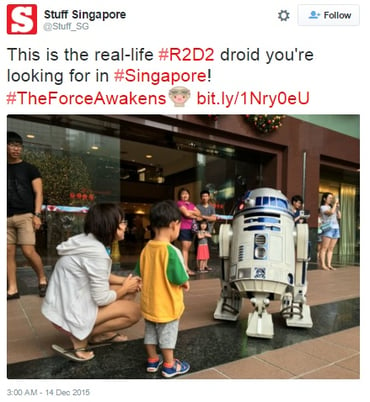 The droid even managed to trump newcomer BB-8 by a 3% share of voice!
Meanwhile, fans are already getting creative with BB-8, whether it's putting it in everyday situations or getting down to its mechanics: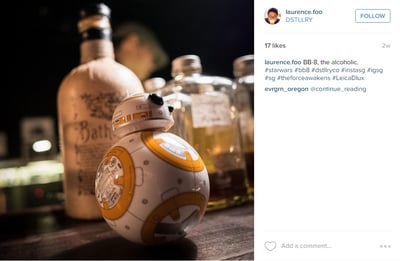 The Empire vs The Rebels
In the age-old battle, it looks like the Rebels are winning with a combined 61% share of voice against the Empire's 38%.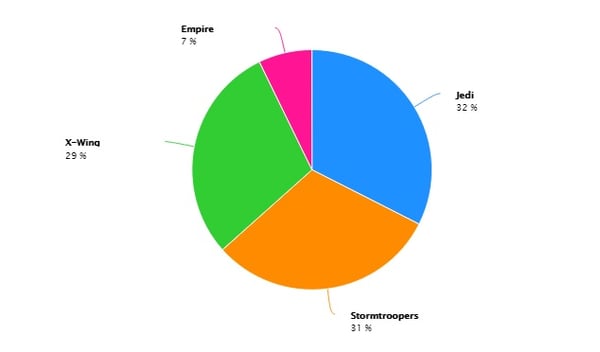 Fans are also picking their side by posting pictures of themselves in Jedi or Stormtrooper get-ups on Twitter: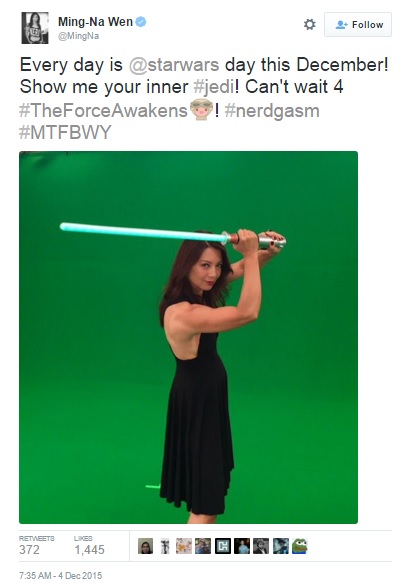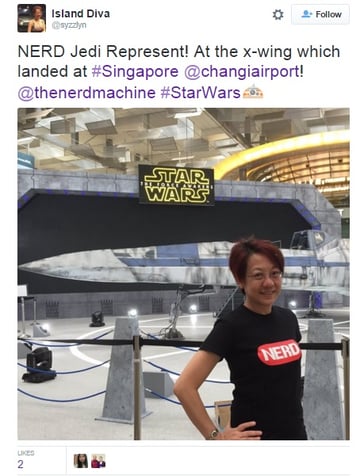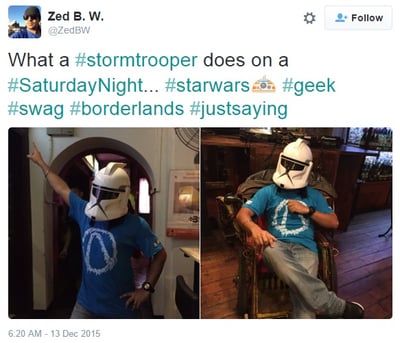 It's General Leia to you!
With Leia's change in title, we wanted to see if fans have adjusted to calling her by her new name. Judging by the numbers, it looks like marketing has a way to go, as "Princess" is still the preferred title by 16%!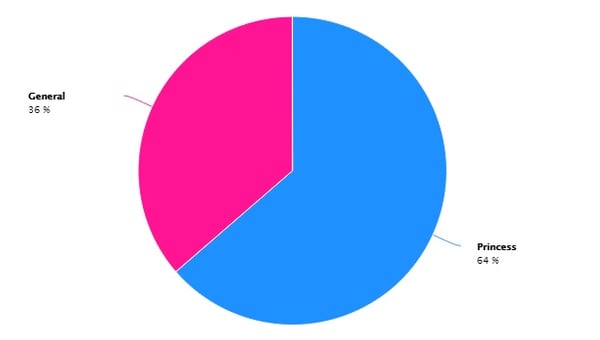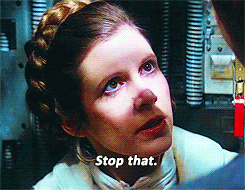 But with all this mind, it's time to answer one burning question:
Has social media finally forgiven Jar Jar Binks?

Judging by what our social radar has turned up about this… controversial character - 100% negative sentiment on social media - it's safe to say that the tribe has spoken: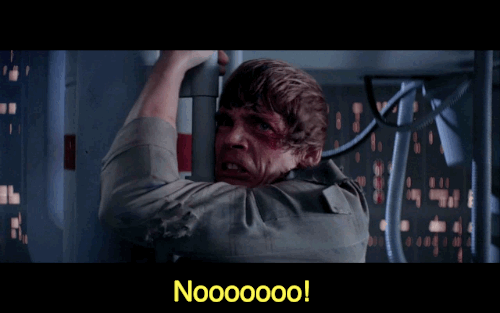 And with that, we look forward to opening night. May the Force be with you!
I'm a marketer by day and a writer and content creator by night. At Digimind, I oversee content and events for the Asia Pacific market. AMA about social media!