Online retailers and influencers tug at heart strings on Mother's Day
Mother's Day has come and gone, and true to form the social media community stepped up in expressing their love for their mothers with sentimental messages and heart shaped emojis aplenty.

Here's a look at how the biggest online retailers in Singapore, Malaysia, Indonesia and Hong Kong took the opportunity to tug at their consumer's heart strings and drive online sales.
(Data collected is based on public mentions around the topic of Mother's Day on major online retailers in Singapore, Malaysia, Indonesia and Hong Kong from 7 May to 14 May 2017.)
Clozette and EZBuy Win Hearts on Social
Looking at the Top Hashtags module on our social media monitoring platform, Digimind Social, four branded hashtags, #clozette, #fashionvalet, #amazon and #ezbuy trended on social in the week leading up to Mother's Day.

EZBuy, an online shopping platform for internal goods, leveraged prominent local influencers to spread the word about their Mother's Day promotion with a unique link for their followers.
https://www.instagram.com/p/BT07Q0UF1VY/
https://www.instagram.com/p/BUEi9bvj-7S/
https://www.instagram.com/p/BT1e2fNjXUM/
While Clozette did not launch an official campaign, numerous lifestyle bloggers and influencers took to Instagram to post mother's day wishes, adding the brand's hashtag to maximise the reach of their content. The aesthetically pleasing nature of the photos, coupled with heartwarming captions and a combination of hashtags, helped to earn a high amount of engagement.
https://www.instagram.com/p/BUEa1sLFWEn/
https://www.instagram.com/p/BT5KACrhDMP/
https://www.instagram.com/p/BUEfVzggDD7/
For FashionValet and Amazon, several small and medium lifestyle businesses tagged their posts with the respective brand's hashtag to maximise the reach of their content on social.
Best Wishes… on Instagram
Unsurprisingly for the online retailers monitored, 56% of Mother's Day related posts were on Instagram, by said influencers and social media users. This was followed by Facebook and Twitter at 24% and 9% respectively, with the brands posting actively to promote their various Mother's Day promotions.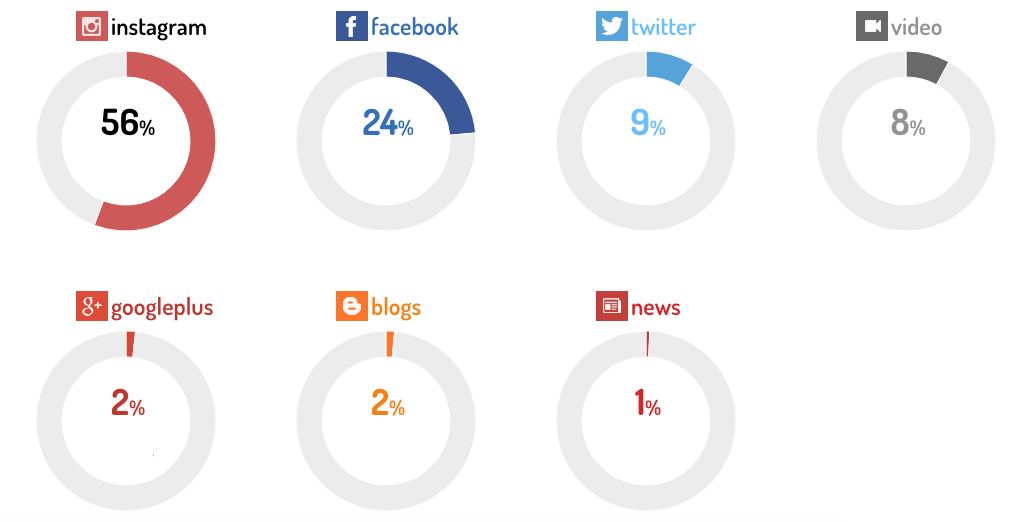 While the top influencers on Facebook and Twitter were the online retailers themselves, it was lifestyle influencers like Youtiao666, Burqq and Joanna Soh who lead the Mother's Day conversation on Instagram, along with brands FashionValet and Lazada Malaysia.
Lazada Singapore Dared to be Different with Influencers, Youtiao666
Looking at our analytics module on Digimind Social, Lazada Singapore's social media engagement grew the most, by approximately 10,000% from 7 May to 14 May.
What accounted for this whopping growth?
According to our Top Publications module, the two top performing posts were a collaborative video featuring Singaporean influencers Youtiao666, and were published on YouTube and Facebook:
https://www.youtube.com/watch?v=R8TTWD279HY
Titled "Lazada Mother's Day: Buy Me…" on YouTube and "What was the last thing that you bought your mom?" on Facebook, the video earned over 34,000 interactions across both channels for its offbeat, yet humorous tone, which contradicted the sentimental undertones of other Mother's Day related posts. The slogan #buymeshit also highlighted its Mother's Day sale and encouraged followers to purchase gifts for their mothers.
The Case for Influencer Marketing
Influencer marketing has come under fire lately, especially with the recent Fyre Festival fiasco in America, and the controversial Faves Asia's video in Singapore. However, influencer marketing in Asia still holds some clout in communicating brand messages to the masses, as shown by the enormous engagement earned by Lazada Singapore and Youtiao666's collaboration, as well as local influencers leading the Mother's Day conversation on Instagram.
When considering influencer marketing for celebratory days close to the heart, it is important for brands to:
Identify the right influencers to collaborate with by assessing their content and audience reach, to ensure the brand message is ultimately reaching and converting a potential buyer

Allow influencers to create content that resonates not only with the brand, but also themselves, to create a personal and authentic touch that connects the brand with the audience
Want to see how you can harness social insights to build customer-centric experiences? Schedule a demo with our social media experts today!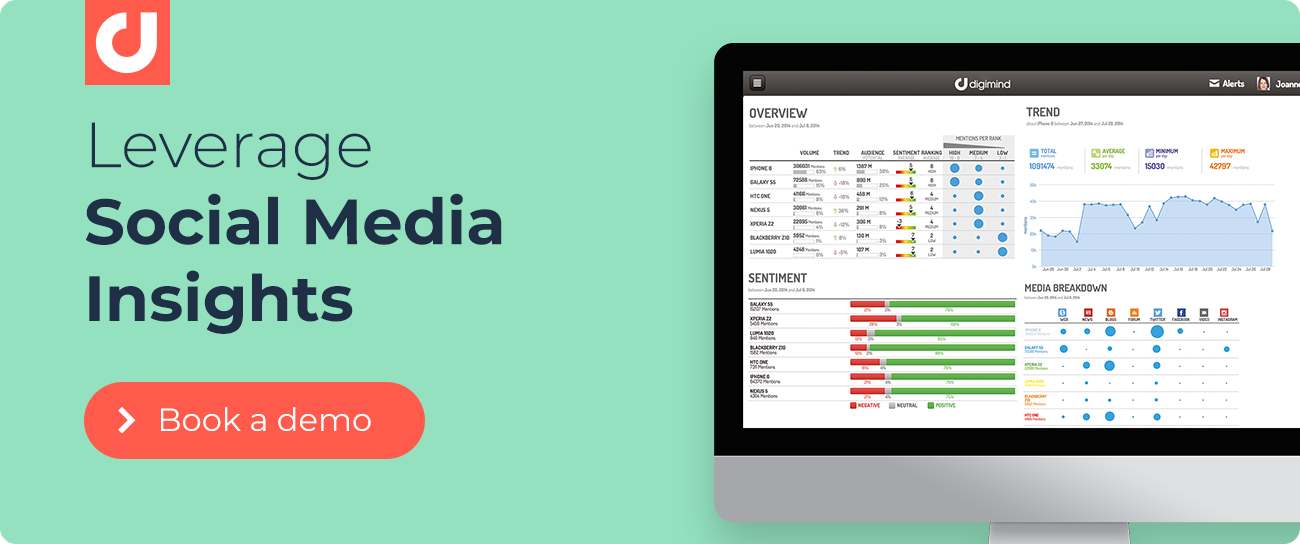 Melissa is a digital advocate who loves diving into the latest trends in digital and social media. Since joining Digimind's marketing team in 2015, she has written studies for over 15 industries in Asia Pacific. When she is not telling stories about data, Melissa can be found exploring her favourite cafes and hangouts on Instagram @chuepachups.