New Influencer Snapshot: Instantly Understand Your Key Influencers
We're happy to announce another exciting new feature update in Digimind Social, available on November 19th, 2014, the Influencer Snapshot.
Last month, we introduced the new Influencers Map, which gives a comprehensive view of key influencers, and allows you to compare their level of influence based on their ranking and the number of mentions about your monitored keywords. To learn more about the Influencers Map, click here >>
What's New:
Not all influencers are created equal, and it's important to determine which ones might be more impactful than others. In order to provide a deeper level of analysis of key influencers, we've made the Influencer Map even more interactive with the new Influencer Snapshot, a feature which allows you to drill down into each influencer's key metrics in one easy-to-read place.
How it works:
From within the Influencers Map, simply click on the influencer you'd like to learn more about. A snapshot will appear that provides an individual analysis of key metrics depending on which media platform the influencer is mentioning relevant keywords. Metrics can vary, and include the number of followers, ranking, and Klout Score among others. To learn more about how Digimind calculates rank, click here >>
For example, for influencers on Twitter, you can also easily determine how each one is connected via their influencer network, and understand who their key audience is.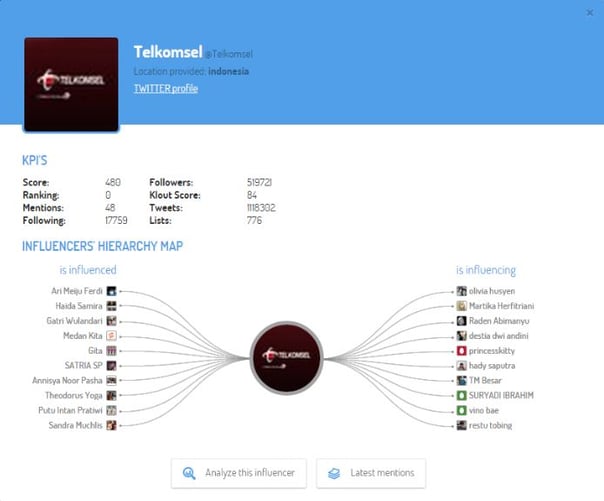 For even deeper analysis, click "analyze this influencer" or "latest mentions" at the bottom of the snapshot to understand important data such as:
What the influencer is saying
When they are mentioning your brand or keyword
Where their mentions are happening, via which media type and geographically
How their positive or negative sentiment is expressed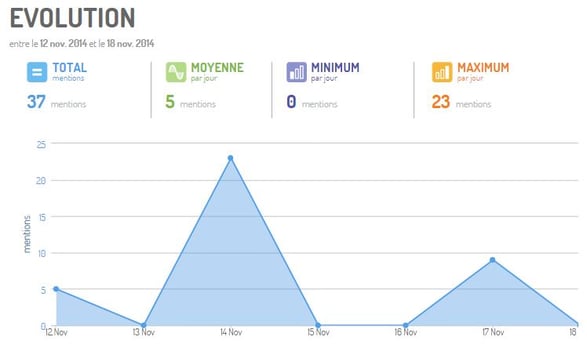 This new feature will allow you to easily get a comprehensive view of each influencer, and can even help you determine your outreach strategy during product launches, crises, major events, and key marketing campaigns. For tips about how to find the right influencer in any scenario, click here >>
Marketing Manager @digimindci. Passionate about big data & social marketing. Photography, music and hiking lover