The definitive guide to calculating Social Media ROI in 2014
There are many self-proclaimed social media experts out there telling you which metrics you need to measure your social media ROI, but how many of these people are simply packaging and selling social media buzzwords which sound important but actually mean very little?
Take the words 'Mentions,' 'Reach' and 'Impact' for example; more and more social media monitoring tools are introducing these metrics into their platforms in order to help social media marketers calculate their ROI, but they are problematic for two reasons. Firstly, the metrics themselves are represented by numbers or scores, but they have no tangible units of measurement, meaning it is unclear how each tool has interpreted its chosen metric, and how this actually illustrates the power of a brand's presence online; they are essentially 'buzznumbers' to your buzzword. Secondly, or rather as a result, it is difficult to know how to use this 'score' to improve your social media ROI, which is the overall goal for all brands.
But how do we know all this? Here at Digimind, we have extensively researched every metric on the market to work out exactly what they can tell us about a brand, and how they can be used within a company to calculate and then improve a brand's social media ROI. We have compiled this information to provide a comparison between 'Potential Audience,' 'Mentions,' 'Reach' and 'Impact,' giving brands a clear, organised analysis of the true benefits and uses of each metric and making the process of choosing a social media monitoring tool much more efficient.
Download the full whitepaper here, completely free, for all the information you need to best calculate your social media ROI in 2014.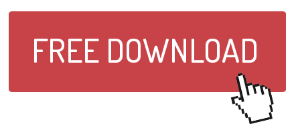 Marketing Manager @digimindci. Passionate about big data & social marketing. Photography, music and hiking lover