How Should Brands Work with Content Creators? | Socialize Singapore March 2018
With content creation becoming the priority of marketing budgets in 2018 (Cognizant), marketers face growing challenges in creating content that not only stays true to their brand, but also engages and resonates with their target audience. As independent content creators such as beauty vloggers, film makers and the like take over the same online channels marketers are vying for attention on, how should brands leverage this creator network?
Over 90 high level marketers from Singapore's leading brands and agencies, including Tokio Marine, HSBC, Air New Zealand, Golin, and more gathering for an evening of drinks, networking, and content marketing strategies.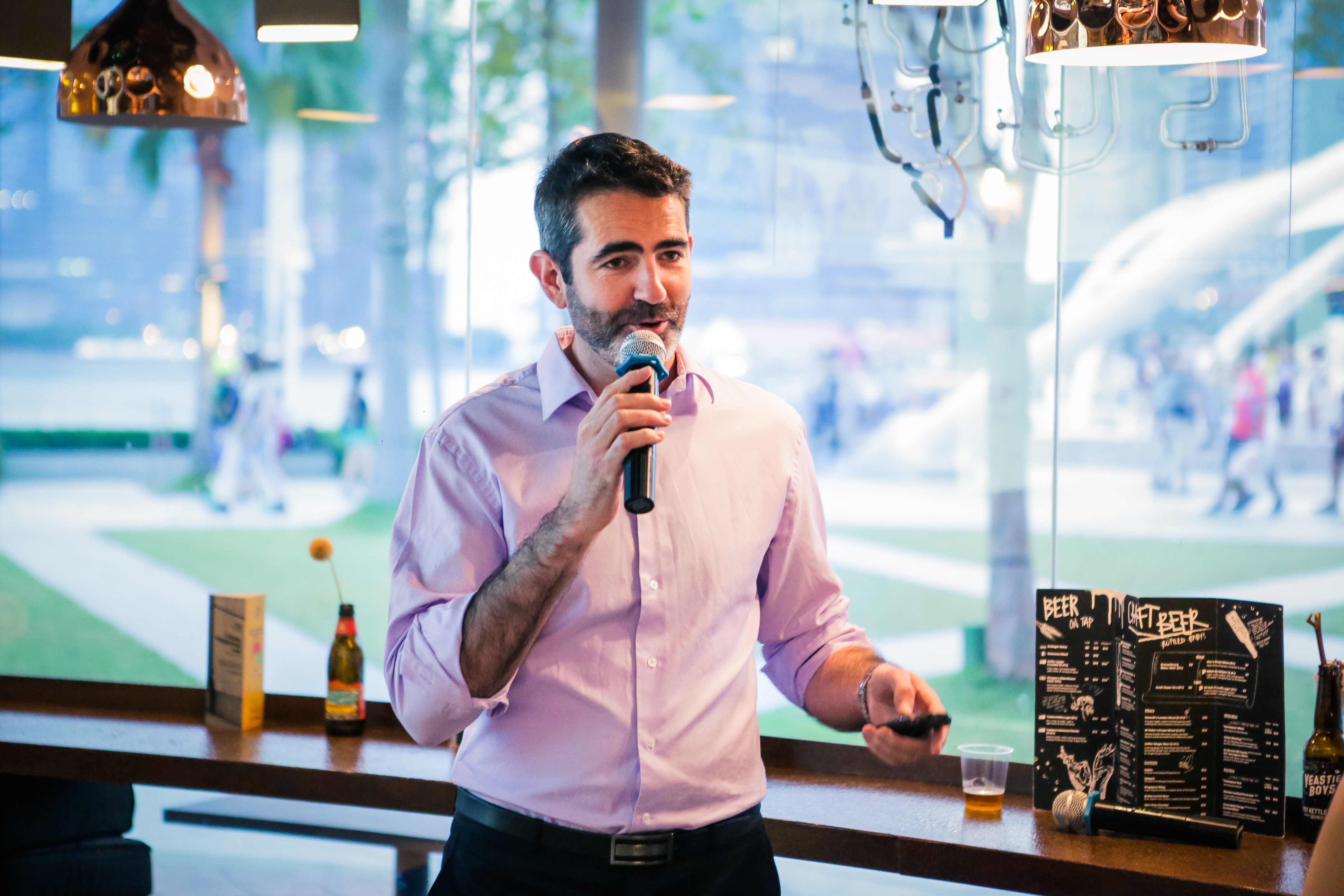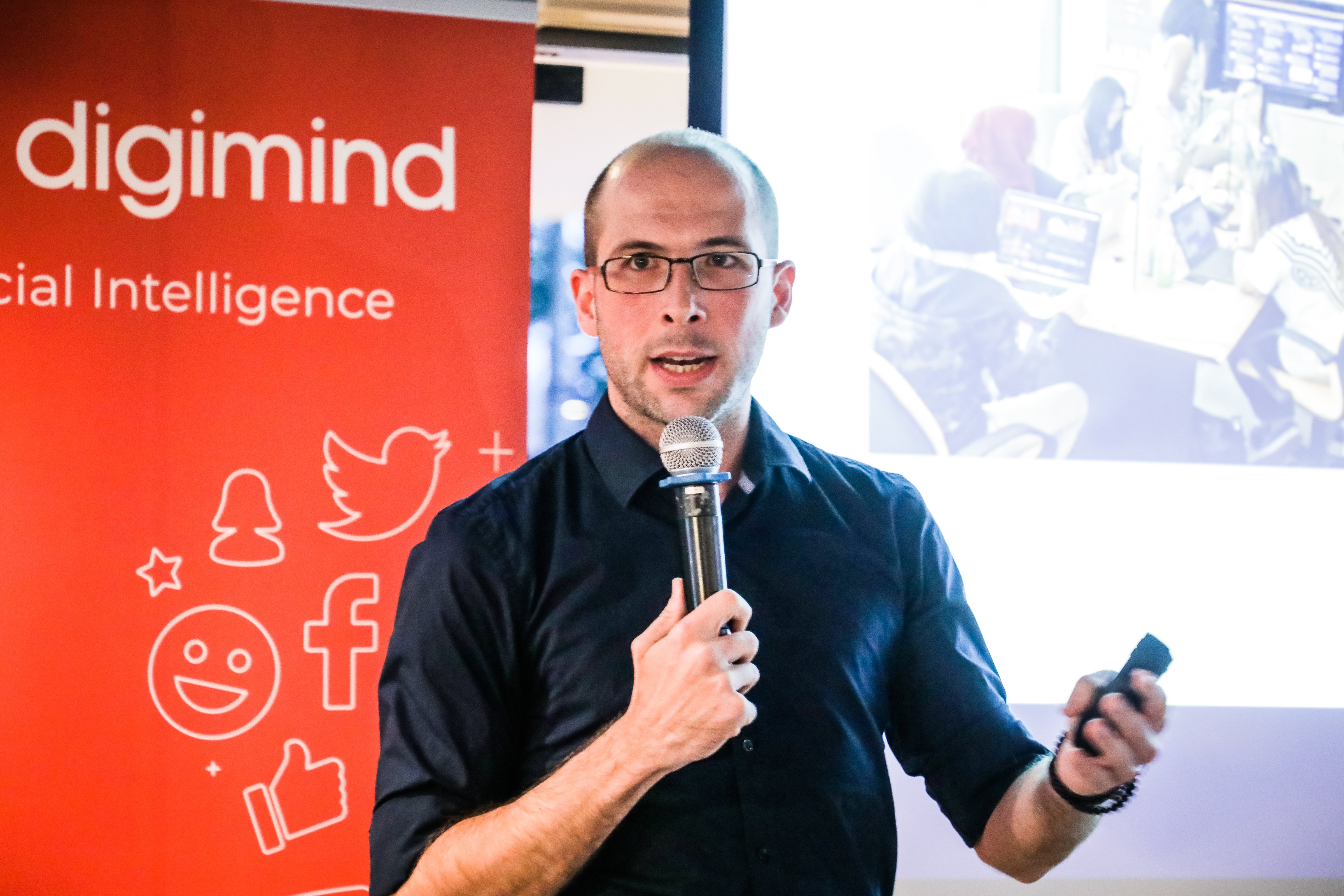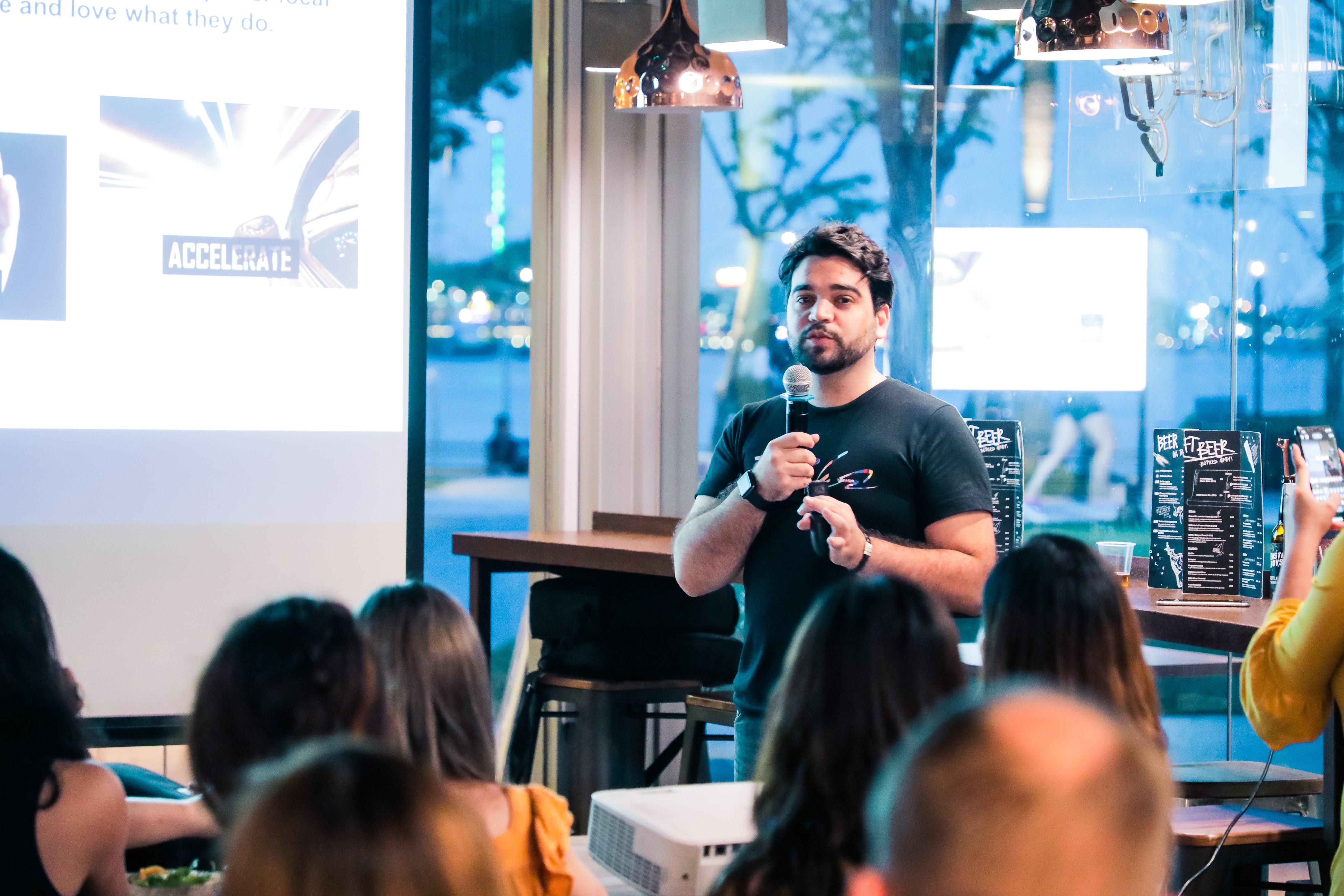 Speaking on the importance of social listening for brands, Digimind's Co-Founder Patrice Francois emphasized the importance of real-time insights on your consumers, market, and competitors for building an effective strategy.
Guest speakers Marco Sparmberg, Audience Development Lead and Diogo Martins, Bloomr.SG Program Manager at Mediacorp, shared tips on how marketers can identify the right content creators, and cut through the clutter on social.
Today's Challenges
Overemphasizing reach: While it is easy to attain reach through content creators, marketers need to also earn their audience's trust. Instead of exchanging products for free publicity, focus on creating audience brand affinity through content creators.

Adapting content formats to shifting trends in consumption: Understand what type of storytelling and content appeals to millennials and digital natives, can be challenging for legacy brands

38% of Socialize attendees who voted on our poll, cited "identifying topics that will cut through the clutter" as their biggest challenge in content creation.
Enter the Content Creators
While influencers actively shift their followers' buying behaviour in favour of a brand endorsed, content creators are individuals whose deep understanding of their audience, enables them to create content that resonates, whether on their own platform or a client's.
But why should brands favour content creators over influencers? After all, one of the usual objectives for marketing campaigns is to generate as much revenue as possible.
Unlike influencers who receive free products and services in exchange for endorsing brands, content creators are akin to one-man creative agencies whom brands can build long term relationships with, to not only reach their target audience, but also introduce themselves in an inventive and engaging way.
Four Questions to Ask When Choosing Content Creators to Collaborate with
Content quality: Can the creator insert your brand's message without disrupting his or her audience?

Creativity: How well can the creator adapt to his or her audience's interests?

Flexibility: Has he or she evolved to become more brand friendly and proficient in storytelling?

Global Appeal: Can content produced by the creator, not only resonate with local audiences, but those on a global scale as well?
Can You Give Me the Next Viral Video?
One common mistake marketers often make when engaging content creators, is aiming for virality.
While viral content may earn your brand a coveted spot in the Hall of Fame, also known as YouTube's Trending List, virality can be almost impossible to control, as messages on social are inevitably distorted by Internauts.
Instead, focus on creating an engagement strategy with your community manager to interact with and manage online conversations at the start, and scale them in a way that is both beneficial and manageable for your brand.
Thanks to our amazing guests and speakers for making #SocializeSG a night to remember! See you at the next #SocializeSG event - and in the meantime, tag yourselves on our Socialize Singapore photo gallery.
Bonus: Use social listening to identify the right content creator for your brand! Schedule a demo with our social media experts now
Melissa is a digital advocate who loves diving into the latest trends in digital and social media. Since joining Digimind's marketing team in 2015, she has written studies for over 15 industries in Asia Pacific. When she is not telling stories about data, Melissa can be found exploring her favourite cafes and hangouts on Instagram @chuepachups.