Facebook Now Makes $1 Billion a Month
Facebook has released their 3rd quarter earnings, reporting $3.2 billion for three months ending in September and beating Wall Street expectations for 10 quarters in a row.
For the first time, Facebook has passed the $1 billion a month revenue barrier for the third quarter and appears to only be getting stronger. Cue Sean Parker's quote (played by Justin Timberlake) in "The Social Network" movie about Facebook: "A million dollars isn't cool. You know what's cool? A billion dollars."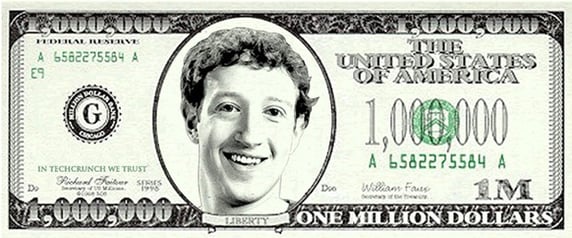 A vast majority of that revenue came from advertising, with the company reporting $2.96 billion in ad revenue, a 64% increase from the same quarter last year. Mobile ad revenue made up 66% of the total.
"This has been a good quarter with strong results," Mark Zuckerberg stated in a release. "We continue to focus on serving our community well and continue to invest in connecting the world over the next decade." And to think, Zuckerberg was once on CNN's list of "people who don't matter" in 2006.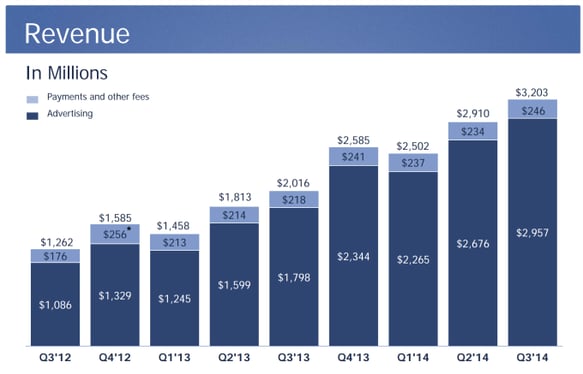 Also a noteworthy stat: Facebook now boasts 1.35 billion monthly active users. However, user growth has slowed slightly compared to second-quarter reported numbers.
You can hear Facebook executives answer analyst questions via live stream on their Q3 2014 Earnings Call.
About Digimind:
Digimind is a global social media monitoring and competitive intelligence company that provides businesses with unrivaled insights into their true standing in the market. Digimind's proven intelligence technology has provided Fortune 500 brands around the world with critical information for their business for more than 16 years.
Marketing Manager @digimindci. Passionate about big data & social marketing. Photography, music and hiking lover